Have A Wonderful Weekend From – Kid Friendly Things To Do. Com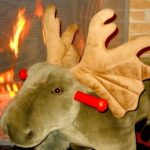 Posted by Melissa in Uncategorized | 0 comments
Happy Easter!!!!!
I hope the weather is wonderful for everyone, and you can enjoy some sun on your face as you hunt for Easter Eggs! As for this family, we are heading to church in the morning, and to a family dinner – one I don't have to cook! 🙂
I hope you enjoyed all of the Easter ideas I crammed into the last couple of weeks! I couldn't get to everything, so I made notes for next year!  Thank you for all of your visits, & sharing this site with your friends! I appreciate all of the feedback you give me, and I am so absolutely, honestly grateful for your visit!
I'm going to keep filling the site with more, and more fun things to do with kids. Keep checking In! 🙂
Have a Wonderful, Healthy & Fun Easter!
~Melissa – KidFriendlyThingsToDo.Com – A site providing kid friendly crafts, recipes, party ideas, and things to do with your kids! Plus, if your ever in Connecticut, places to go are reviewed with pictures!