Have A Great Weekend From Melissa!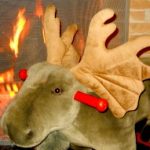 Posted by Melissa in Uncategorized | 0 comments
Hey All! Thanksgiving is literally just around the corner! Can you believe it?
I'm back home with my family for Thanksgiving. It was a 15 hour drive through the night with 4 kids, but it's nice to be back home in Indiana! I am enjoying watching the kids run in the big field, and with so many built in baby sitter, I really DO have time to enjoy it!
I hope you are having a nice weekend, and you are not too crazy with the holiday festivities! Thank you for stopping in and checking out some of my ideas, and recipes! I really love posting them, I hope you love seeing them!
I'll be back tomorrow with some last minute Thanksgiving recipes. Looking ahead to this week, I have Pecan Pie – a family recipe, Twice Baked Sweet Potatoes, Dips and one more Thanksgiving craft for you!
I'll see you tomorrow. Enjoy the last of your weekend!
~Melissa – KidFriendlyThingsToDo.Com – A site providing kid friendly recipes, crafts, and ideas for the whole family!