It's The Weekend! :) Enjoy It While It Lasts!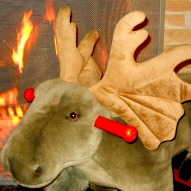 Posted by Melissa in Uncategorized | 0 comments
Hey guys and girls! It's Me! I hope you are all enjoying your weekend. And, I hope your finding something cool on the site! Don't forget to join me on facebook, and follow me on Pinterest. I would love to pin with you! Oh, and sign up for my Saturday News Letter. I'll send a few hyperlinks to some of the latest fun ideas!
This weekend, I'm working on another basketball fun food – March Madness is coming! And, then I'll have to switch gears to St. Patrick's Day. Hmm…Any ideas for me?!
Melissa – KidFriendlyThingsToDo.Com – kid friendly crafts, recipes, fun foods, party ideas, and fun things to do with your family!