Making A Flower Cupcake Lollipop Bouquet! Cupcakes That Are Lollipops Too! So Cool!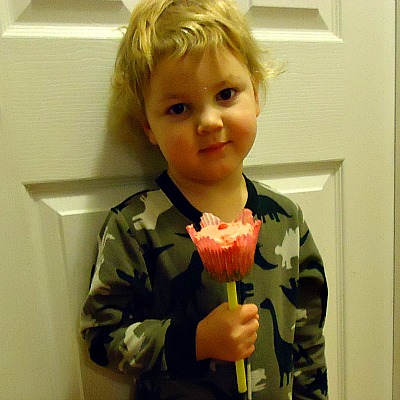 Posted by Melissa in Game Ideas, Gift Idea, Mother's Day, Recipe, Valentine's Day | 0 comments
Here's an idea for Valentine's Day, or just for your special someone! Make a flower cupcake using these fancy cupcake wrappers and malt straws! Here's how:
Bake your cupcakes in these Wilton Cupcake wrappers that look like flowers
Decorate the cupcake with your favorite frosting and add a little candy for the center of the flower
Cut a little hole in the wrapper at the bottom of the cupcake, and insert a malt straw
That's it! Your done!!! It looks kind of like a cupcake lollipop!
~Melissa – KidFriendlyThingsToDo.com – kid friendly crafts, fun foods, party ideas, and fun things to do with the whole family!