Hilarious Skeleton Decorations For Your Yard on Halloween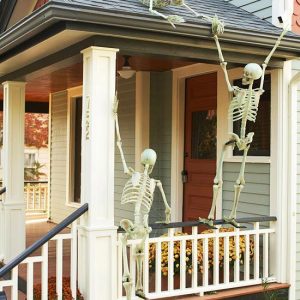 Posted by Melissa in Game Ideas, Halloween, yard Decorations | 3 comments
These crack me up! Really…you could pose a skeleton into just about any normal daily event,or task, and it becomes spooky! Well…spooky with a side of hysterical! I love them!
These are so much fun. I love Halloween.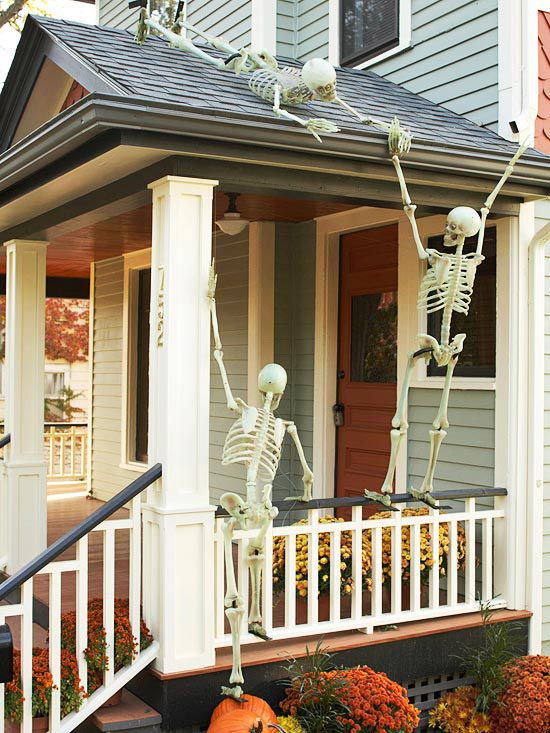 This one is from Better Homes & Gardens! I have a few from their magazine. Clever stuff!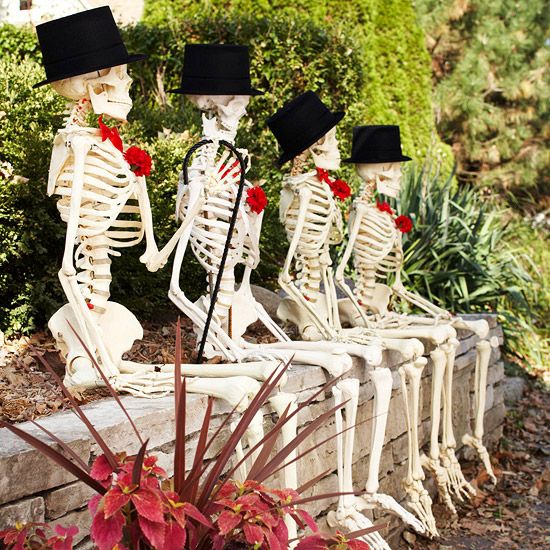 Also from Better Homes & Gardens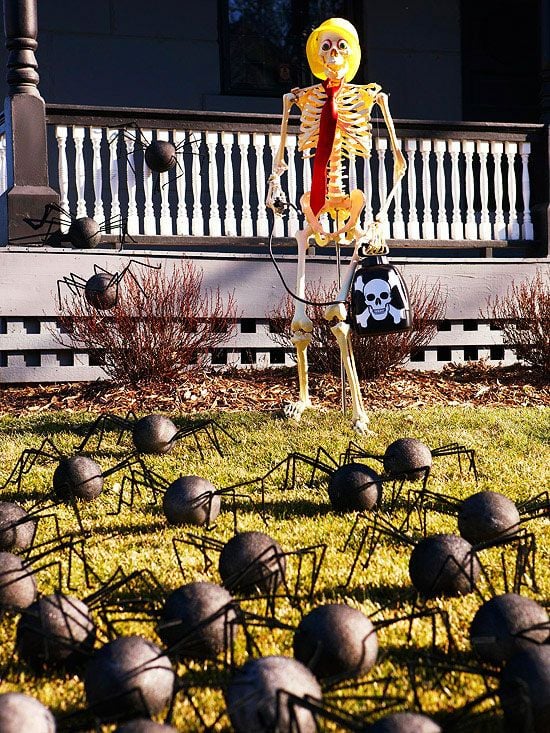 A skeleton that's afraid of Spiders! Awesome! Here's the link to this one from Better Homes & Gardens!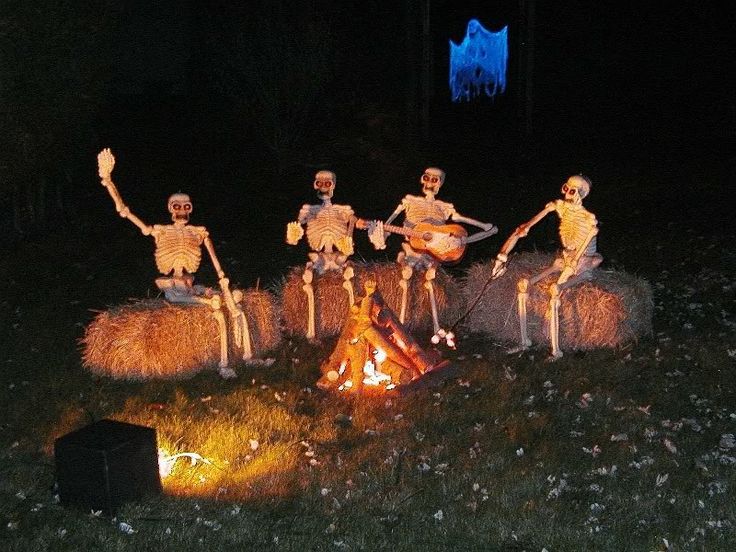 I found the tutorial on creating this Awesome Campfire Scene! I might just be doing this one! Click Here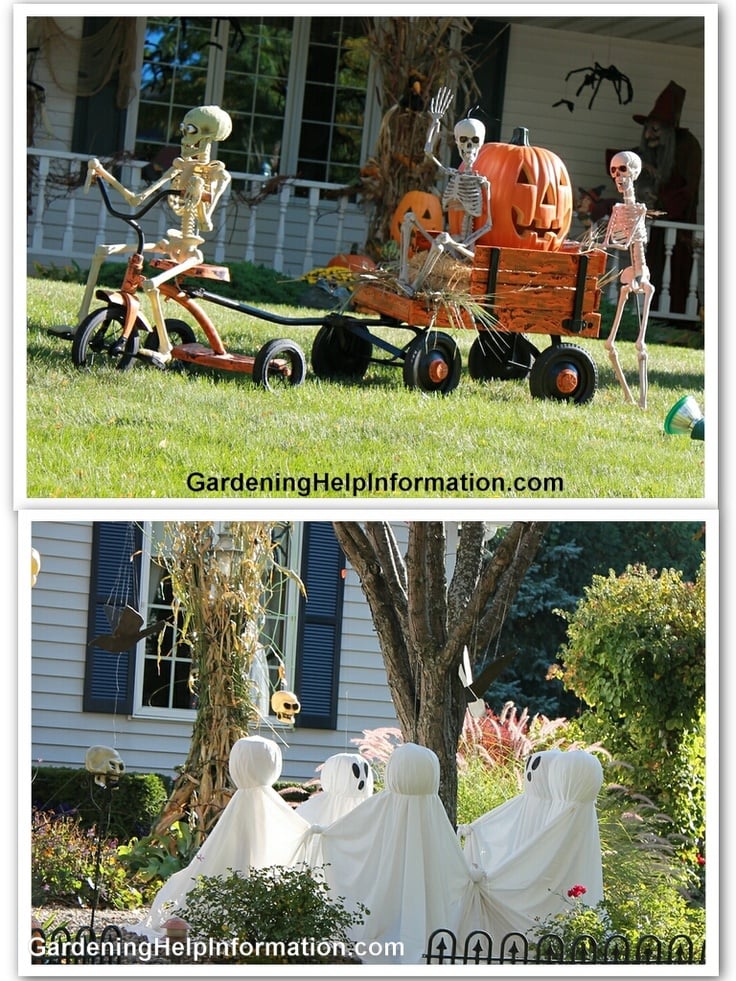 So cute! I love the skeletons with the bike, and wagon! Like the pictures says…from GardeningHelpInformation.com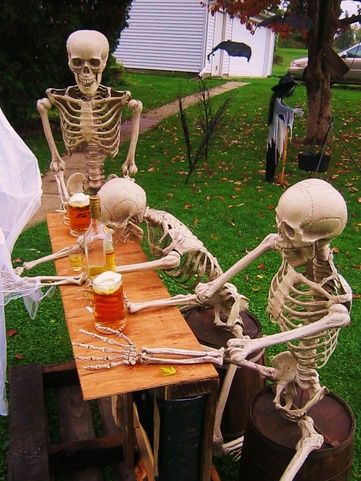 I could see my brother-in-law setting this one up! This one is from Halloween Forum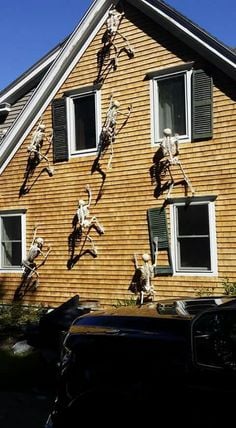 This one does not have a link – Source – Pinterest. Pinner says to spray paint with glow in the dark paint for a fun night time effect!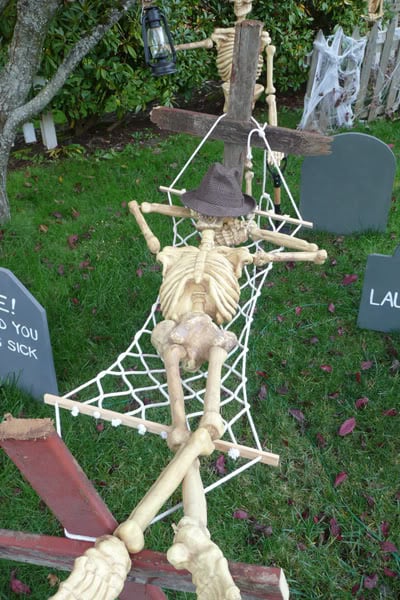 Make a funny graveyard with skeletons hanging out. After all, a graveyard would be their yard! Link Here – Halloween Forum
Oh my goodness! What kid wouldn't go crazy over this one? From Censational Girl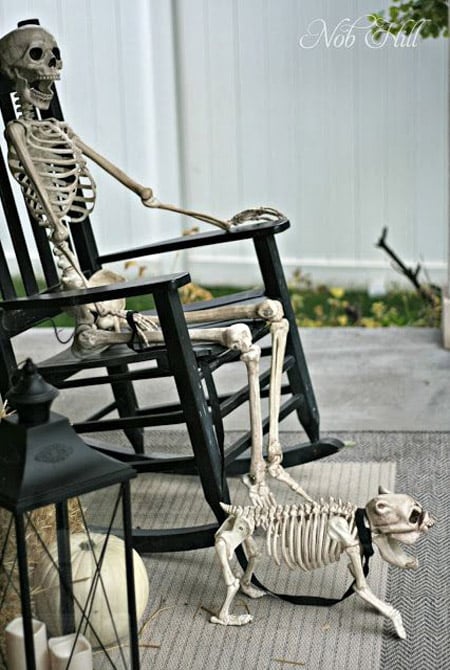 Rocking Chair and Man's Best Friend – from Easy Day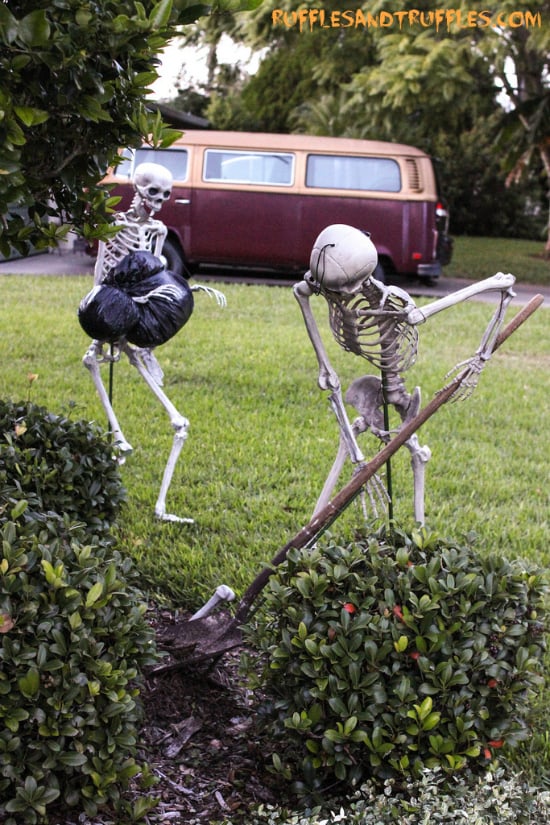 This one is a little spooky, especially with the van in the background. From Helpful Homemade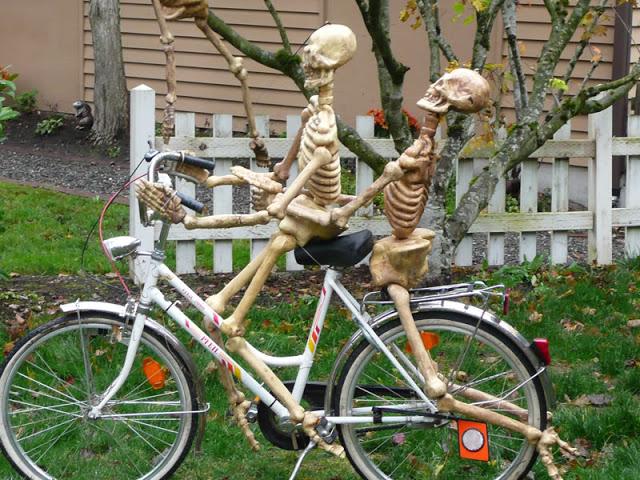 Skeletons having fun on a bike found on Cot Cozy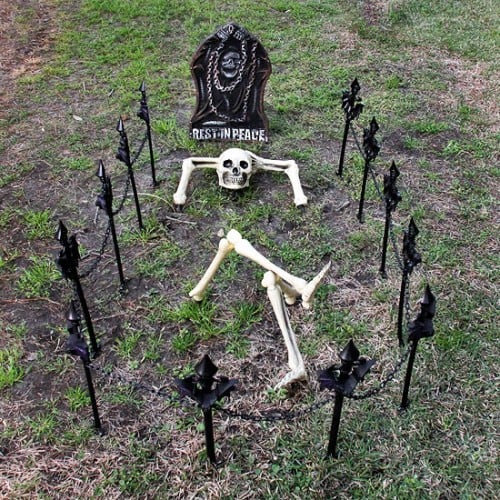 Just chillin' found on Pin Lavie
Did you find some fun and spooky inspiration? I hope so. Happy Halloween, everyone!
Here are some skeleton decorations you might need or even want for these fun ideas – My top Amazon Picks for you:
(affiliate links)
~Melissa – Kid Friendly Things To Do