Paper Bag Owl Craft With Child Hand Print Wings – Kid Friendly Things To Do .com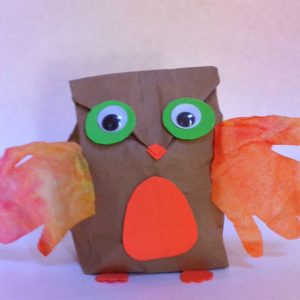 Posted by Melissa in Arts & Crafts, Crafts, Fall, Game Ideas, Halloween, Halloween | 0 comments
Aw! I am a sucker for a hand-print craft. They are the sentimental ones that you love taking out to decorate with year, after year. I made this little owl with my four year old, and I just love it! We used coffee filters that we colored for fall as the wings. Here's how we made our little fall or Halloween owl!:
Using markers – We first colored 2 coffee filters with fall colors
Then we took them outside, and on a protected surface…we sprayed them with water to blend the colors
While the coffee filters dried, we stuffed a paper bag about 3/4 of the way up
I then folded the top of the paper bag, just like you would a paper airplane, with the edges folded together to make a point, and glued to secure it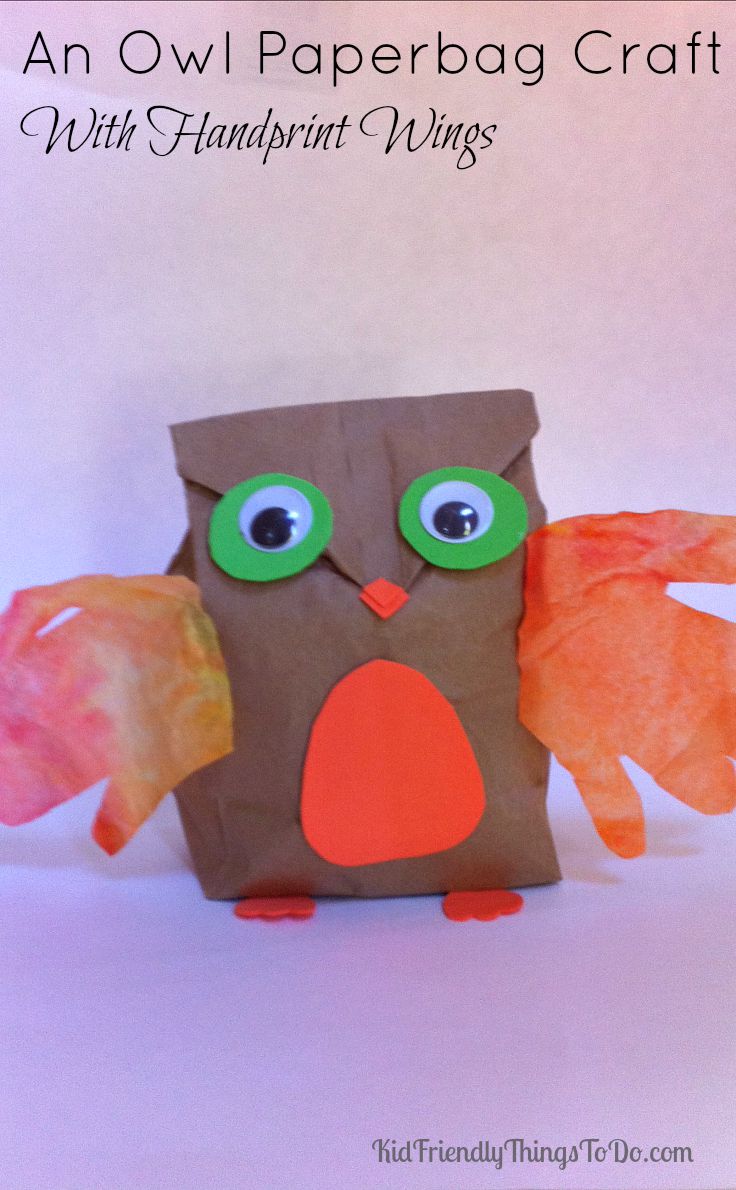 I then folded the point down
I traced hand prints on the now dry coffee filter, and cut them out
I used orange foam sheets to cut out a beak, belly, & feet
Then I cut out some big green circles out of green foam – I used a toiled paper roll to trace cirlces
I used giant google eyes to glue onto the green circles
Then I assembled everything as shown
Happy Fall Y'all!
~ Melissa – KidFriendlyThingsToDo.com