A Fall Party Scarecrow Craft – Kid Friendly Things To Do .com
Posted by Melissa in Arts & Crafts, Fall, Game Ideas, Halloween, Halloween | 0 comments
How perfect is this adorable Scarecrow craft for your Halloween, or fall party?!!!  Find this tutorial at Housing A Forest! Of course – being the kid friendly lady…I would modify it a smidge for little ones – Here are a couple of minor suggestions: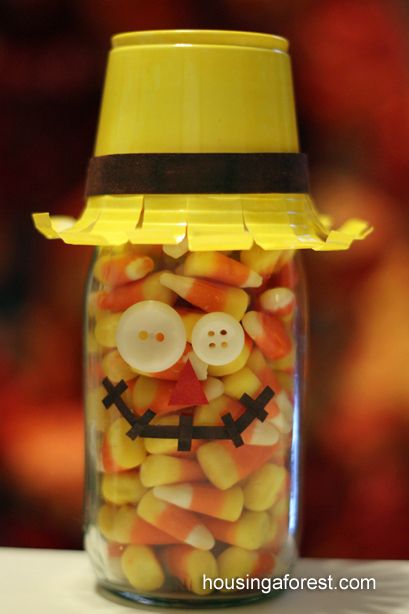 Make sure it's a plastic bottle!
& For those that need a NON Candy approach – fill it with raffia -or- crinkle cut shredded yellow paper!
What an inspiring clever idea! I love this scarecrow!
~ Melissa – Kid Friendly Things To Do