Thankful Blessing Mix – A Thanksgiving Mix – Kid Friendly Things To Do .com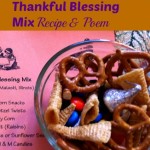 Posted by Melissa in Easy Family Recipes, Game Ideas, Recipe, Thanksgiving, Thanksgiving | 0 comments
What a cute way of teaching kids about the First Thanksgiving! It's funny…I just discovered last week that the folded pretzel was invented by a medieval Italian monk. He made them to represent children's folded arms. Here they are again, using the same representation! Interesting!
Here's the recipe to print off, and the guide in teaching kids about each of the ingredients correlation to Thanksgiving! Very cute!
~Melissa – KidFriendlyThingsToDo.com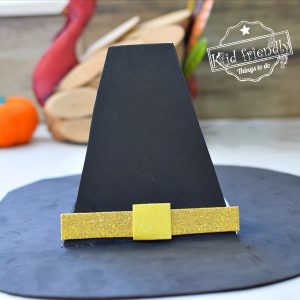 Thankful Blessing Mix
2 cups of Bugle Corn Snacks
2 cups Small Pretzel Twists
1 cup Candy Corn
1 cup Dried Fruit (Raisins)
1 cup Dry Roasted Peanuts or Sunflower Seeds
1 cup Chocolate M&M Candies
1 cup Chocolate Kisses
Bugles – Represent a Horn of Plenty – a symbol of our nation's abundance
Pretzel – Represent – arms folded in prayer, freedom sought by those who founded our country
Candy Corn – Represent – The sacrifices of the pilgrim's first winter, as food was so scarce they survived on just a few kernels of corn a day
Dried Fruit (Raisins) – Represent harvest gifts we obtain from our bountiful land
Nuts & Seeds – Represent – The promise of future harvest that one will reap if the seeds are planted and tended with diligence
M&Ms Represent –  memories of those who came before us to guide us to a blessed future
Chocolate Kisses – Represent -The love of family and friends that sweeten our lives!