Buffalo Chicken Flat Bread Pizza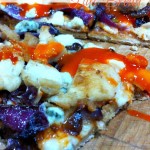 Posted by Melissa in Appetizers, Christmas, Easy Family Recipes, Main Dish, New Years Eve, Other, Poultry, Thanksgiving | 0 comments
I am a buffalo chicken sauce addict! When we go out to eat, I usually get a Buffalo Chicken sandwich, a Buffalo Chicken Salad, A Buffalo Chicken Whatever they have! So, when we were at one of our favorite restaurants, and I saw a Buffalo Chicken Flat Bread on the menu…I was all over it! Last week, I tried to copy the dish. This is what I came up with: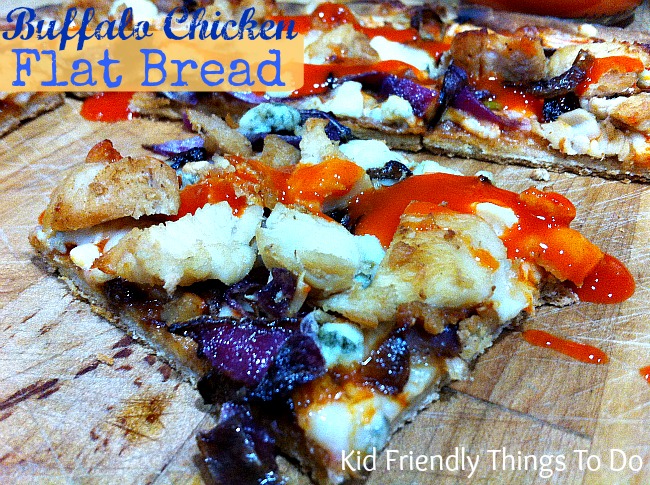 You guys, it's so easy to make. The only part that's labor intensive is sauteing the onions!
Can you can tell that I love buffalo wing sauce? I even added it to the top! I do believe next time, I will double the amount of buffalo sauce on the pizza crust.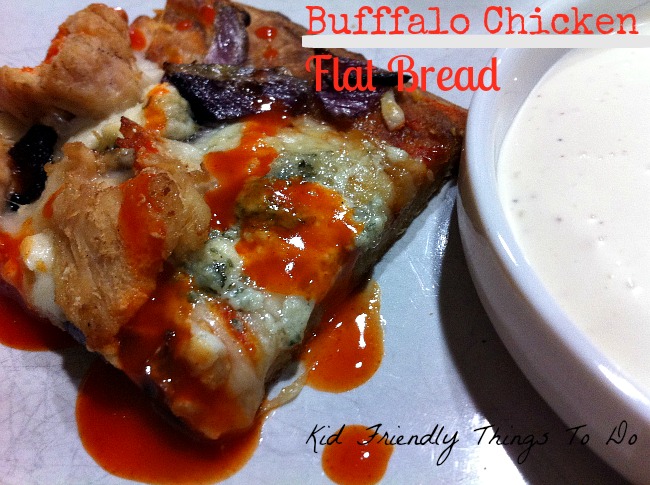 The restaurant served their Flat Bread with Ranch Dressing, so I copied that, too! 🙂 I'm telling you…this would make an amazing Super Bowl Appetizer!
Here's the recipe: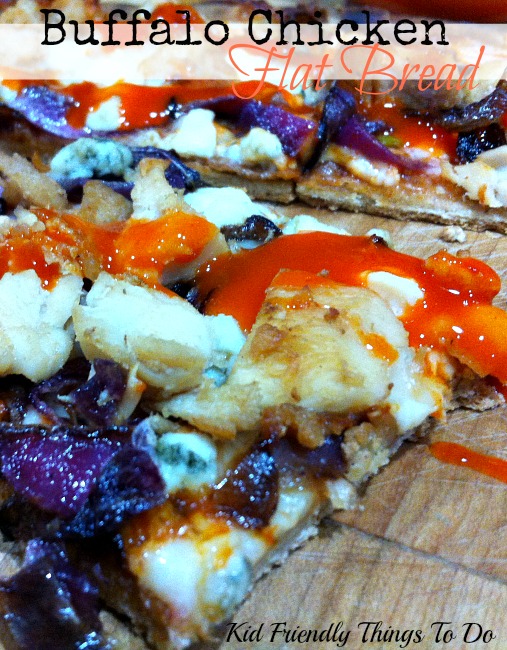 Buffalo Chicken Flat Bread
2015-01-30 11:10:48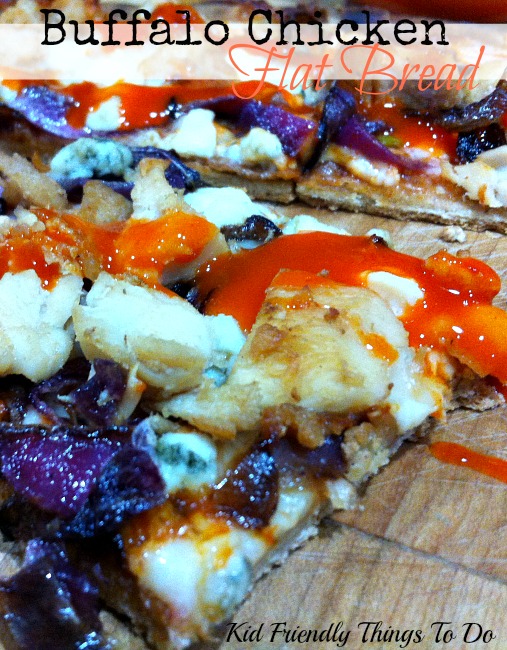 Ingredients
1 Thin Crust Pizza
1/4 - 1/2 cup of Buffalo Chicken Sauce - like Frank's Hot Wing Sauce
1 Tbsp. olive oil
1 small red onion sliced
1/2 cup of Blue Cheese Crumbled
1 cup of Mozzarella Cheese
1 cup of chicken breast - cooked and cubed
Ranch Dressing for Dipping
Instructions
In a medium sized skillet, heat the olive oil and saute the red onion sliced until tender
Pour the sauce over the crust and spread around
Sprinkle the cheeses, chicken breast and cooked onion on the pizza
Cook at 425 degrees for about 10-12 minutes or until the cheese is melted
Cut into individual squares or slices
Serve with Ranch Dressing
Notes
*If you like a crunch to your onion - omit the saute part. I like my onions tender, but the restaurant left them crunchy
Kid Friendly Things to Do.com - Family Recipes, Crafts, Fun Food Crafts, and Game Ideas https://kidfriendlythingstodo.com/