Substitute For Cream of Tartar – A DIY Home & Garden Tip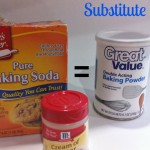 Posted by Melissa in Home & Garden, Tips | 0 comments
With St. Patrick's Day and Easter coming up soon, I thought you might be making a few or few dozen cookies. If you are anything like me, you might have the stage all set for baking and realize you are missing a very important ingredient. That's what happened to me last Christmas when I started to make my Grandma's Sugar Cookie recipe, and found NO CREAM OF TARTAR! I'm telling you…that was a baking emergency! How do you explain to the kids that we will actually not be baking Santa Claus any cookies this year? You don't! Thank goodness for the internet and substitutions! Here's what saved the day, and what I did to substitute for Cream of Tartar in my recipe:
I will tell you that the ratios on the internet are all over the place, and a bit confusing. I'll first tell you what I did. Then, I'll point you in the right direction for more ratios, so you can check those, as well.
I found that to replace Cream of Tartar, you need to also take out the baking soda in the recipe. You need to use Baking Powder in the place of Cream of Tartar & Baking Soda. You see…Baking Powder already has Baking Soda in it.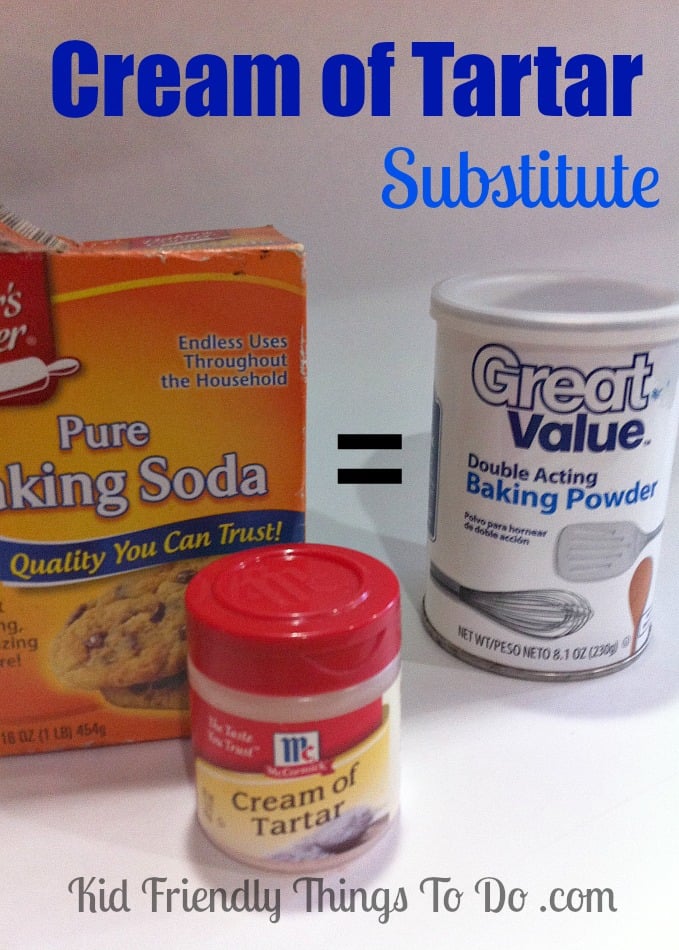 My original recipe needed 1 tsp. of Baking Soda and 1 tsp. of Cream of Tartar. I took those out of the recipe altogether, and used 1 tsp. of baking powder in their place. I am having trouble finding the source that gave me that exact measurement, this morning. I will keep looking and update, later.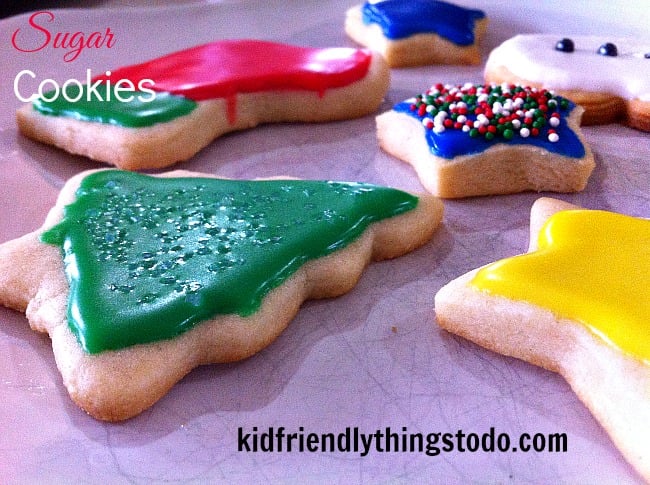 Let me tell you, those cookies were the best Sugar Cookies, I've made "to date". They really held their shape so much better than previous years.
Now, you can use my substitute ratio – 1 tsp. of baking powder per 1 tsp. of cream of tarter & 1 tsp. baking soda – or – you can investigate further at these sites. They really get into the science of it all, which I do not.
About.com – explains the chemistry and gives very precise amounts
What's Cooking America – Another ratio for you
Joy of Baking – Even more ratios
Frugal Living – More ratios for you
Happy Baking!
Don't miss a thing! Follow me for all of the latest recipes, crafts, DIY Home & Garden, Party Ideas and more