Root Beer Barbecue Sauce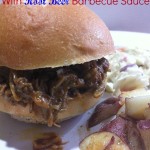 Posted by Melissa in Easy Family Recipes, Main Dish, Poultry, Sandwich, Slow Cooker | 0 comments
I have been dying to make a barbecue sauce with root beer for some time, now. Sadly, there's just not enough time in the day to get everything done that I set my mind to do. Thank goodness this Slow Cooker Shredded Chicken came into my life, and forced me to come up with ways to use it. I intensely modified the recipe that I found for a Root Beer Barbecue Sauce, and came up with a sauce that is so fun, and delicious. You'll definitely want to bottle some of this stuff up for your summer picnics. Let's get to it!
You'll want to start out by making the Slow Cooker Shredded Chicken. The link is found above.
Now that you've got your shredded chicken recipe (link above)…here's a sauce you'll want to cook up. It's finger licking good, y'all!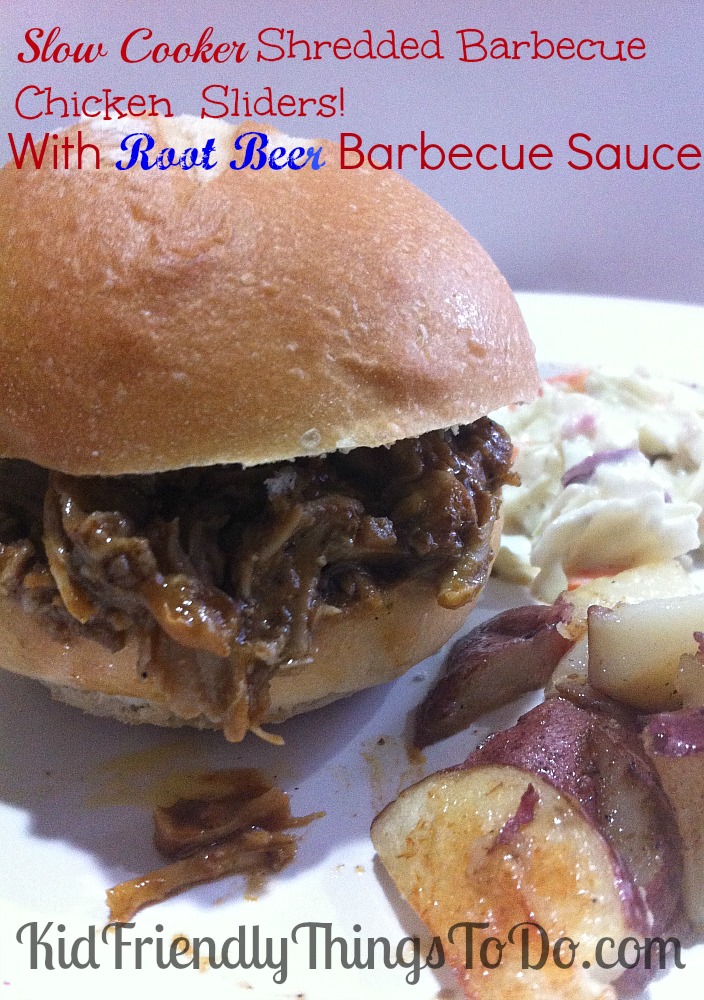 If you decide to use the slow cooker chicken recipe, you'll want to shred some for a delicious slider! Heaven! Or, pour your Root Beer Barbecue sauce on whatever you can think up. Just enjoy the stuff! I know, I am.
Here's some suggested equipment for your recipe:
Root Beer Barbecue Sauce
2015-04-25 07:47:51
Ingredients
3 cups of root beer, such as A&W
1/2 cup of ketchup
1/4 cup of yellow mustard
1/4 cup of white wine vinegar
1 Tbsp. of brown sugar
1/2 tsp. of garlic powder
1/2 tsp. of (Spanish) paprika - if you can't find Spanish, then smoked paprika is a good alternative
1 Tbsp. Worcestershire Sauce
Instructions
In a medium saucepan over med/high heat, add the root beer
Boil for about 10 minutes until the soda has reduced and thickened a bit
Lower the heat to a simmer, and add the rest of the ingredients - whisking everything together
Continue to simmer for 5-10 more minutes
You are done, my friend! Mmm...Mmm!
Notes
This makes a thin sauce. I don't want you to think you're doing something wrong, it should have the consistency of a hot sauce.
Kid Friendly Things to Do.com - Family Recipes, Crafts, Fun Food Crafts, and Game Ideas https://kidfriendlythingstodo.com/
If you enjoyed this post on – Root Beer Barbecue Sauce Slow Cooker Shredded Chicken Sliders!
Don't forget to get social with me!
Sign up for my free newsletter, and Hang Out with me for more recipes, crafts, DIY, and so much more: