DIY Tie-Dye Flowers
Posted by Melissa in Anytime, Arts & Crafts, Game Ideas, Home & Garden, Memorial Day | 0 comments
This is such a fun project, you all! Grab yourself some white flowers, and soak them in water colored with food coloring. The flowers will start to drink the water, and turn colors!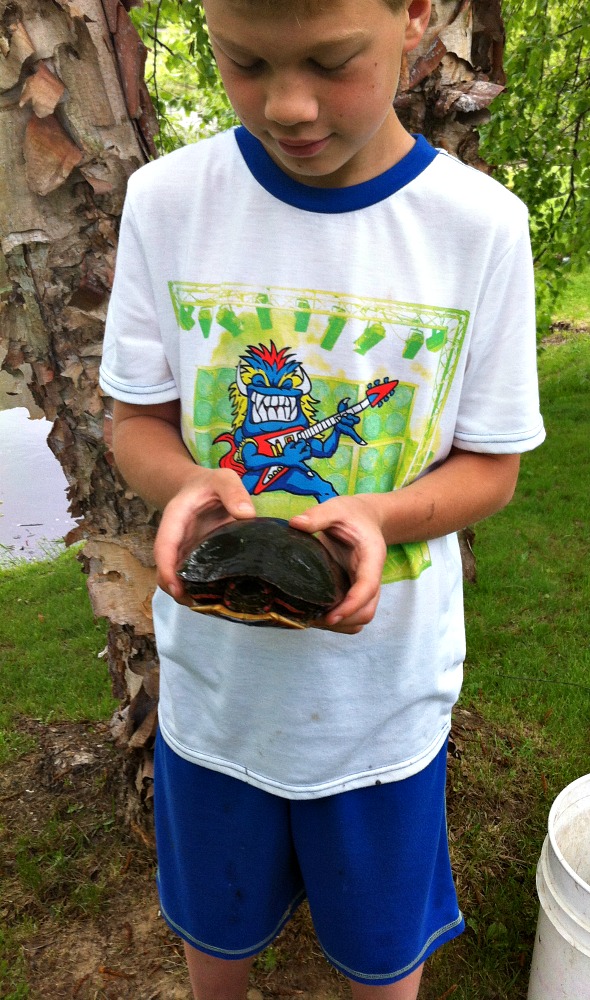 Today is Memorial Day, and the kids have school off! We are just hanging out in the back yard catching turtles, and frogs in our PJs! I love it!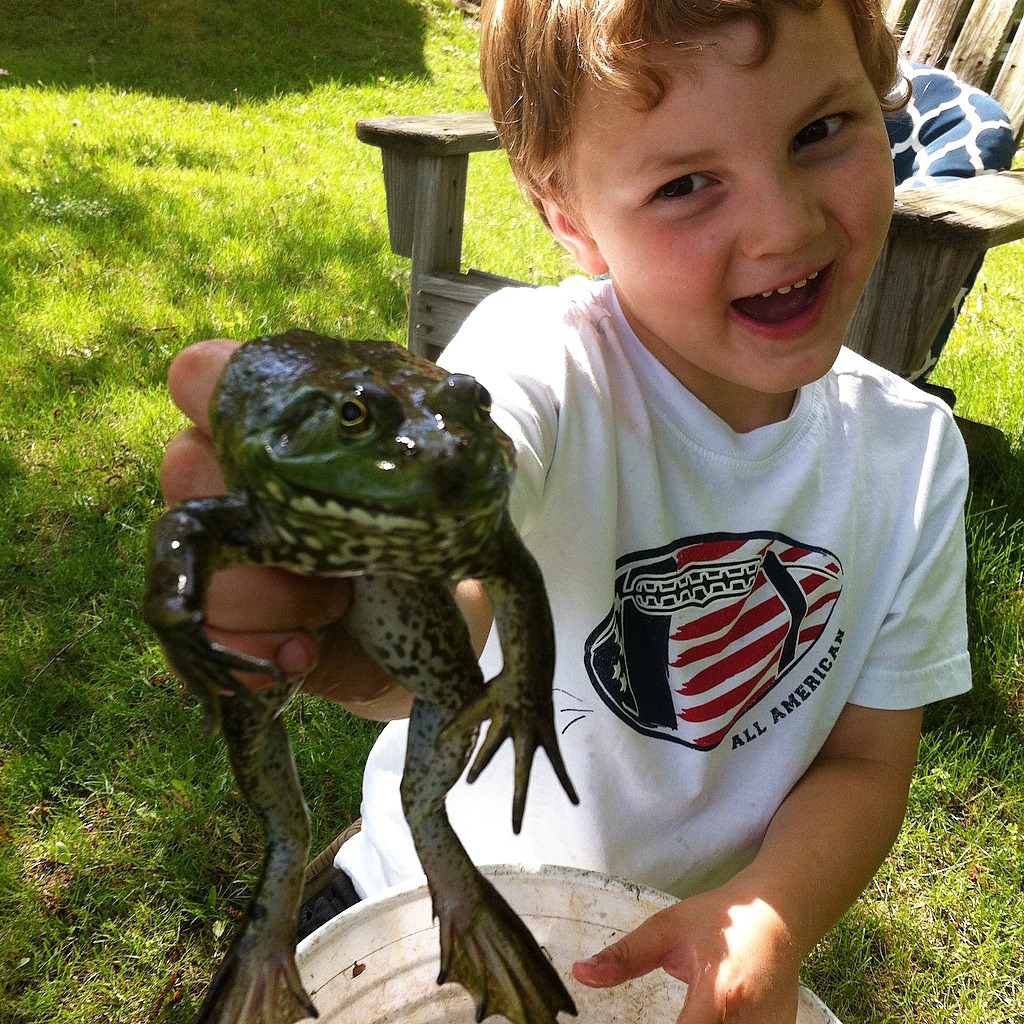 Is this frog not the cutest frog, ever?! Well…that's not something I thought I would ever say. Ewe, slimy frog is more like it. But, seriously, I love to help catch critters out of the pond!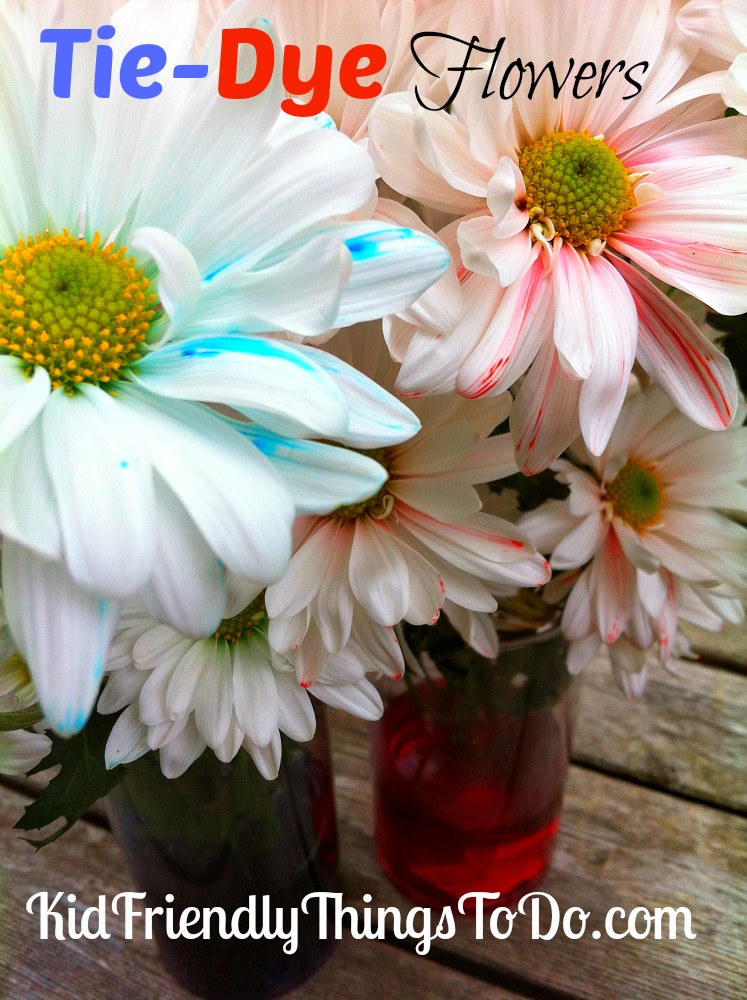 I'm also decorating my table with these beauties!
I've had these white dasies soaking in colored water for about a week. The petals are looking so pretty.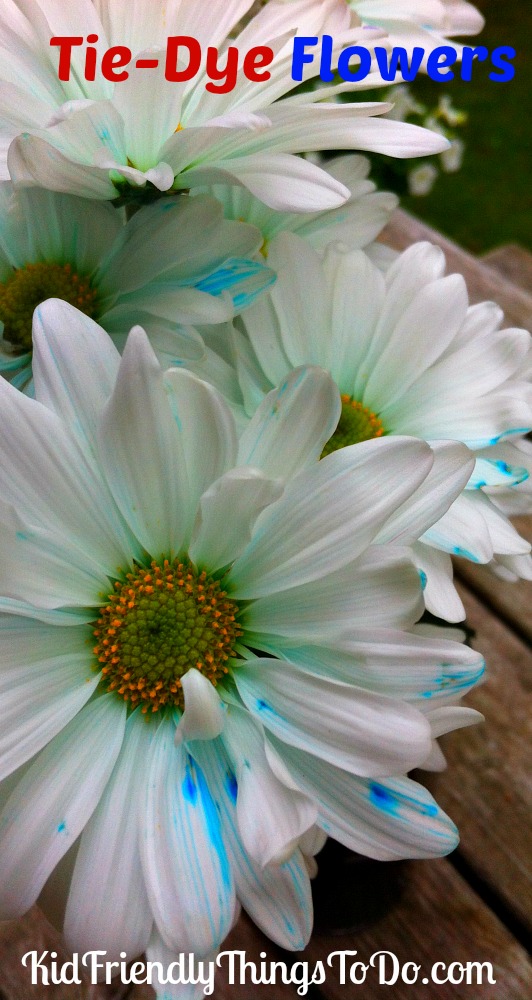 If you want to try our little science experiment/fun project, I'll tell you how to do it. All you have to do is:
Get some white flowers – I used Daisies, but Carnations would be pretty, too!
Grab some vases, and color the water with food coloring
I used about 20 drops of color to get the water nice and saturated, and I only filled my vases half way
Snip the ends of your stems each night to give them a fresh cut. Try to snip them at an angle
Let the flowers soak up the colored water!
My flowers have been soaking for about 1 week. Each night we check on them to see what happened to the color that day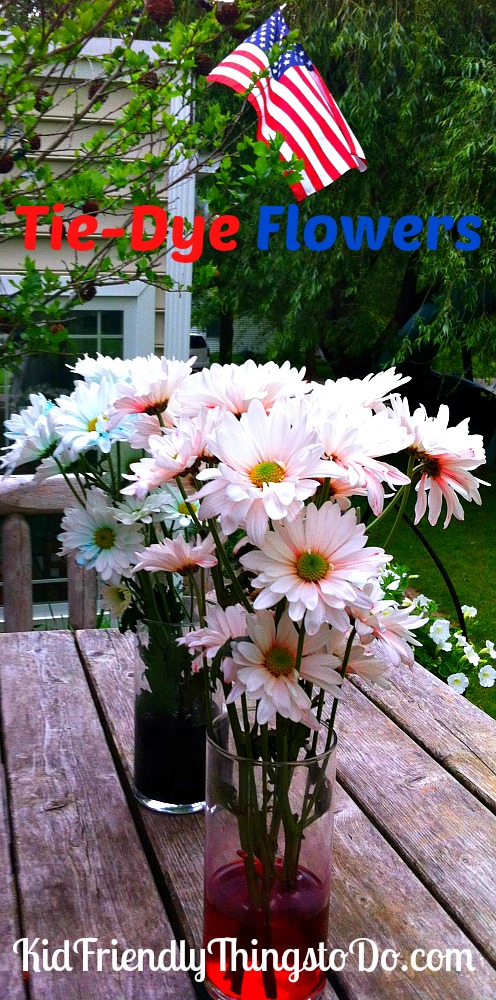 Happy Memorial Day!
~Melissa – KidFriendlyThingsToDo.com