A Patriotic Fruit Tray With Whipped Cream Star
Posted by Melissa in Birthday/Holiday & Celebration Dish, Easy Family Recipes, Fruit Fun, Fun Food Crafts, Holiday Fun Foods, Other Fun Foods, Patriotic, Patriotic - American | 0 comments
This red, white, and blue patriotic fruit tray was so simple to make, and was gobbled down in a matter of minutes! I used a cookie cutter to make the whipped cream star center, and angel food cake for another white band! With this fruit idea resembling Captain America's shield, it's also perfect for an Avengers Birthday Party! Here's the how to:
You'll Need:
A large round red platter. I used a charger plate that I had from Christmas
1 Star Cookie Cutter – about 4 inches across
A frozen container of Whipped Cream
1 Angel Food Cake Loaf – cut into cubes
Fresh Blueberries
Fresh Strawberries, rinsed with stems cut off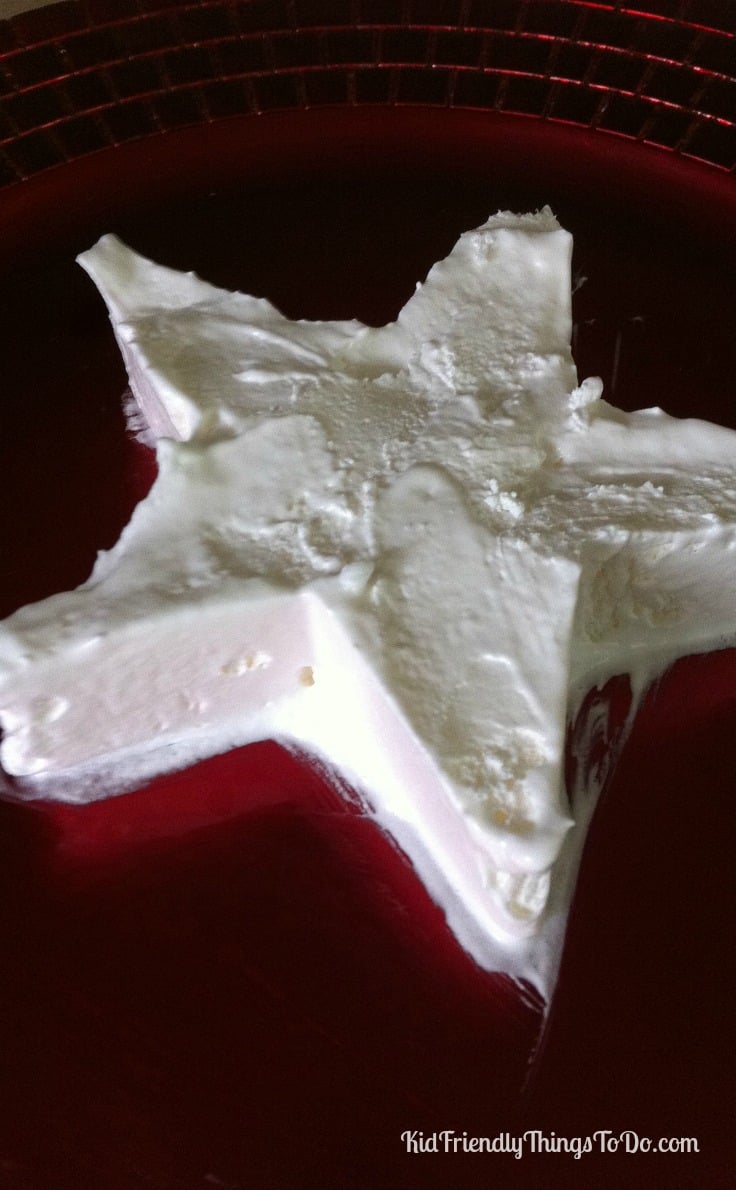 I used a frozen container of whipped cream, like Cool Whip. I let it thaw about halfway. Then I placed my star cookie cutter in the center of my red charger plate, and filled it up with the whipped cream. I leveled it off with a knife, and slowly lifted the cookie cutter up, and away from the whipped cream. *To make things even easier, just leave the cookie cutter in place! It will be like a little bowl of whipped cream! 🙂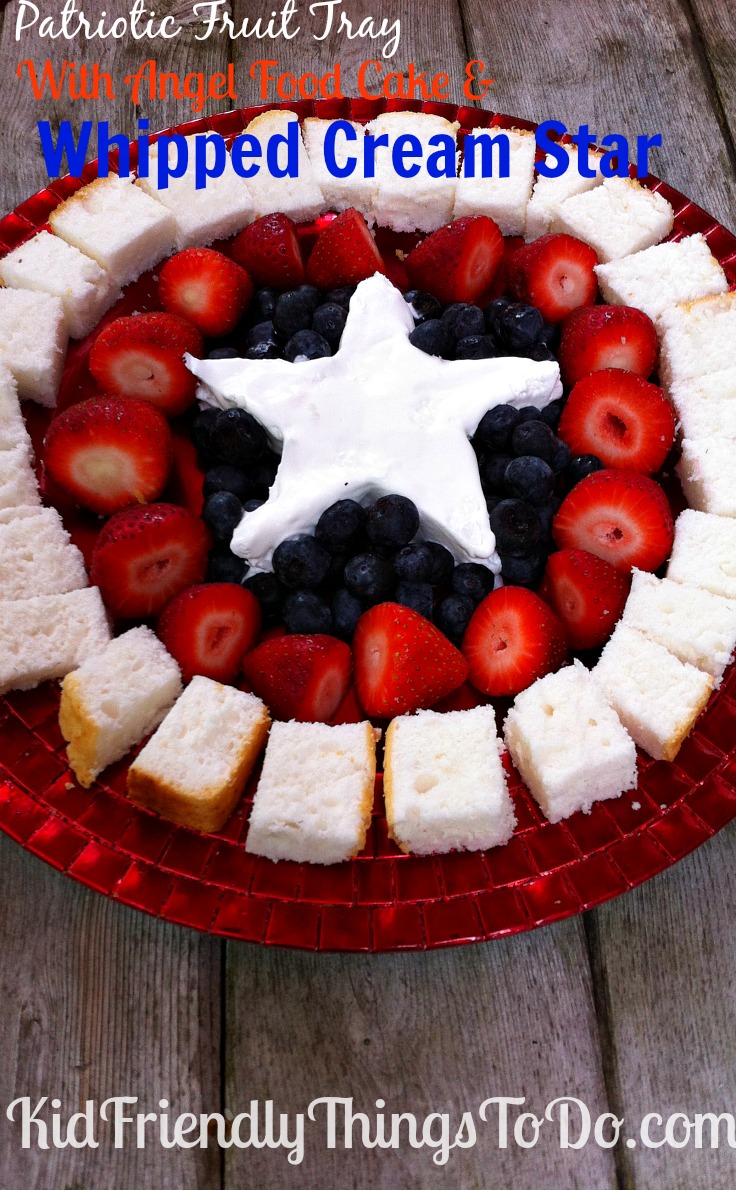 Then I piled up blueberries around the star, then strawberries, and finally my cubes of Angel Food Cake!
Done! Easy, Peasy! Love that!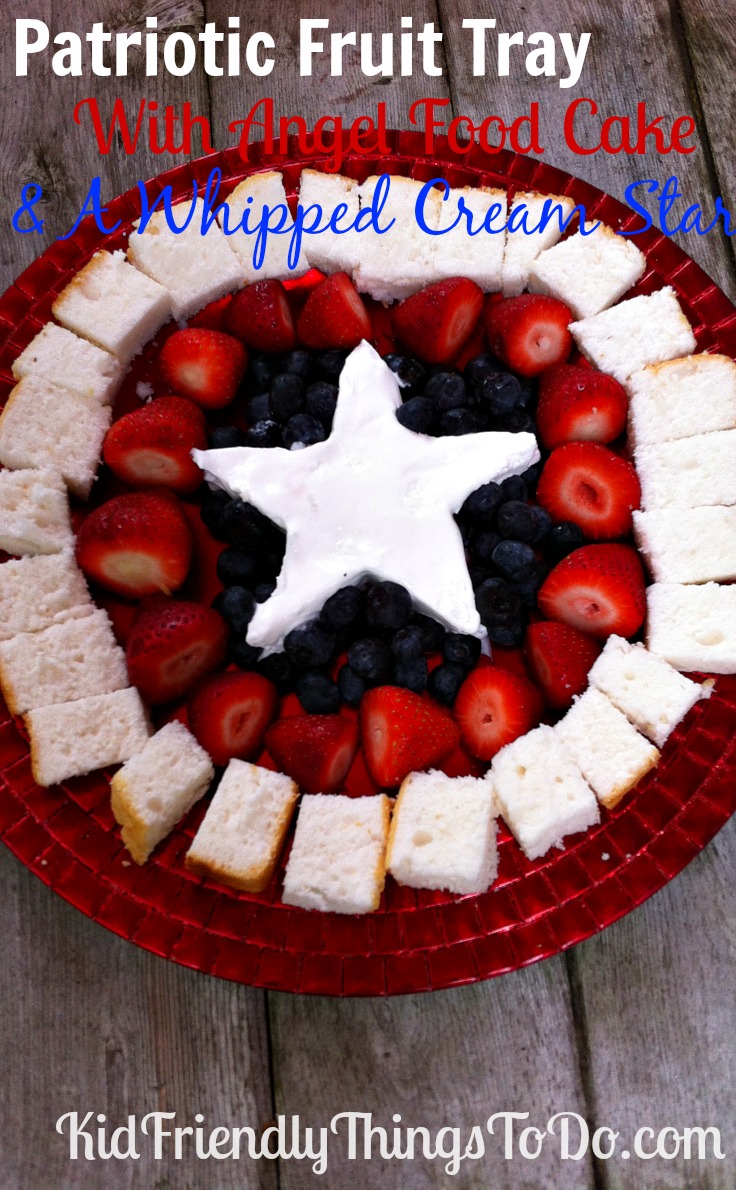 Suggested Equipment: