Treasure Bites, A One Bowl Chocolate Chip Cookie Recipe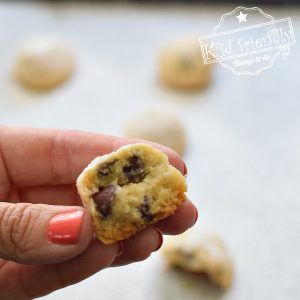 Posted by Melissa in Cookies, Easy Family Recipes | 3 comments
This is an oldie, but oh my goodness, a goodie! With no eggs, and no baking powder or soda…this is literally a one bowl cookie recipe! Heavens, you'll need a tall glass of milk for these. Come on in, pull up a chair, and I'll share the recipe with y'all!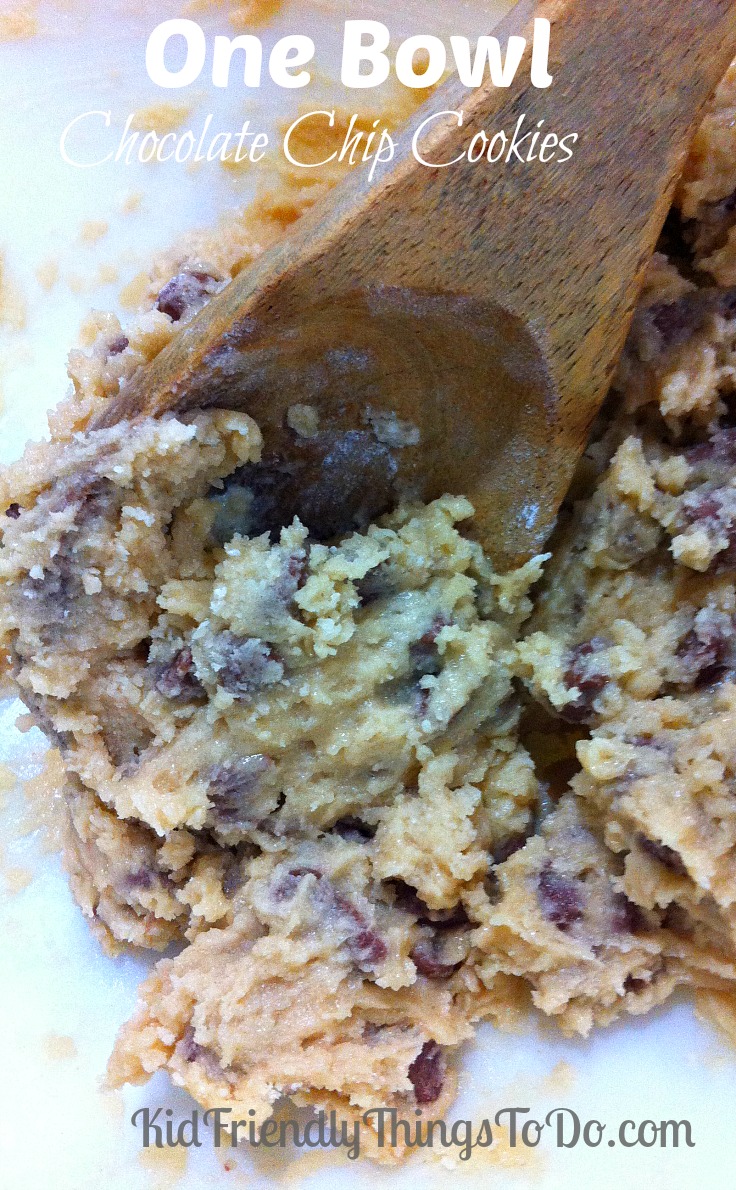 Literally one bowl! No, separating the dry from the wet ingredients, here. I love that!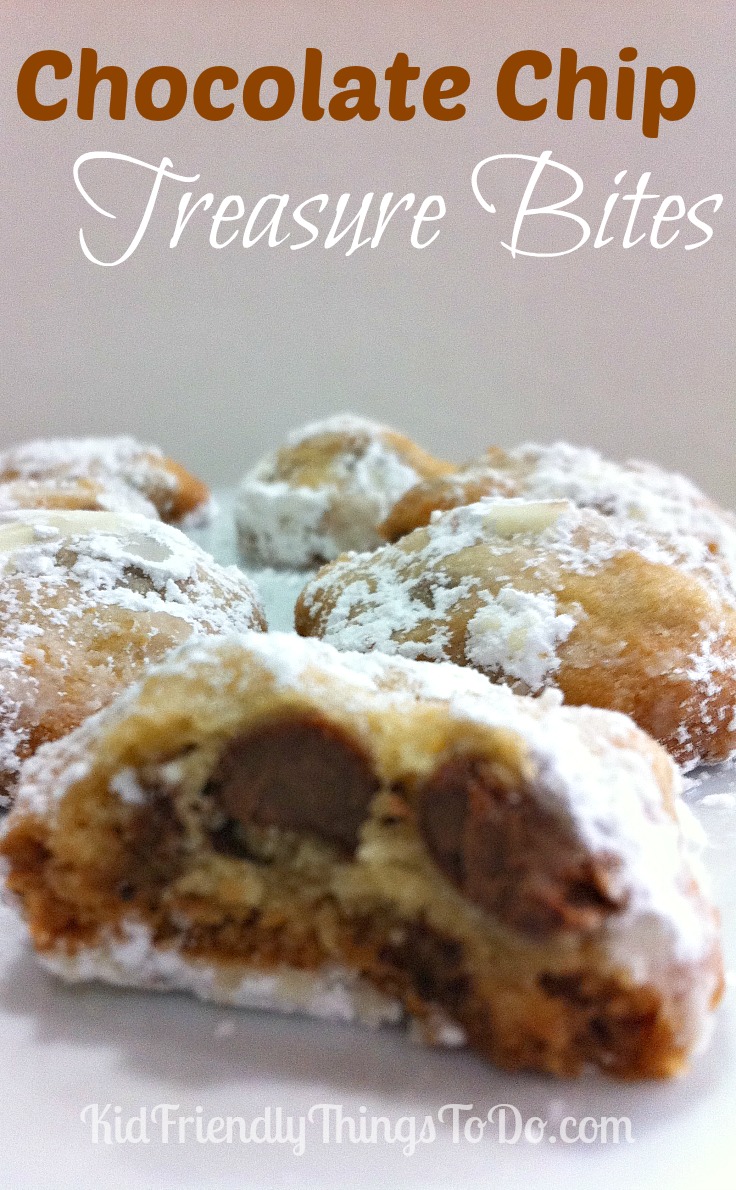 These are not your typical chocolate chip cookies. They are a little more crisp, and reminded me of a toffee bar. I absolutely loved them.
If you want to get the kids in the kitchen, this is a good one to do it with. They'll love rolling the dough into balls, and shaking the powdered sugar bag!
Stocking up the kitchen for this recipe:
And, here's your handy dandy printable:
One Bowl Chocolate Chip Treasure Bites Cookie Recipe
2015-06-15 09:06:39
Ingredients
3 Tbsp. light brown sugar
1 tsp. vanilla
1/2 cup of unsalted butter
1/2 cup of milk chocolate chips
1 cup of flour - minus 2 Tbsp.
Confectioners Sugar - about 1 cup
Instructions
Preheat the oven to 350 degrees
In a large bowl, cream the sugar, vanilla, and the butter
Add the chocolate chips, and the flour
Using an ungreased cookie sheet, roll the dough into 1 inch balls, and place on the cookie sheet
Bake for 15 to 20 minutes
Let the cookies cool off
Grab a large zip-tight baggie, and pour the powdered sugar into it
Place a few cookies at a time in the bag, and shake to coat with powdered sugar
Notes
You can double this recipe!
Adapted from Calvin Christian School Cookbook
Adapted from Calvin Christian School Cookbook
Kid Friendly Things to Do.com - Family Recipes, Crafts, Fun Food Crafts, and Game Ideas https://kidfriendlythingstodo.com/
~Melissa – KidFriendlyThingsToDo.com