Old Fashioned Easy Banana Pudding
Posted by Melissa in Dessert, Easy Family Recipes | 0 comments
As much as I like to put a modern twist on old recipes, some old fashioned recipes are better left alone. This old fashioned easy banana pudding recipe is the best, ever. Six ingredients, and delicious to the very last bite!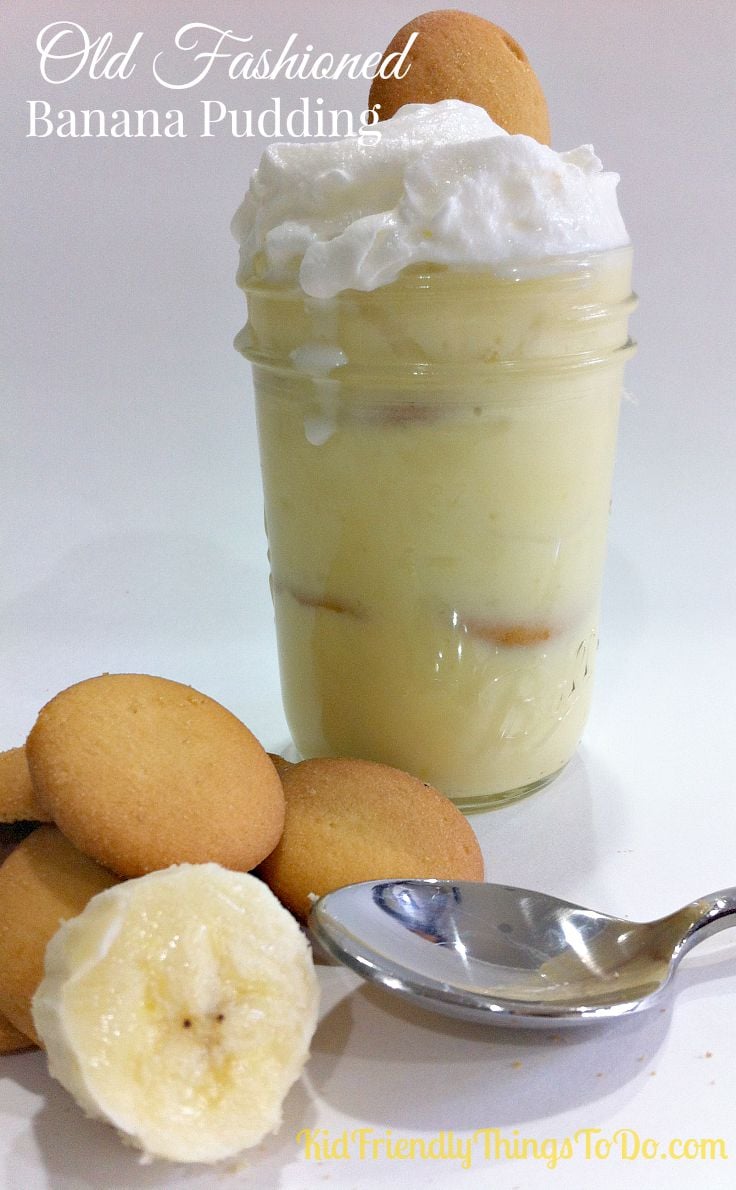 I could just stare at this all day. Making individual servings in jars like this makes it easy to doll out, which is always a plus in my book! This jar is a 1/2 pint size. You could get about 6 servings in 1/2 pint jars with this recipe. That's a pretty big serving, y'all. Go with smaller jars, and you'll have lots more servings, and more happy guests! 🙂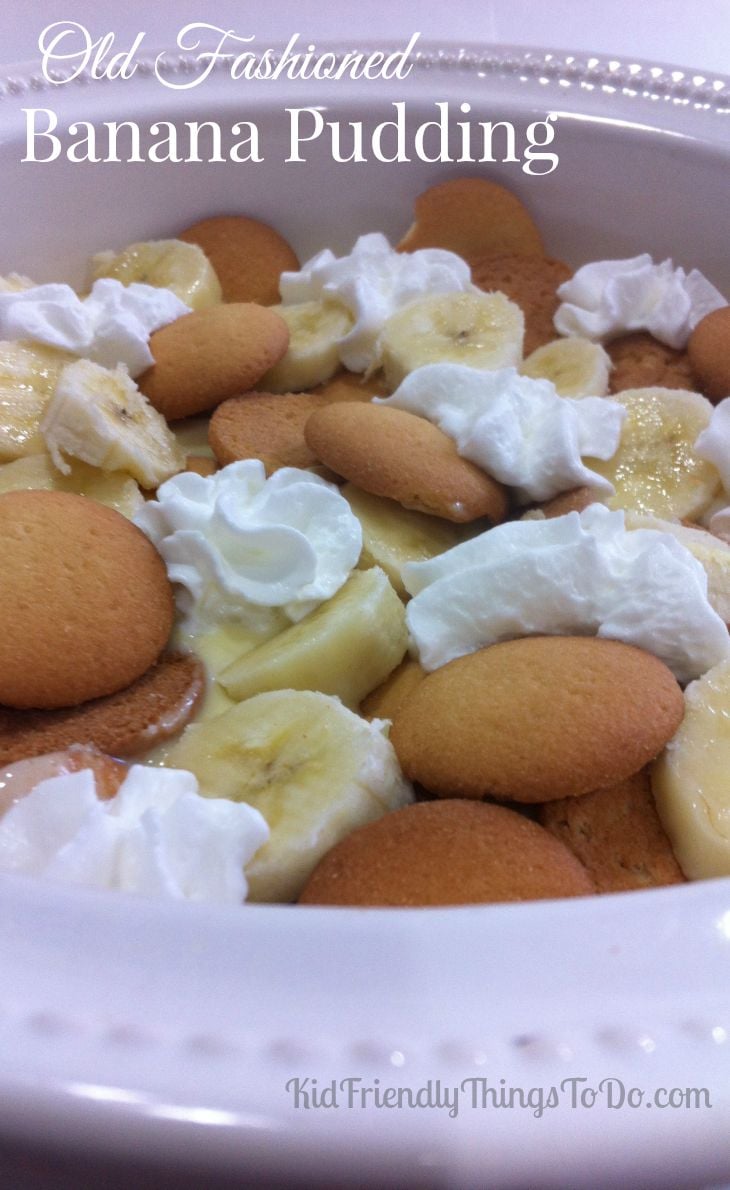 Of course, you could go with the giant bowl method. Slap the layers on, and done! Easy, Peasy! Just before serving, add some whipped cream here, and there for a pretty display.
Enough of this drooling. Let's get on with it. Here's your handy, dandy recipe print out.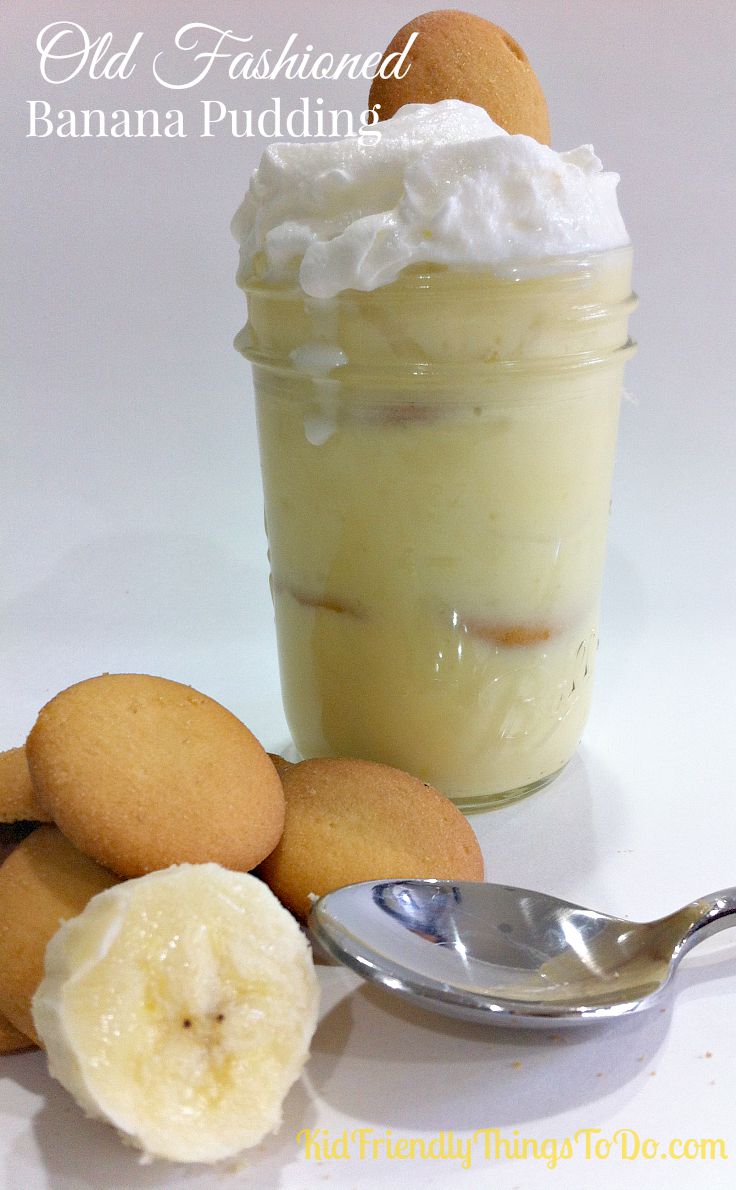 Old Fashioned Easy Banana Pudding
2015-07-18 07:40:25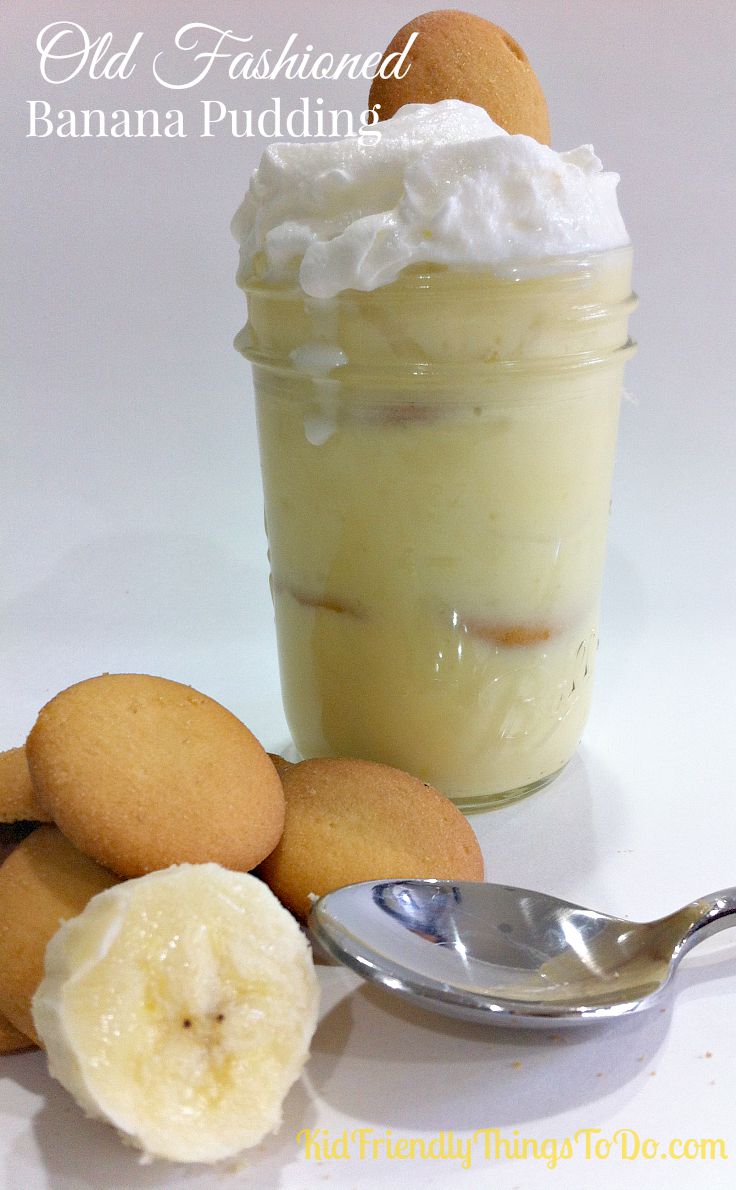 Delicious, Old Fashioned, and Easy to make!
Ingredients
2 boxes of vanilla pudding, such as Kraft Jell-O
3 cups of milk
1 can of Sweetened Condensed Milk
1 (12. oz.) carton of cool whip, thawed
1 box of vanilla wafers, such as Nabisco Nilla Wafers
5-6 bananas
Optional: Can of whipped cream topping
Instructions
In a large bowl, Mix the pudding, milk, and condesed milk together
Fold in the cool whip
Let the pudding set up - should take a couple of minutes to thicken
In your serving container, add layers of pudding first, then wafers, and finally bananas
Your last layer should be pudding
You can decorate with leftover wafers, bananas, and whipped topping
Enjoy!
Kid Friendly Things to Do.com - Family Recipes, Crafts, Fun Food Crafts, and Game Ideas https://kidfriendlythingstodo.com/
Don't forget to sign up for free recipes, crafts, fun ideas and more – below: