Butternut Squash Soup Recipe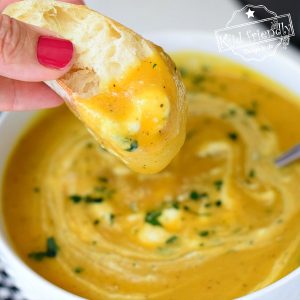 Posted by Melissa in Easy Family Recipes, Main Dish, Soups & Salads | 0 comments
When the nights turn cold, I love to get cozy with a hot bowl of soup. This butternut squash soup is one of my favorites for fall and winter. This will definitely cozy up your house on those brisk nights!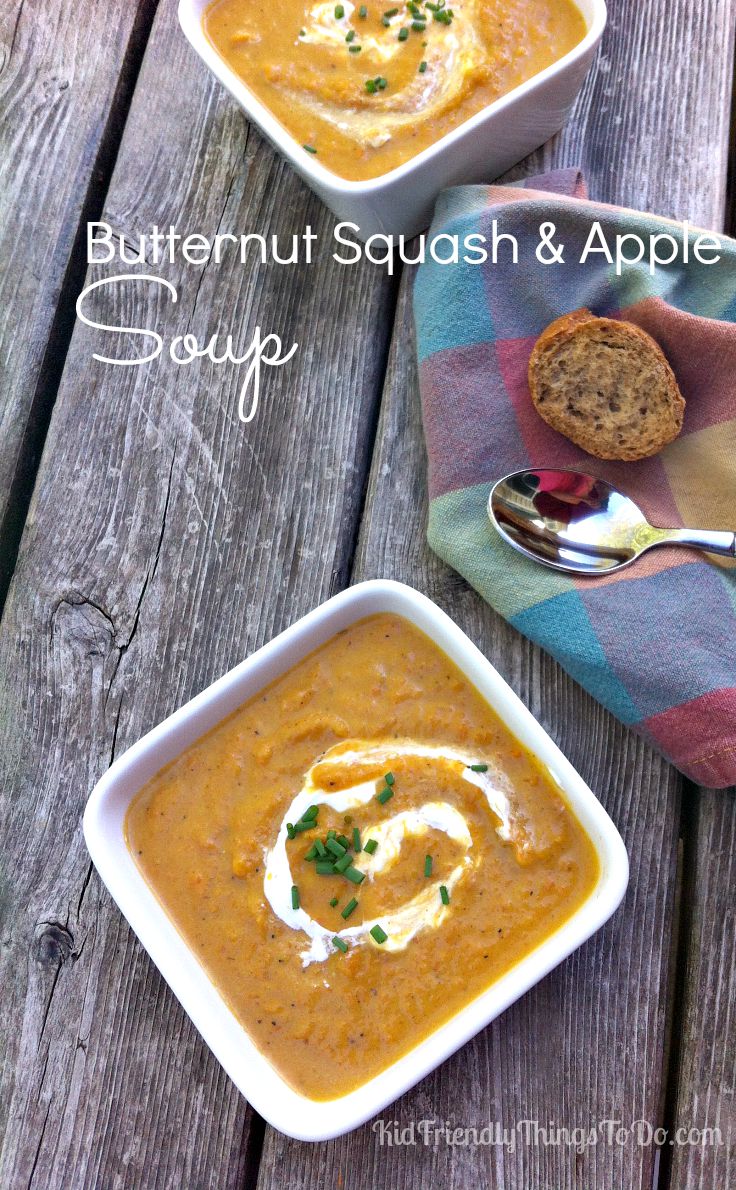 There is just something about the fall that makes you fall back in love with the squash you've been ignoring all summer long.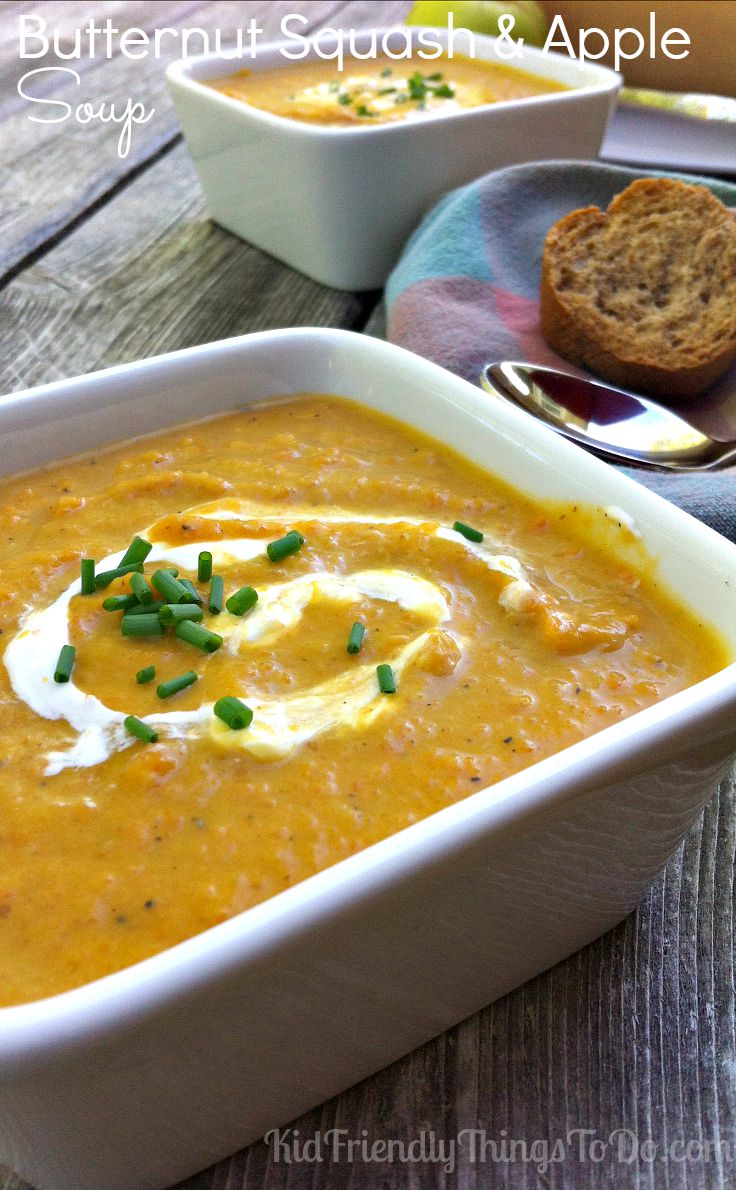 The essence of fall food, right here, y'all!
Here's the recipe for ya.
Butternut Squash Soup
2015-09-17 13:35:52
A delicious, and cozy soup
Ingredients
2 small, or 1 large butternut squash
2 T of butter
2 T of olive oil
1 large sweet onion
1 cup of baby carrots
1 large apple - peeled, chopped, and cored - I used a Macintosh apple, but Granny Smith works well, too
1&1/2 tsp. of salt
1 tsp. of pepper
5 cups of chicken broth
1/4 cup of whipping cream
1/2 tsp. of curry
1/8 tsp. of cumin
Instructions
Cut the squash in half, scoop out the seed with a spoon and dicard
Place the squash halves on a baking sheet
Place in the oven at 400 degrees for about 45 minutes.
Melt butter with the olive oil in a large pot over medium heat
Add the onion, carrots, apple, salt & pepper
Saute for about 20 minutes, or until everything is tender, and onion is caramel colored
Add the chicken broth
Scoop the baked butternut squash out of the skins, and add that, as well - stir in
Bring pot to a boil, reduce heat to a simmer for about 10 min.
Remove from heat, and let stand for until it has cooled off
Using a food processor or blender, process the soup until it is a smooth consistency
Pour the mixture back into the pot
Add whipping cream and spices
Cook on low, covered for about an hour
Serving Suggestion - sour cream and chives
Adapted from Southern Living Magazine
Adapted from Southern Living Magazine
Kid Friendly Things to Do.com - Family Recipes, Crafts, Fun Food Crafts, and Game Ideas https://kidfriendlythingstodo.com/

Here's some equipment you might need or even want for this recipe. Seriously! How cool are these bowls? I love them all!
~Melissa – KidFriendlyThingsToDo.Com