Easy Lemon Shrimp Scampi Recipe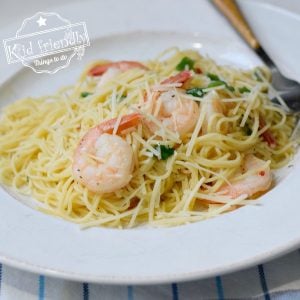 Posted by Melissa in Easy Family Recipes, Main Dish, Pasta, Seafood | 0 comments
This delicious lemon shrimp scampi was devoured by my family. I think that means, I'll be making this again! I'm happy to oblige. It's so easy to make, and with only a smidgen of butter, it's pretty healthy!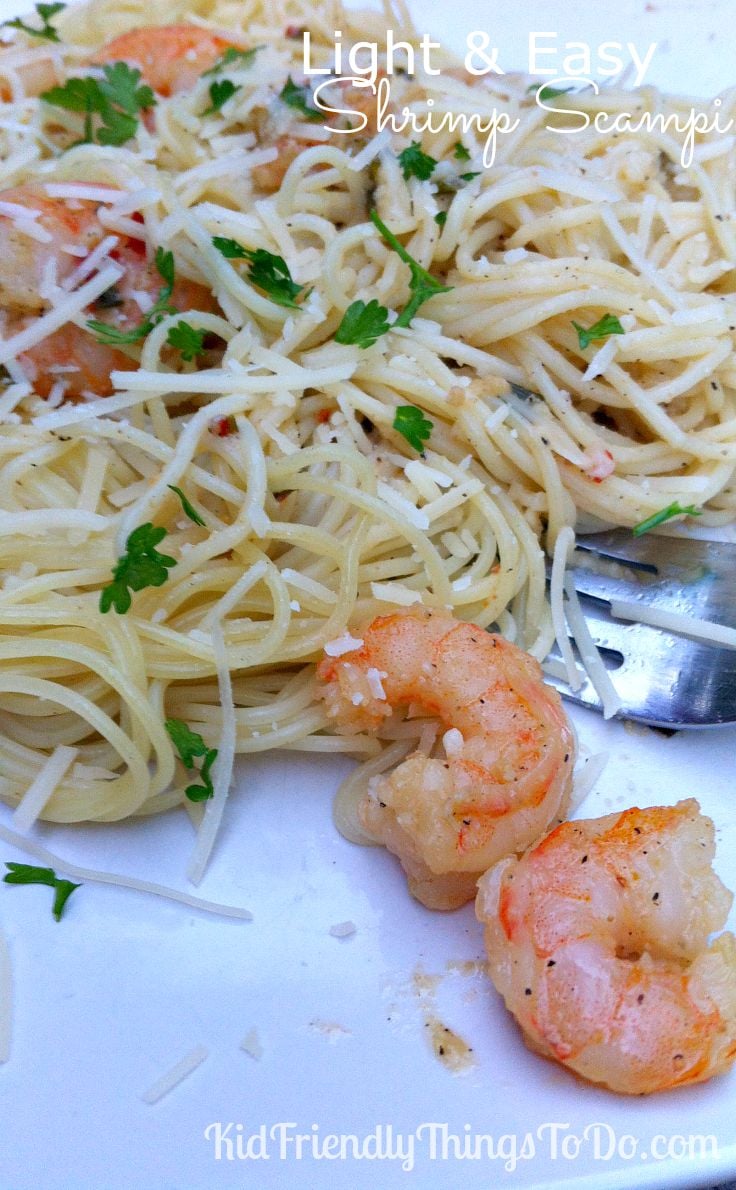 Don't you just want to gobble that picture up?!

Here's some stuff you might need or even want for this recipe! I, myself, am Loving the red pasta bowls!
Here's the recipe for ya! About time, right?!
Light and Easy Lemon Shrimp Scampi
2015-09-16 09:01:51
Delicioius, and easy scampi!
Ingredients
1 lb. of uncooked shrimp - peeled and deveined
8 oz. of angel hair pasta
1 Tbsp. butter
1 Tbsp. olive oil
2 green onions - sliced thin
2 tsp. garlic powder
1 chicken flavored bouillon cube dissolved in 1 cup of hot water
1 fresh lemon
1/2 tsp. ground black pepper
1/4 tsp. salt
(optional) 1/4 tsp. of red pepper flakes
1/4 cup of minced fresh parsley
Instructions
Cook the pasta according to the package directions
In a large nonstick skillet, over medium/high heat - heat the butter, and oil until melted
Add the shrimp, onions, and the garlic powder
Cook for about 2-3 minutes or until the shrimp has turned pink
Add the chicken broth
Grate the skin of the lemon over the broth and shrimp mixture
Squeeze the lemon juice from the lemon into the broth
Add the pepper and salt, and optional pepper flakes
Cook for about 1 minute longer
Drain the pasta, and place in a large bowl
Add the shrimp mixture, and stir in
Serve & Enjoy!
Adapted from Taste of Home
Adapted from Taste of Home
Kid Friendly Things to Do.com - Family Recipes, Crafts, Fun Food Crafts, and Game Ideas https://kidfriendlythingstodo.com/
This recipe was a recipe that I reviewed for Taste of Home this month. Find the original and more right here!