Easy and Healthy Chicken Cordon Bleu Recipe
Posted by Melissa in Easy Family Recipes, Main Dish, Poultry | 0 comments
You guys! You won't believe how easy this Chicken Cordon Bleu is to make. It's so much healthier than other heavy cream versions, too. Can you tell I'm excited? Come on in, and I'll share the recipe with you.
This recipe can look a little intimidating, but it's really simple, y'all.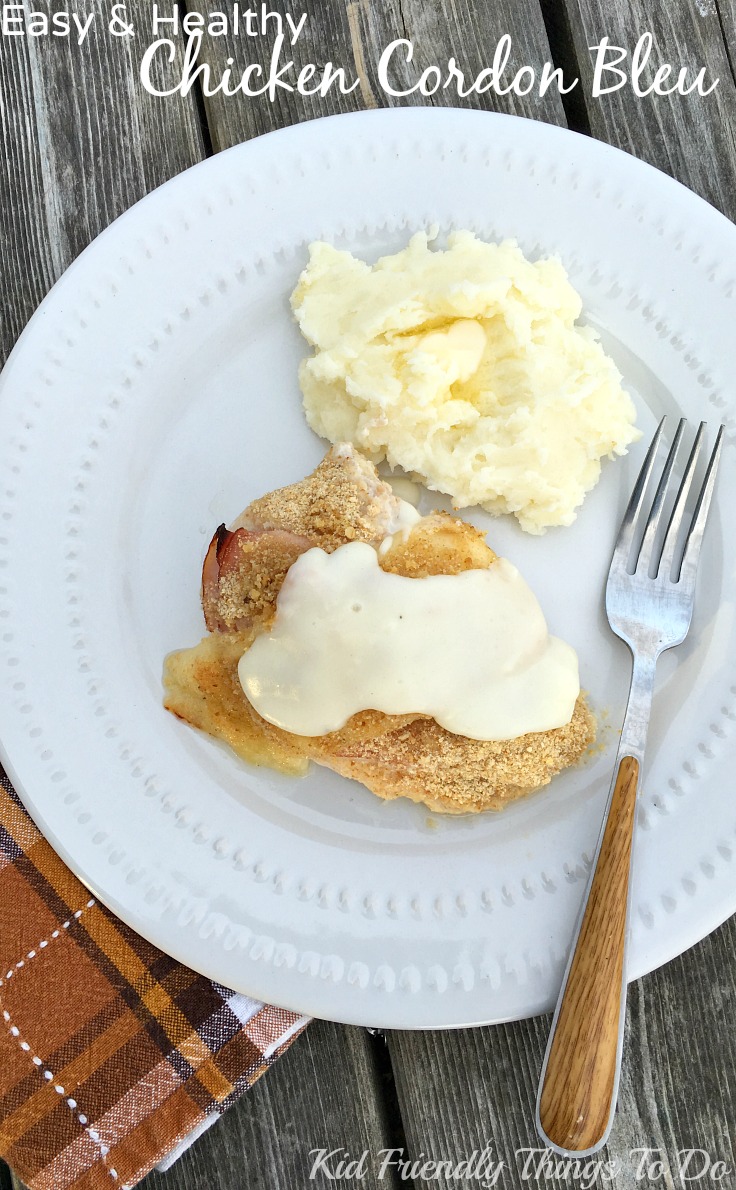 And, you probably have most of the ingredients. The only ingredients that I had to buy specifically for this recipe was swiss cheese and ham slices.
Finally, here's the recipe: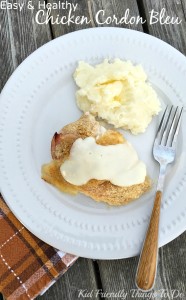 Easy and Healthy Chicken Cordon Bleu
2016-02-24 08:19:45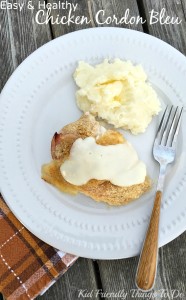 Ingredients
6 boneless chicken breast halves
salt - I used coarse sea salt
6 slices of deli style sliced ham
Sliced deli style Swiss cheese
1/2 cup of plain bread crumbs or panko
2 Tbsp. of butter
Sauce
2 Tbsp. of all-purpose flour
1 cup of 2% milk
1/2 cup of white cooking wine
2 slices of Swiss Cheese torn into pieces
1/4 tsp. of salt
1/4 tsp. ground black pepper
Instructions
Preheat your oven to 375 degrees
Grab a 9x13 pan and place the chicken breast into the pan
Salt the chicken breast
Add a couple of slices of folded up ham to the top of each breast
Fold up slices of Swiss cheese and place those on the top of the ham
Shake the bread crumbs over the chicken breasts
Dividing the butter evenly add dollops of butter to each breast
Place the chicken in the oven for 15-20 minutes - Thermometer inserted into the thickest part should read 165 degrees
In a large saucepan, add the milk and flour
Whisk until smooth
Cook over med/high heat until thickended
Add the wine, cheese, salt and pepper
Serve the chicken with sauce
Adapted from Taste Of Home
Kid Friendly Things to Do.com - Family Recipes, Crafts, Fun Food Crafts, and Game Ideas https://kidfriendlythingstodo.com/
~Melissa – Kid Friendly Things To Do