Delicious Cheesy Scalloped Potatoes And Ham
Posted by Melissa in Main Dish, Meats | 0 comments
This is a great meal for that leftover holiday ham! These scalloped potatoes and ham are so delicious. You'll find yourself going back for seconds and thirds of this tasty dish! Here's the quick and easy recipe!: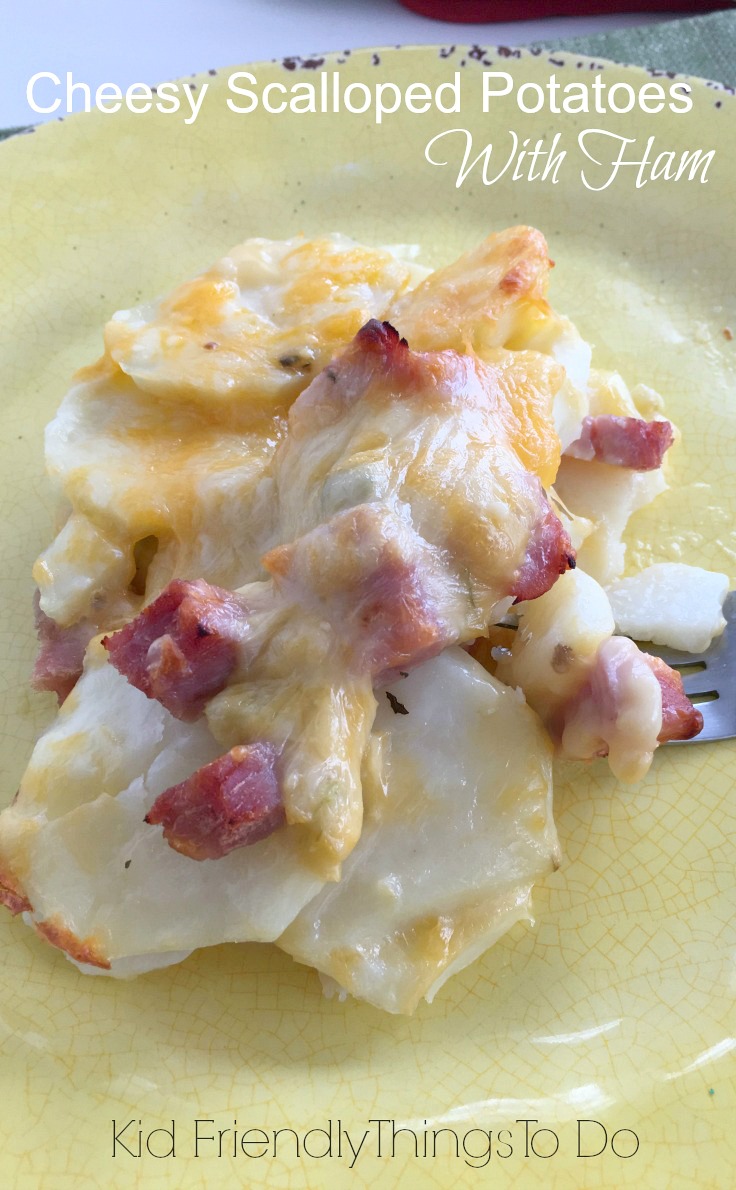 These potatoes are so easy and they make great leftovers…if there are any 😉 Mmm…Mmm… This is just the epitome of comfort food!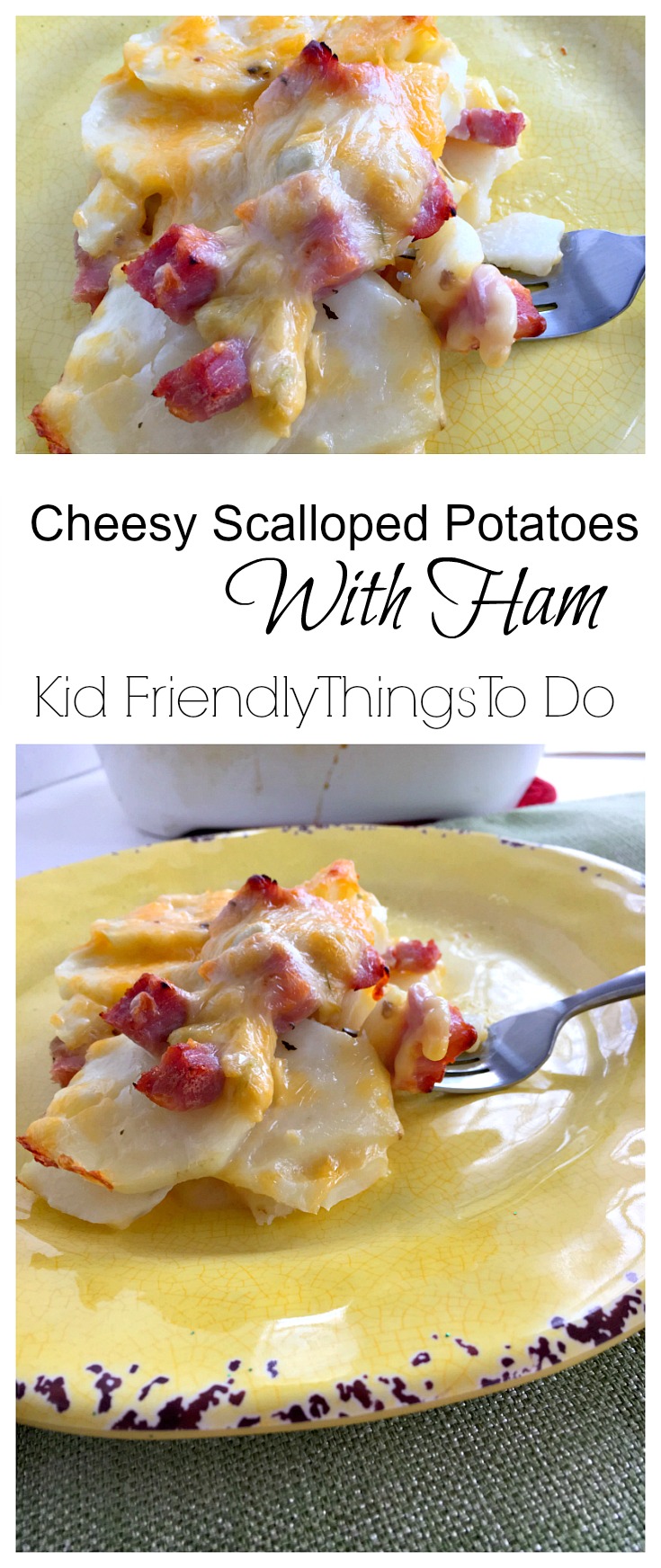 Well, what are you waiting for? Let's get to it. Here's the recipe:
Ham and Cheese Scalloped Potatoes
2016-03-18 12:46:57
Ingredients
Ham cubed or cut into bight sized pieces
8-10 sliced potatoes
2 medium onions - sliced
1 cup of shredded Monterey Jack Cheddar Cheese mix
1 can of Cream of Celery Soup
Salt and Pepper to taste
Instructions
In a large pot of water, boil the sliced potatoes and onions for about 20 minutes - to soften them up
Meanwhile, grab a large casserole dish and prepare it with non stick cooking spray  and set your oven temperature to 350 degrees
When potatoes and onions have softened, drain them and pour a thin layer of those into the dish
Add a layer of ham to the top of the potatoes
Sprinkle with salt and pepper
Spoon half of the soup over the ham and potatoes
Cover with half of the shredded cheese
Repeat the layers once more
Bake at 350 degrees for about 30 minutes
You're Done
Kid Friendly Things to Do.com - Family Recipes, Crafts, Fun Food Crafts, and Game Ideas https://kidfriendlythingstodo.com/
~Melissa – kidfriendlythingstodo.com
Adapted from the Calvin Christian School Cookbook
If you like this Delicious Scalloped Potatoes And Ham Recipe, follow along for lots more recipes, crafts, DIY, and more. Sign up for my Free Newsletter, and you won't miss a thing!