A Kid Friendly Things To Do .Com Giveaway!!!!
Posted by Melissa in Uncategorized | 0 comments
Hey all! This is one of a kind hand dipped, swirled, and "Gorgeous Darlin'!) 8 inch clay pot! It's called "Rainbow Swirl!" Enjoy it's bright colors in your kitchen as a utensil holder, a conversation piece, or in your garden! Good Luck!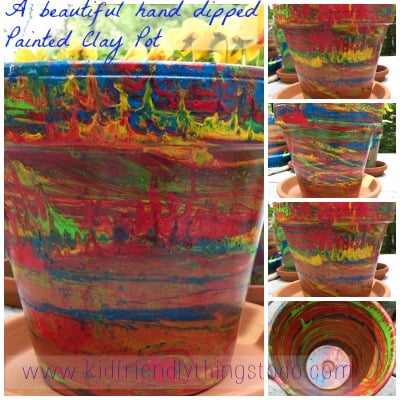 Enter Below: