Caramel & Chocolate Covered Strawberries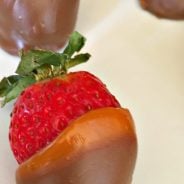 Posted by Melissa in Birthday/Holiday & Celebration Dish, Dessert, Easy Family Recipes, Valentine's Day | 0 comments
What could be better than a chocolate covered strawberry? I'll tell you…a chocolate covered strawberry with caramel, that's what! My intention for my strawberries had absolutely nothing to do with caramel, at all! I don't even know why I switched gears so drastically when I pulled out the chocolate, but I like it! The family liked it, too. They gobbled them up. I guess my original plans will have to wait until next time. Until then, here's the recipe for these yummies.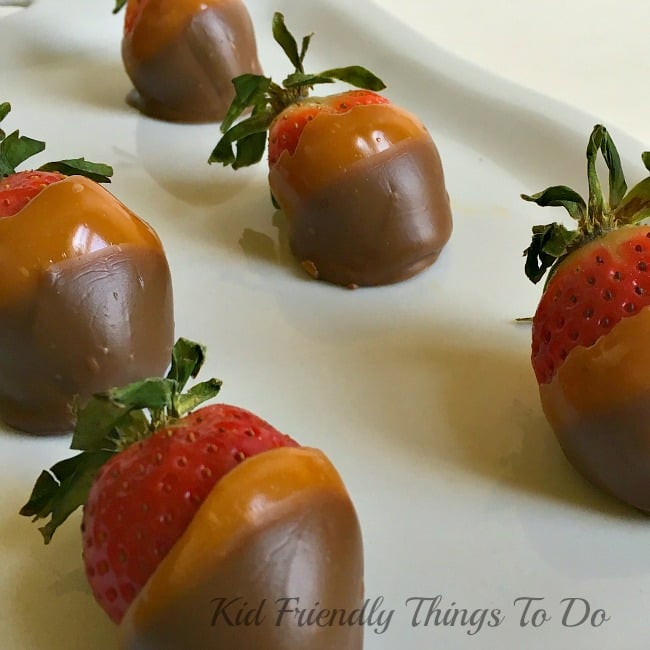 Oh man, I love this combination.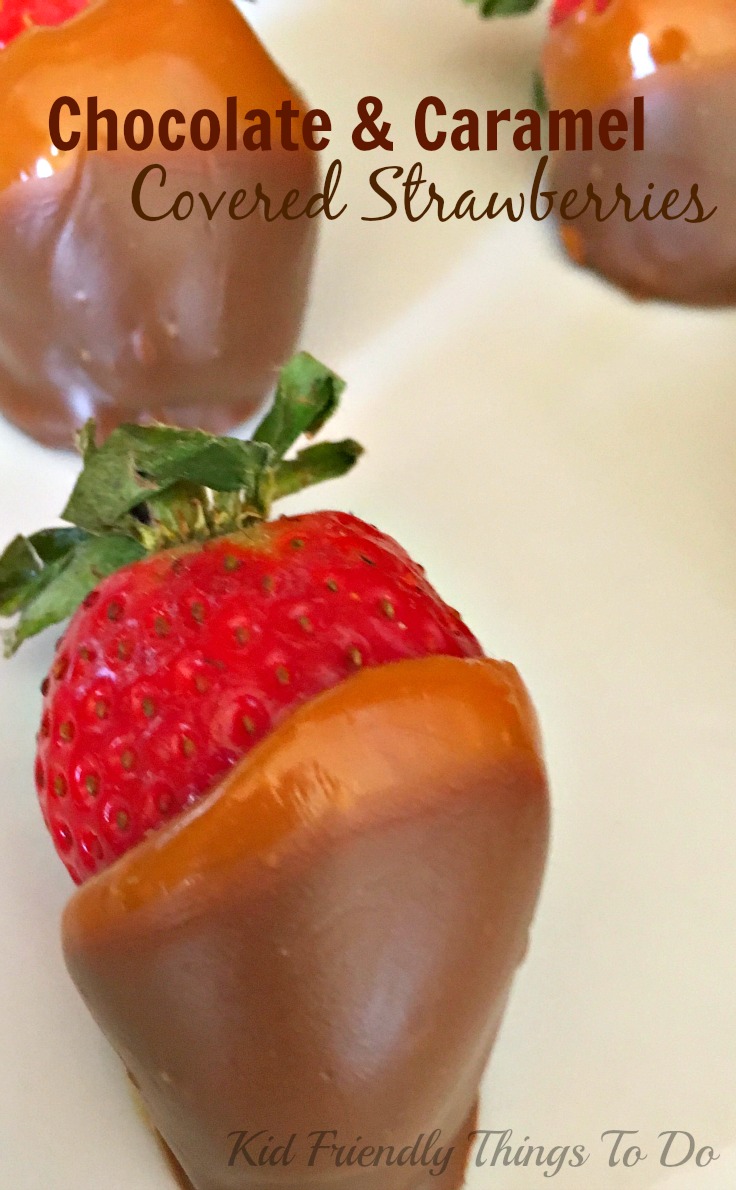 There are a lot of options here with the type of chocolate and how you choose to melt your caramel. I went with chocolate melts – the easy way, but not necessarily the yummiest. Semi-sweet chocolate chips add a delicious flavor, as well as milk chocolate chips. Here is a link to Hungry Happenings on all of the ways you could possibly want to melt any type of chocolate!
For the caramel, you can use water or milk to heat the caramels with. Milk gives it a creamier texture and adds a little flavor. If you have it, you can use heavy whipping cream for the ultimate creaminess. Just use half of the amount that you would use for milk. Here's a link to a caramel melting post. Alright, with those extra notes for your own substitutions, we'll get on with it! Here's what I did.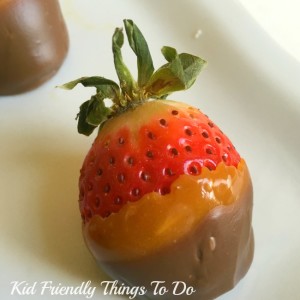 Caramel and Chocolate Covered Strawberries
2016-02-09 08:45:38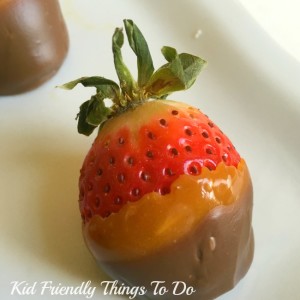 Ingredients
Milk chocolate flavored melts (6 oz.)
2 cups of caramel squares
2 Tbsp. milk or water
1 lb. of strawberries - rinsed and dried with paper towel
Other equipment
wax paper
sauce pan
glass microwave proof bowl
Instructions
Using the microwave, melt the chocolate melts in the glass bowl for 1 minute, stir and if it is still not smooth, pop it back in for 30 more seconds. Stir until smooth
Melt the caramel melts with milk or water over low to medium heat (the caramel will burn if it's too hot), stirring constantly until smooth
Transfer everything to a work surface
Dip the strawberries into the caramel, leaving some red strawberry exposed
Let the extra caramel drip off
Dip the caramel covered strawberry into the melted chocolate, leaving a little caramel exposed
Set down on wax paper to dry
Enjoy!
Notes
Store in an airtight container until ready to serve. You can store these in the fridge for optimal strawberry freshness for a day. The caramel will harden up a bit though. Let it come back to room temperature before eating, or you might break a tooth! Strawberries wilt quickly and ripen fast, so...eat soon!
Kid Friendly Things to Do.com - Family Recipes, Crafts, Fun Food Crafts, and Game Ideas https://kidfriendlythingstodo.com/
Here's some stuff you might need or even want for this recipe:
(affiliate links)