My First "Hustle Up The Hancock" For Respiratory Illness in Chicago, Illinois – Kid Friendly Things To Do .com
Posted by Melissa in About Us, Our Crazy Days!, Random Thoughts | 0 comments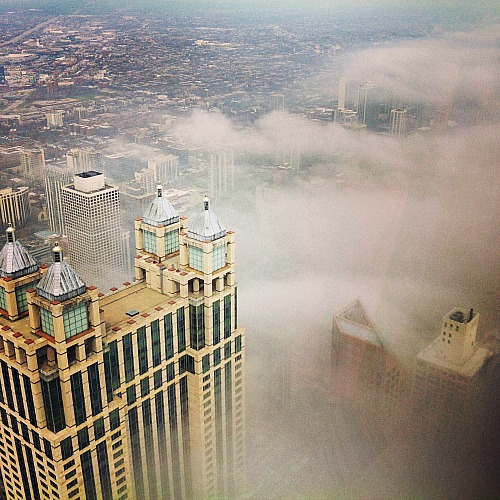 This year was my first experience in the Hustle! A few months back, my sister asked if I would join her in the climb up the Hancock Building. I do not turn down many adventures. I certainly didn't turn down a chance to climb for a great cause in one of the most beautiful cities…Chicago! We worked out almost every night to prepare. Life got really busy for me this month (I'm moving into our new house tomorrow – yippee!), so training was not at it's best.
The results were still pretty darn good for two middle-aged broads! My sister did the half-climb three years ago at 45 minutes. She was so proud of that number, but I knew she could blow that out of the water. I made her clime 104 flights of stairs with me last Saturday, and I was convinced that she could do it in 30 or less! Guess what…all of those nights she cursed me for pushing her hard, paid off! She did it in 14 minutes and 45 seconds! I finished in 9 minutes and 57 seconds! That's 52 floors, and over 430,000 stairs! Not bad for a mom of 4! Yep, I'm patting myself on the back. I'm also pushing myself to do better next year!
Apparently the time to beat is 6 minutes. I'm soooooo….doing that (I'm just a little competitive)! Until then, check out these gorgeous pictures I snapped of the city of Chicago in her beauty!
Lake Michigan in all of her glory!
There she is! Stunning!
Right place/Right time! The clouds started to roll in around us, and I started snapping away!
And there it is! We are in a cloud! How much fun is that?!
So much to take in! If you ever get the chance to visit The Windy City…head up the Hancock Building for a view of 4 states!
The atmosphere at "The Hustle" is so encouraging, and uplifting! Cheerleaders are there to push you on, and offer kind words. The director introduced herself to my sister, and I. She is truly a beautiful person to meet! I am honored to have met her. She did such a great job. Those events are not easy to pull off without a hitch! I wish I had my card with me! Darn!  I will never learn! 🙁
Here we are…all sweaty and gross! I'm on the left. My big sis is on the right! One factor I did not prepare for was the elevation. My throat is still scratchy from the heavy breathing. I have to work on that for next year!
Thanks for checking out my pictures! If you love pictures…follow me on Instigram! I'm always snapping something fun!
~Melissa – KidFriendlyThingsToDo.com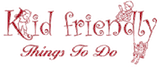 MY LATEST VIDEOS