Simple and Quick are my two favorite ingredients for cooking! Last week I spotted some wild blackberries at the back edge of my parent's property. With summer coming quickly to a halt, I planned a next day, return trip to go berry picking with the kids. There was a berry jam, or you might even call it sauce, that I wanted to make from some blueberries we picked earlier in the summer. How delicious would adding blackberries be?! Pretty dang delicious!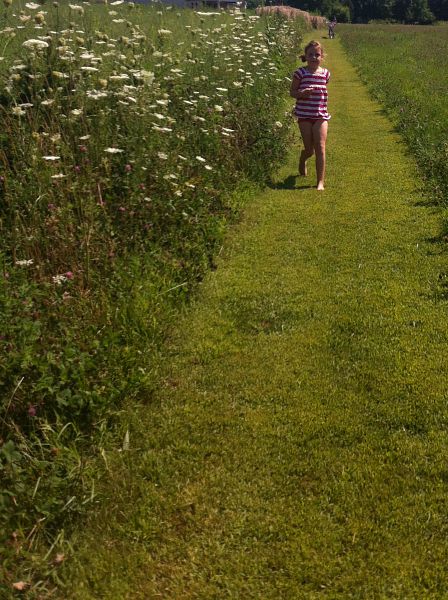 But…there were only about 30 ripe blackberries! Oh my goodness, gracious! What a total letdown.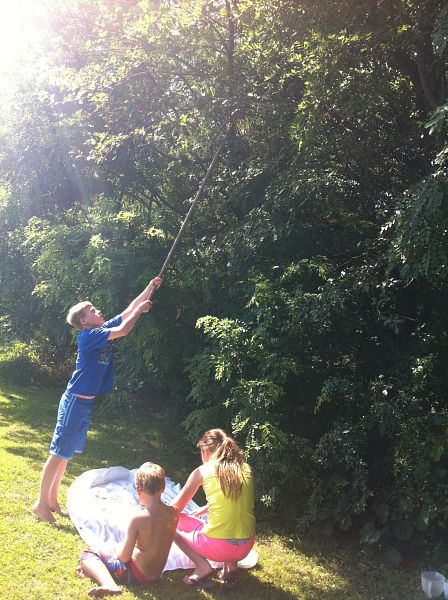 Until, being the oboxious determined woman that I am, I spotted more across the field! At least, I thought they were blackberries, until I followed the branch, and looked up! The Heavens opened up, and I swear I heard angels singing…it was a wild Mullberry Tree! Now…how delicious would a berry jam be with blueberries, blackberries, and mulberries?! Pretty dang delicious!
My mom went to get a sheet, and I grabbed a rake. We put the kids to work, right away – shaking the tree until enough berries fell on the bed sheet! Yes, this will do nicely!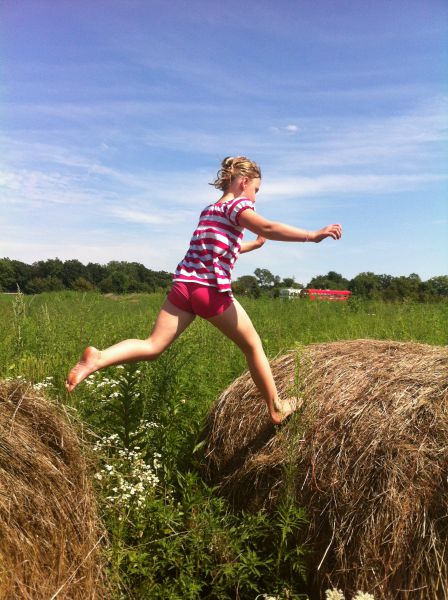 Our trip to the field, didn't end without some hay bale jumping. A favorite thing to do!
And, some chicken catching! My boys favorite thing to do!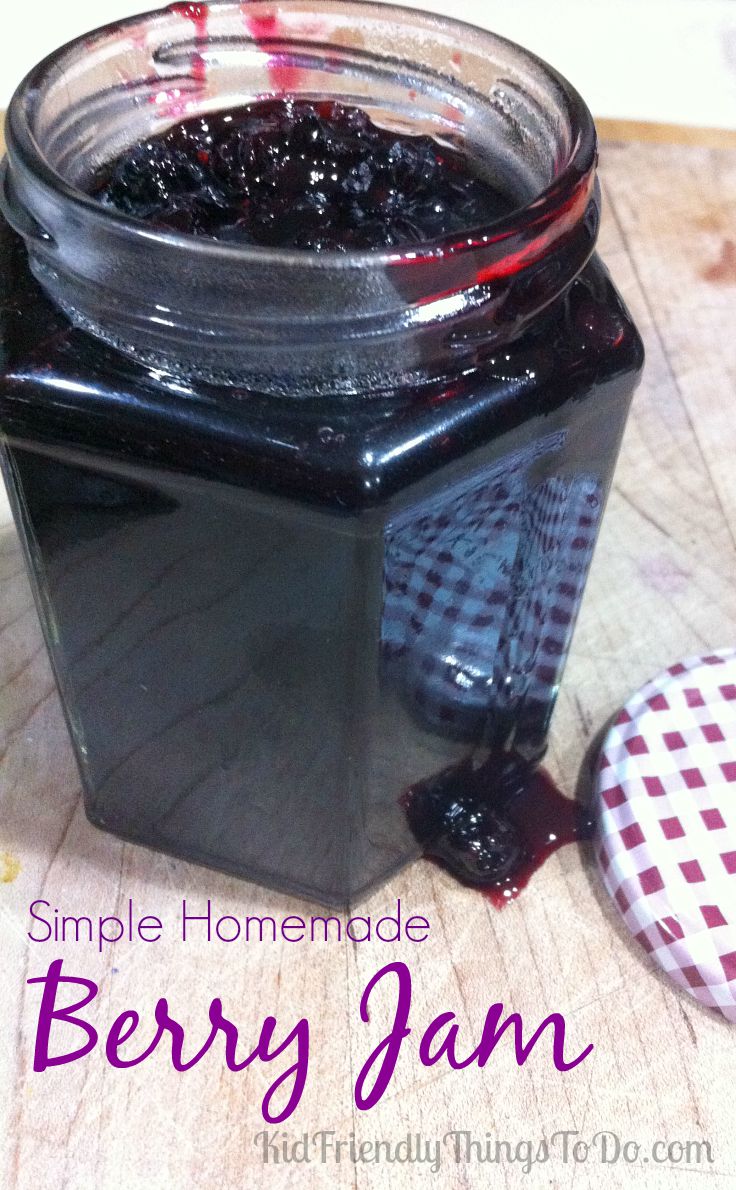 Back home, I made the easiest darn sauce from our berries. I've tried the sauce on ice cream,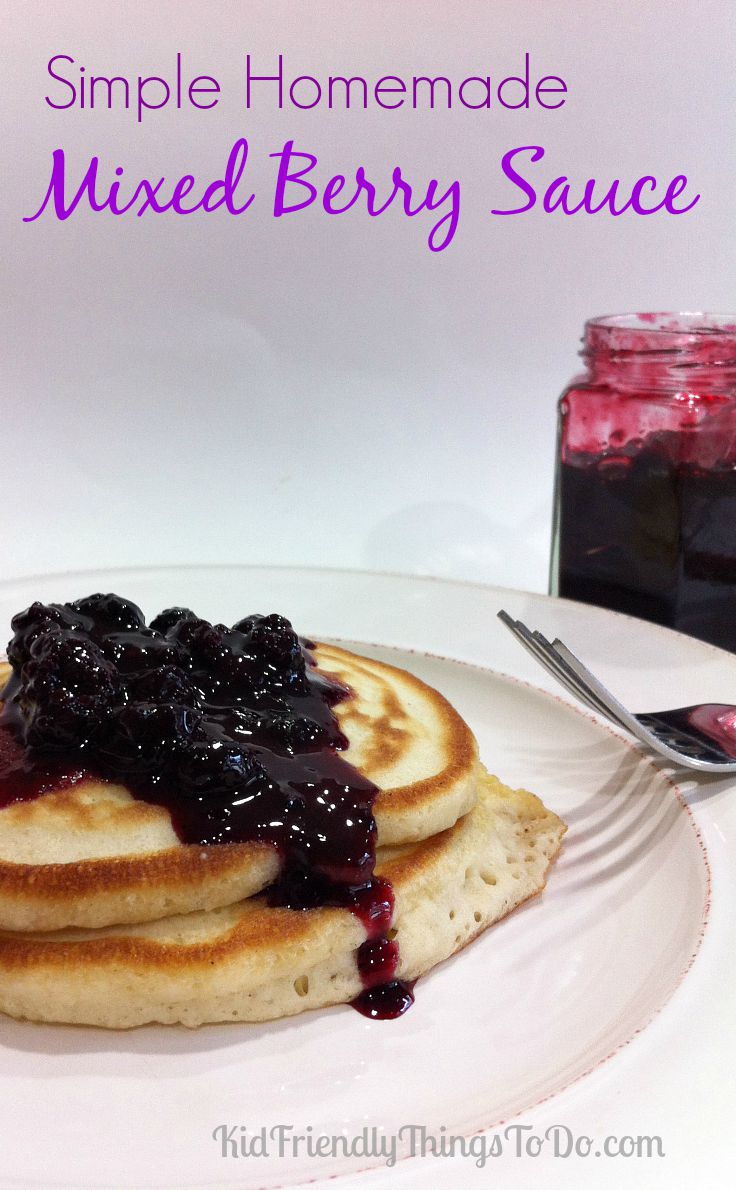 and pancakes! Biscuits are my next food to smother! I can't wait to try that. Mmm…Mmm…
Here's some equipment you might need or even want for this recipe:
[box] [/box]
And, here's your handy, dandy printable!
Homemade Berry Sauce
Delicious and Simple Berry Jam
1/2 cup

sugar

2 tsp

. cornstarch
dash of salt

1/2 cup

of water

2 cups

of berries

1 Tbsp

. lemon juice (optional)
Instructions
Mix the first 3 ingredients together in a medium sauce pan
Add the water, and stir
Set the heat on high to boil, and then turn down to simmer
Simmer for about 5 minutes
Let it cool a little, and transfer the sauce into a jar!
That's it!
Don't leave with getting social with me! I can't wait to see you, there! [box]




[/box]
Wait! Don't leave me yet. Get your daily dose of me, delivered right to your inbox! Something you've always dreamed of, right?!
[box] [/box]
Thanks for stopping by! I'll see you, soon!
~Melissa – KidFriendlyThingsToDo.com