This is the most delicious Hot Chocolate Sauce Recipe – that's ready in minutes! Perfect for ice cream sundaes and drizzling over desserts. Easy to make ahead and keep for those ice-cream emergencies. Come on in and I'll share my recipe with you…
Yummy, warm, comforting, smooth, and delicious are all words I would used to describe this Chocolate Sauce.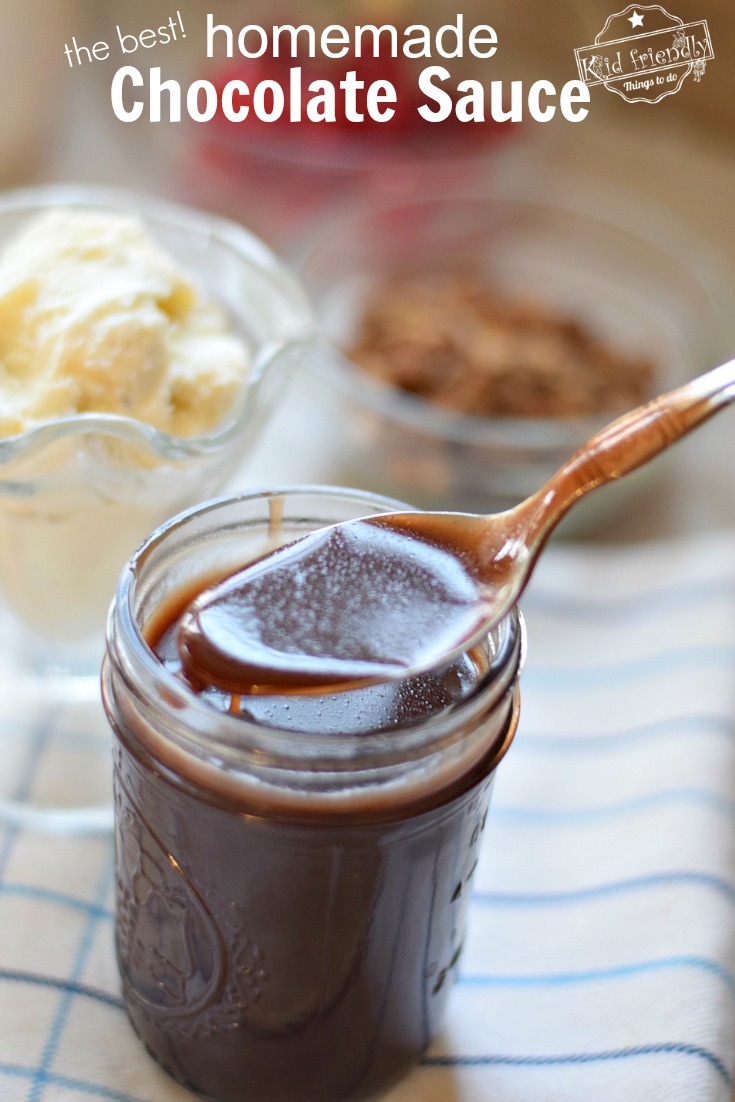 This recipe was passed along to me by my mom.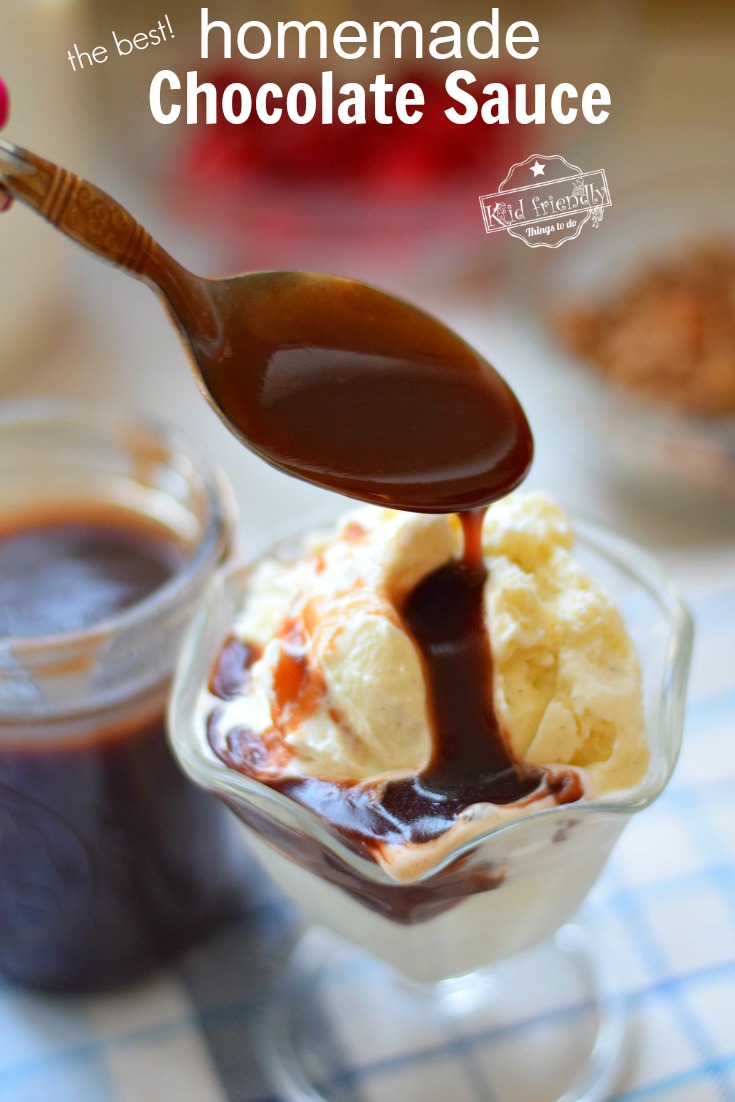 I honestly don't remember using store bought fudge sauce – ever!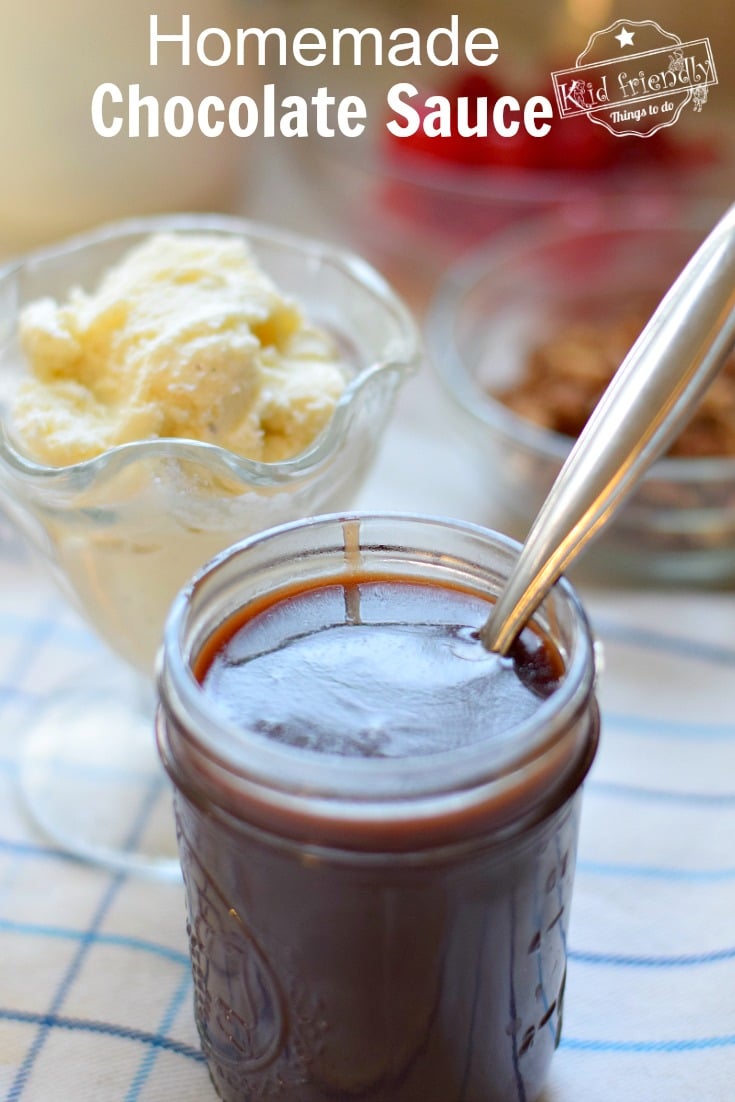 After you see how easy this recipe is to make, you'll understand why.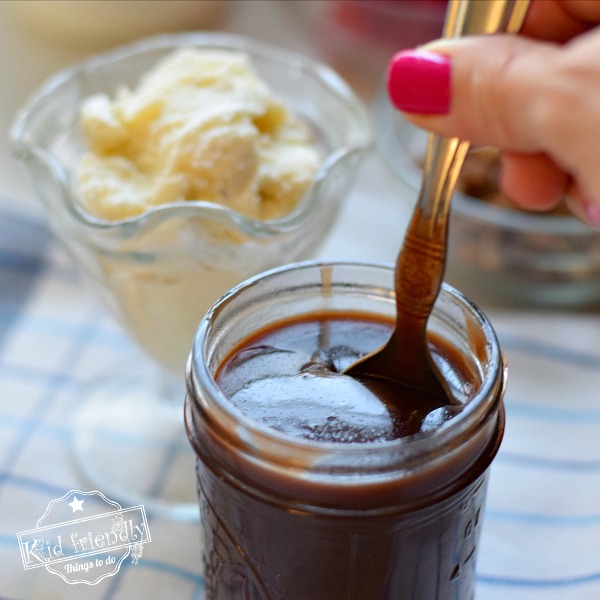 How long will homemade chocolate sauce last?
homemade chocolate sauce can be stored in an airtight container or jar and in the refrigerator for 2 weeks.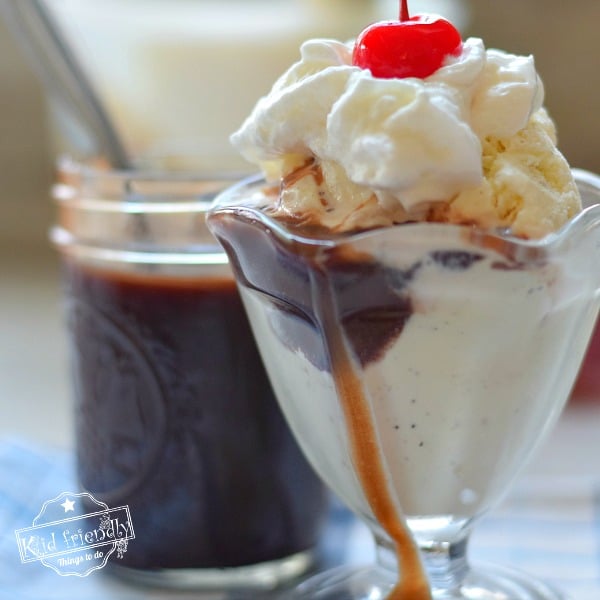 Can you reheat chocolate sauce?
To reheat the chocolate sauce pour some in a saucepan and reheat until it is warmed through – for a couple of minutes. You can also microwave it for about 15 seconds.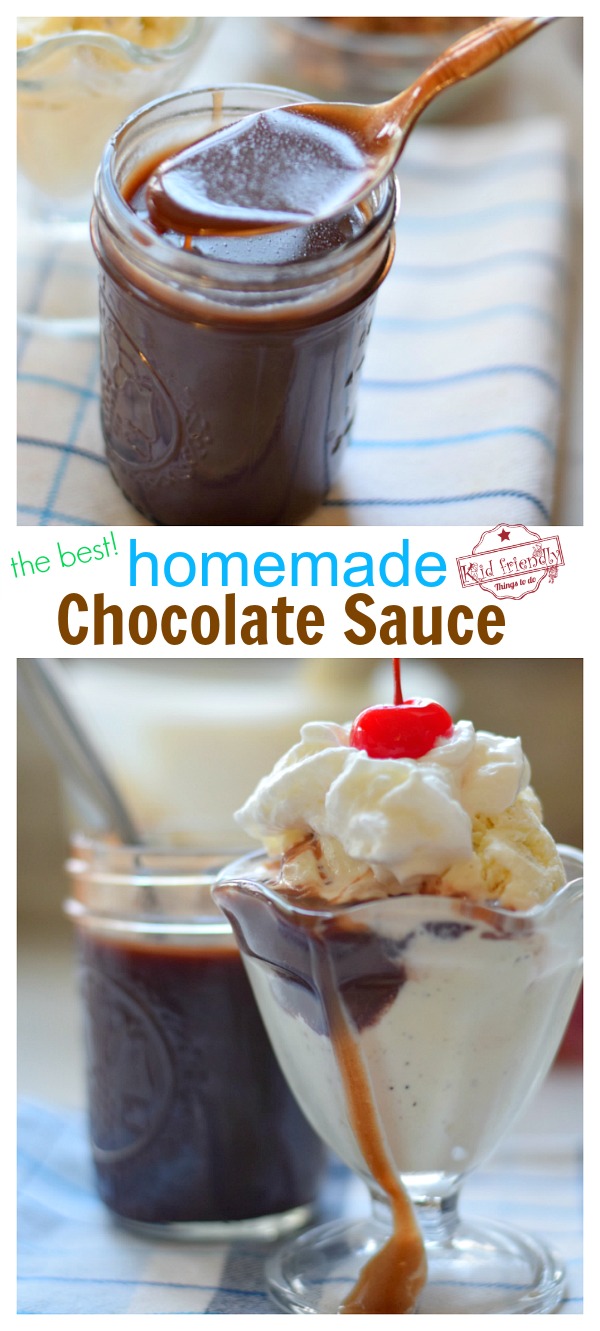 How do you make Homemade Chocolate Sauce?
Melt butter in sauce pan
Add sugar, cocoa powder, cornstarch, water, and vanilla
Cook while stirring often over medium-high heat
The Sauce will thicken up while cooking – It should only take a couple of minutes to thicken
Remove from heat
Serve warm over ice cream, with fruit or your favorite desserts
Here's the printable recipe for this Chocolate Sauce:
Print
Homemade Chocolate Sauce Recipe {for Ice Cream) – Kid Friendly Things To Do
Delicious homemade chocolate sauce that's ready in minutes
2 Tbsp. of unsalted butter
1 cup of sugar
2 Tbsp. cornstarch
2 Tbsp. cocoa powder
1/2 tsp. vanilla
1 and 1/4 cups of water
Instructions
Melt your butter in a saucepan (medium heat)
Add everything else
Stir with a whisk until smooth -stirring often, while it thickens (for a few minutes)
Pour over your favorite ice cream
Notes
Suggested Toppings:
Nuts
whipped topping
maraschino cherries
crushed Oreos
sprinkles
M&Ms
*The sauce will not be as thick as fudge would be. It will thicken, but you should be able to easily pour it. The sauce will continue to thicken as it cools
Storing:
Store in an airtight container in the refrigerator for up to 2 weeks
~Melissa
KidFriendlyThingsToDo.Com