It's a giveaway from IntelliGlass for your phone or tablet. Chances are some of you received a new electronic device for the holidays. Even if you didn't get a new one, you might just have one that needs a little extra protection. Let IntelliGLASS help you out with that.
In the spirit of a full disclosure, This is a sponsored post. In order to post an honest review of the product, I did receive an IntelliGlass screen protector for free. Don't worry, you're in good hands. I won't recommend products that I wouldn't use myself! Thank you for your continued support.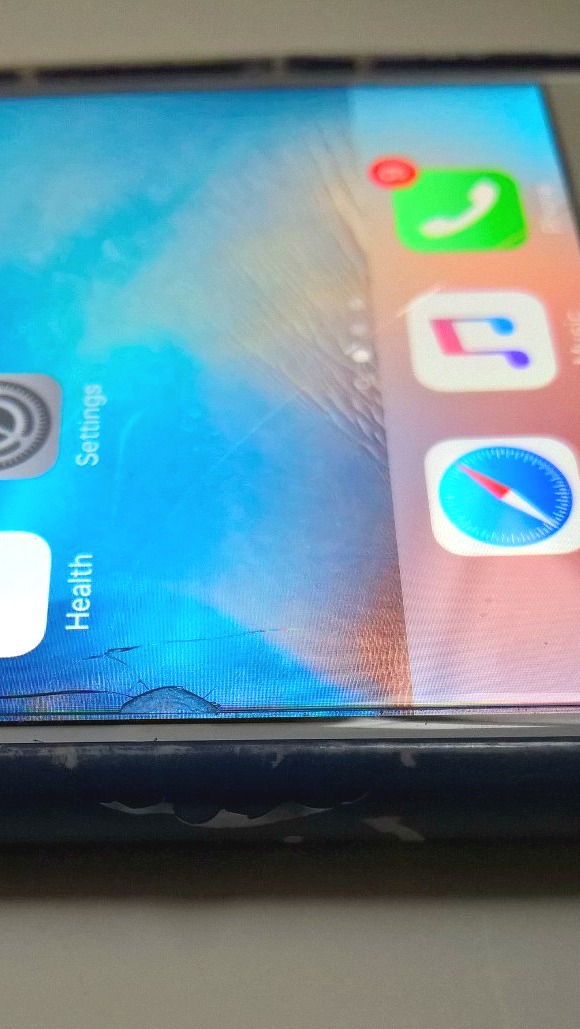 This is my camera for the blog. I don't have a fancy camera for my food and craft photography. When I first started I had a little camera that my fourth, who I have nicknamed "Wreck It Ralph" broke almost immediately. It wasn't easy to focus with the lens hanging off. I did that for at least 6 months! Then I finally upgraded to an iphone 4, that I protected, against all odds. It made a huge difference in my photography! Then, yay…a couple of months ago I upgraded to an iphone 6s. Another huge difference! Now, my number one priority with my new phone is protection against "Wreck It Ralph" and the rest of the family (including myself).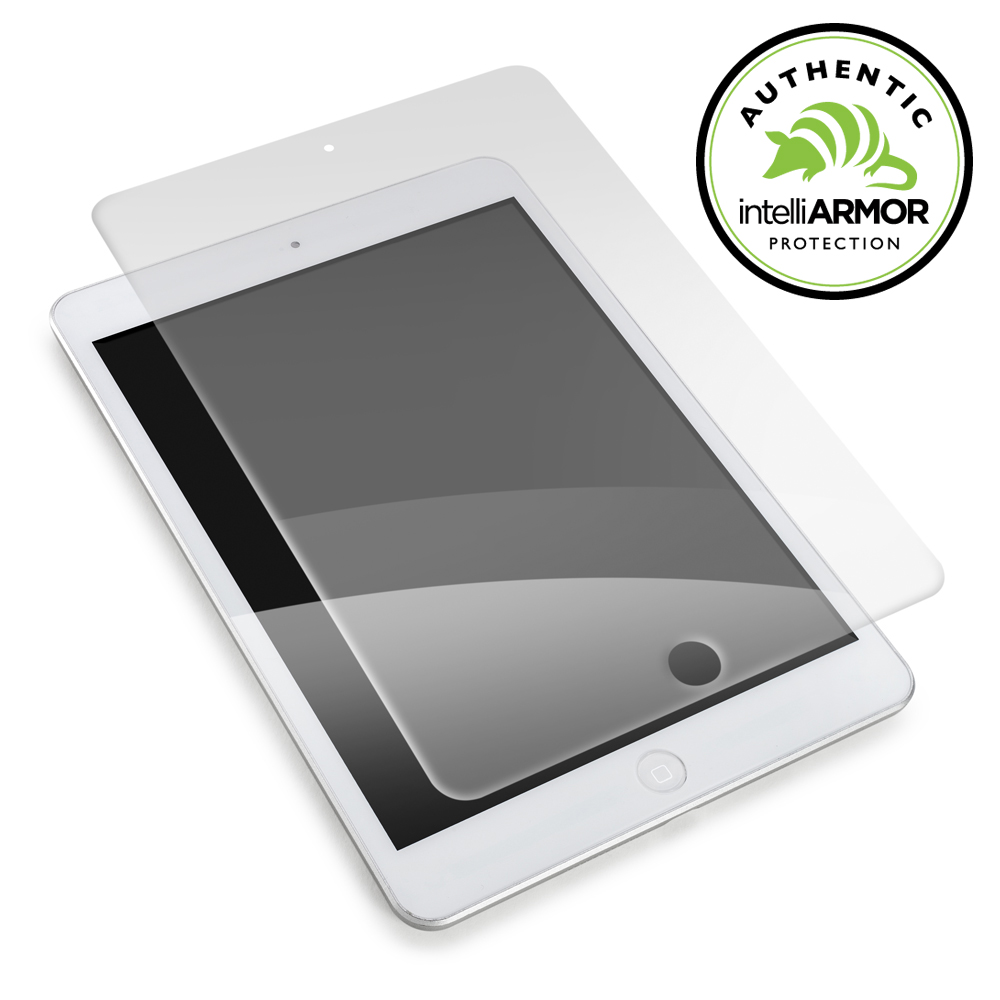 I was so excited to see my new IntelliGlassPro in my mailbox! As you can see from my iphone picture above, the screen protector I bought at the store is already cracking. It couldn't be better timing! This isn't just any ole' screen protector, either! With better than steel scratch protection along with resistance to oils and smudges, this screen protector is a great idea for any device that needs a little extra armor.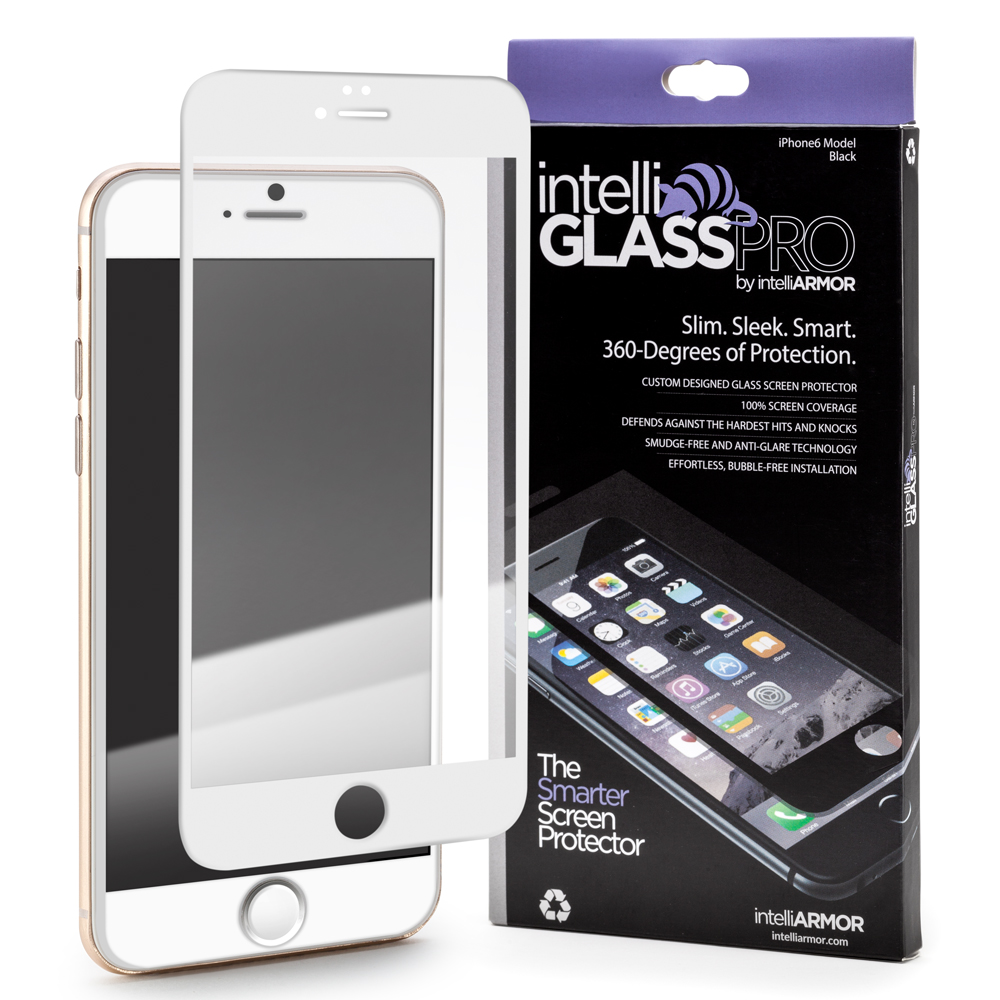 With such a sleek design, it fits seamlessly. On ItelliARMOR's website, there were several screen protectors to choose from. They are also available for several types of electronic devices. To find out if they have one available your device, just click here. I went with the Iphone 6s with a white frame. I love it. Unlike my previous screen protector, it fit perfectly on my phone and covered the entire front from edge to edge. It went on so easily and it is working like a charm. I'm able to do all of my texting and touch screen work (like checking on Pinterest 😉 ) just like I was before the screen protector. I'm so thankful to have a product that guarantees it will last the life of my device! If any family can test that guarantee, it's us! IntellARMOR is so sure that you'll love this product that they are offering a 20% discount for your family and friends. Just use this code: INTELLI20 with this link to www.inelliarmor.com
Of course there is the matter of the contest, right?! Right! Enter to win a free #intelliGLASS screen protector for your own device. Only screen protectors available on www.IntelliARMOR.com are eligible to be given away. If you want to see if IntelliAROMOR has a protector for your device before you enter, then check out the available screen protectors by clicking the link above.
Enter the contest below…Good Luck
[box] a Rafflecopter giveaway[/box]
Disclosure:
Prize is fulfilled by IntelliARMOR and not by this blog. Only screen protectors available on www.IntelliARMOR.com are eligible to be given away. Contest is open to anyone +18 in the contiguous United States. The contest ends January 10, 2016 at 11:59 p.m.
~Melissa – KidFriendlyThingsToDo.com