Get out the spray paint, and create this cute and simple Patriotic Clothespin Wreath. It's so easy to make. The kids could easily design their own in a flash. You know how much I love cute, fun and simple. This Clothespin Wreath is that plus a beautiful decoration for all summer long.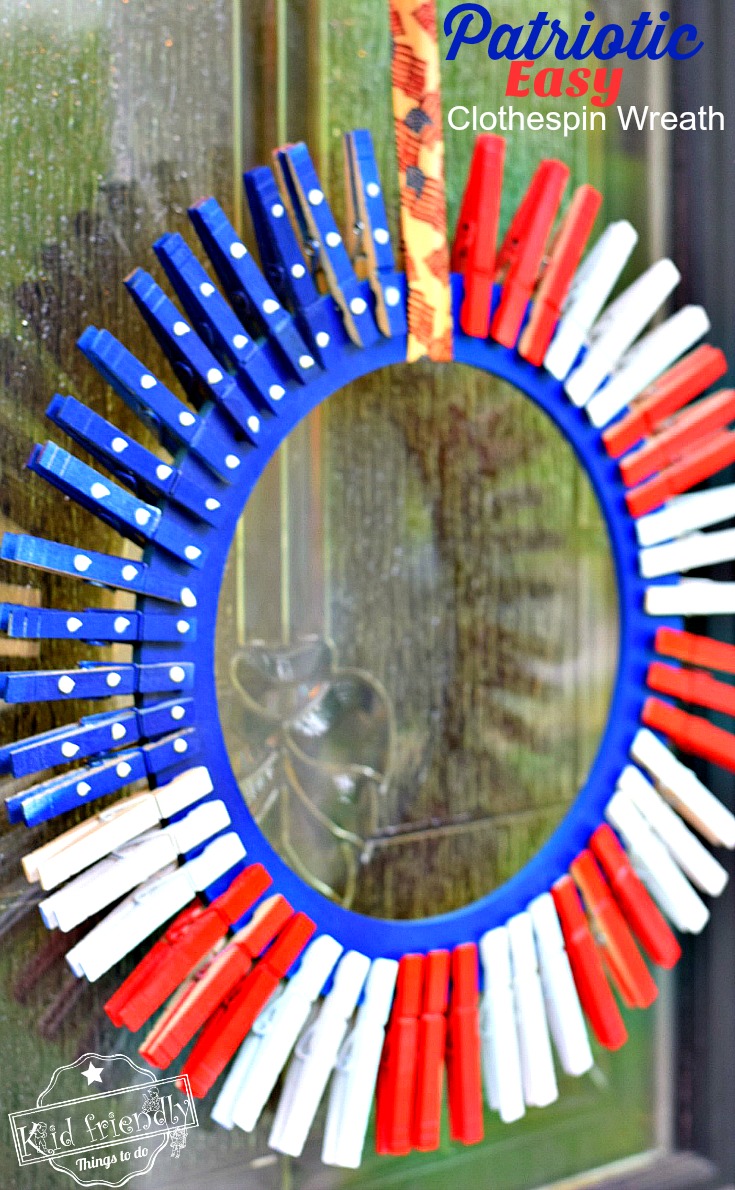 Here's What We Used To Make These Wreaths!:
50 clothespins
12 in. wooden craft ring
Spray Paint – Red, White & Blue
white puffy paint
Material to match our theme, cut into a 1 and 1/2 in. by 3 ft. piece strip
Now: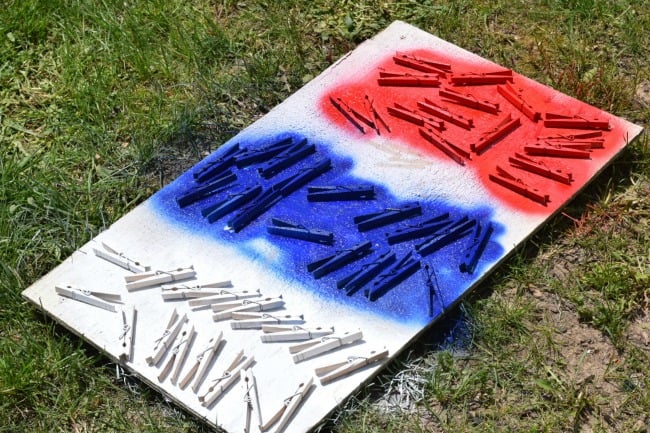 Spread a tarp or whatever you can find out to catch the extra paint
Set your clothespins out and paint 18 white, 18 red and the rest blue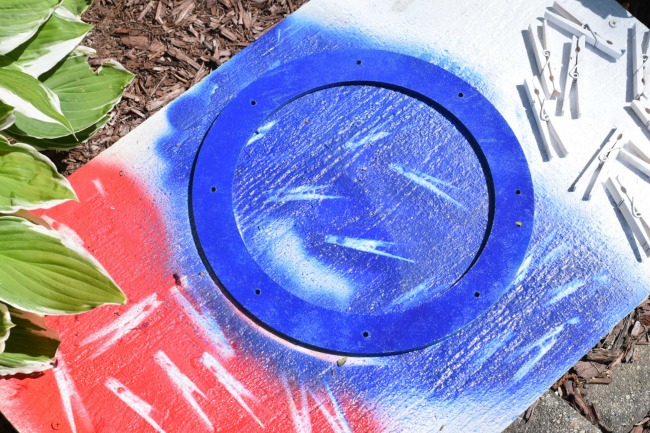 Don't forget the craft ring. I painted ours blue, but you can choose any of three colors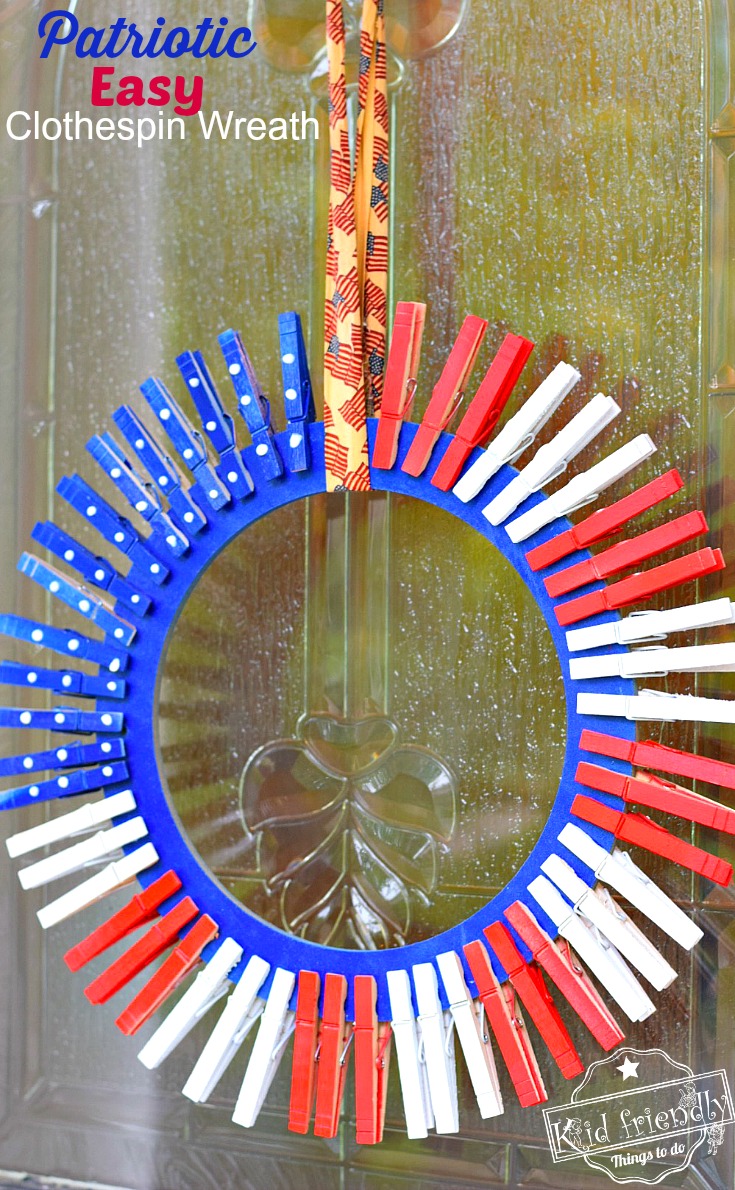 Now add your material strip to hang the wreath by and arrange the clothespins however you would like
I did a pattern of 3 red, 3 blue until they were gone and filled the rest in with blue in the upper left side
The blue ones I added white dots to represent stars and enhance the overall cuteness of this simple wreath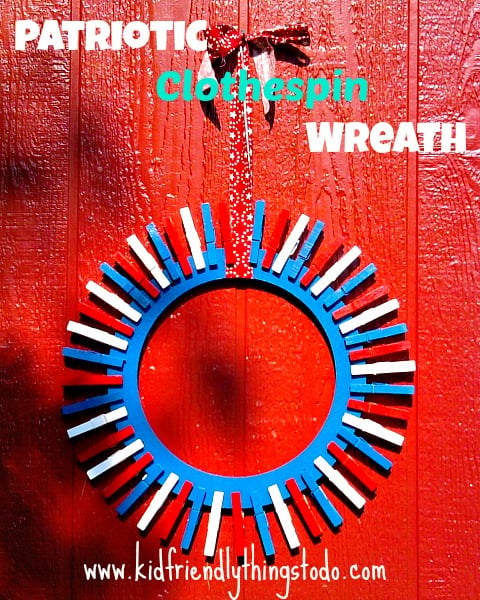 Here's another simple design that the kids created.
Happy Summer!

~Melissa – KidFriendlyThingsToDo.Com