Angel Food Cake Patriotic Fruit Kabobs
Posted by Melissa in Fourth of July, Fun Food Crafts, Game Ideas, Holiday Fun Foods, Memorial Day, Patriotic | 0 comments
So simple to do, and so much fun! Just get yourself a loaf of Angel Food Cake, a star cookie cutter, and some red, and blue fruit!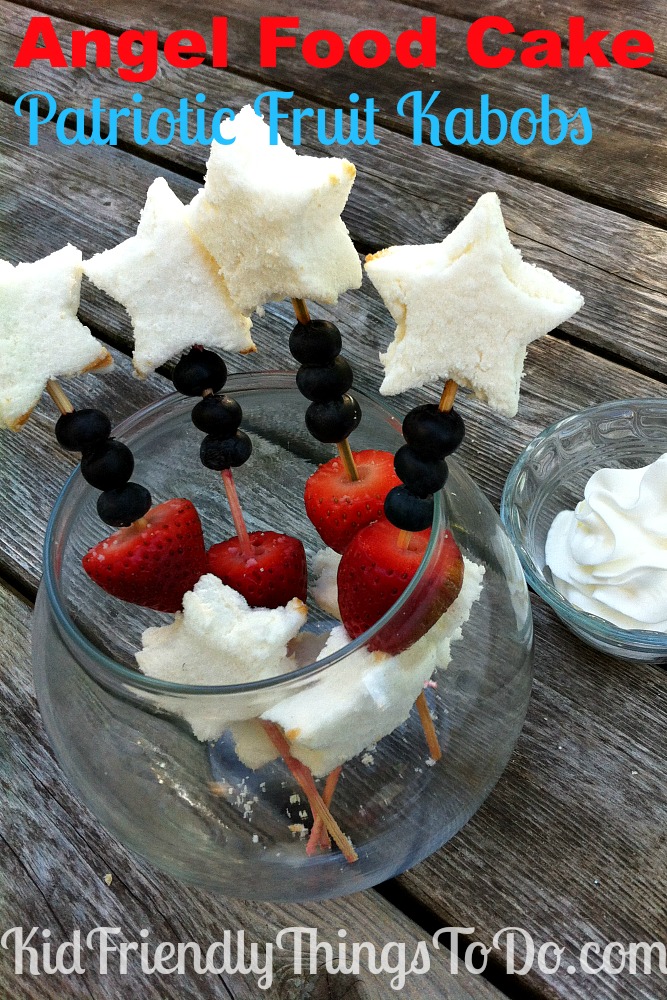 I played around with the kabobs a little bit. I originally had the strawberries on the bottom, but after a while, they slide off, and ended up in the bottom of my bowl.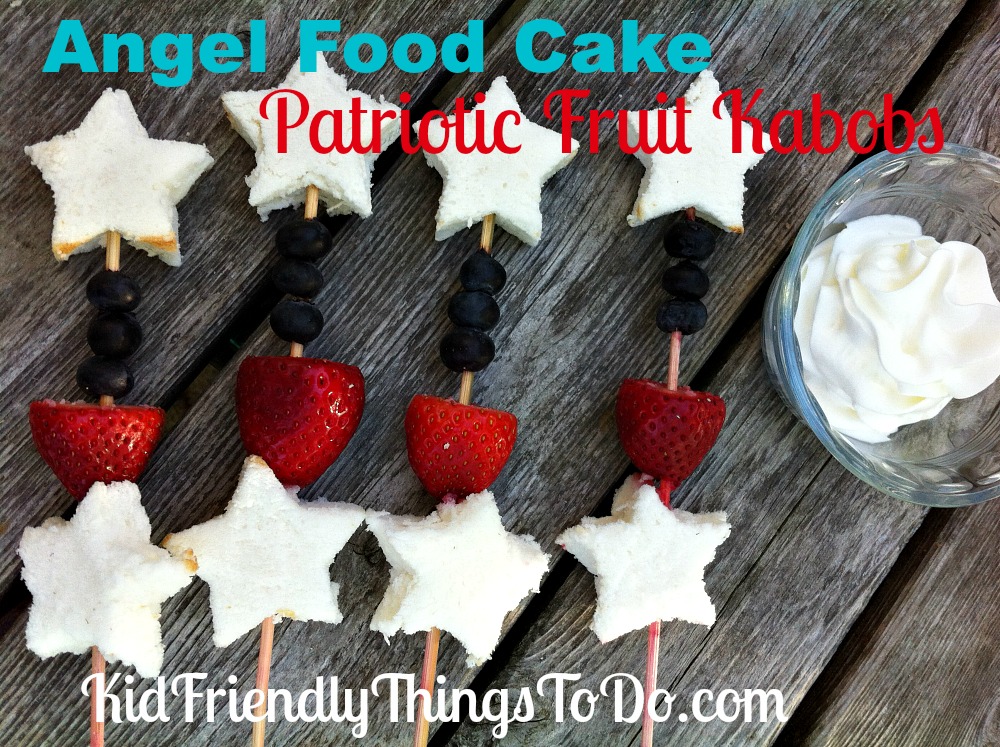 It's much better if you add a piece of cake at the bottom as a stopper! 🙂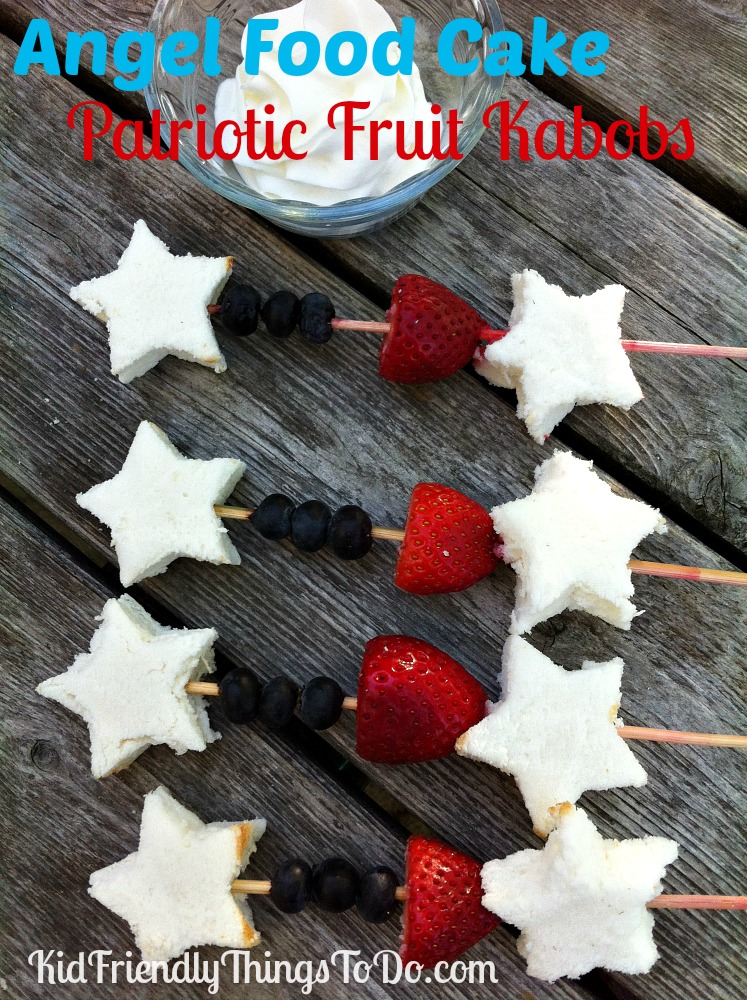 The kids had so much fun cutting stars out of Angel Food Cake slices, and helping with the rest of the kabobs (especially the eating part!).
*Don't forget the side of whipped cream topping, such as Reddi-Wip. Happy Memorial Day Weekend everyone! 🙂
If you enjoyed this fun food post – Angel Food Cake Patriotic Fruit Kabobs – then follow along with me while I post Free recipes, DIY, crafts, party ideas, fun foods, and so much more!