Try this Cherry Vanilla Milkshake Recipe for a delicious and refreshing summer treat. Maraschino cherries give this cherry vanilla milkshake a colorful contrast that's as fun to look at as it is to eat. Come on in and I'll share this fun and yummy recipe with you all…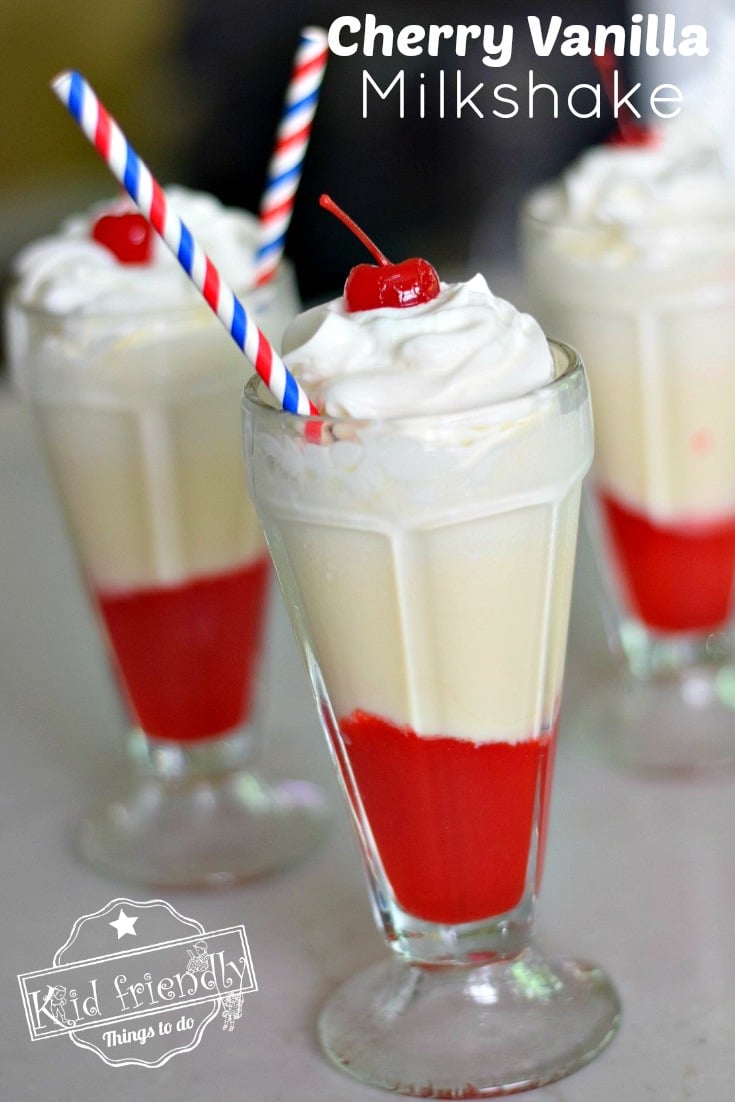 It's as pretty as it tastes, too. Make a dramatic layer by tilting the glass while pouring in the vanilla half of the milkshake.
Here's a quick video tutorial showing you just how quick and simple this fun Cherry Vanilla Milkshake is to make.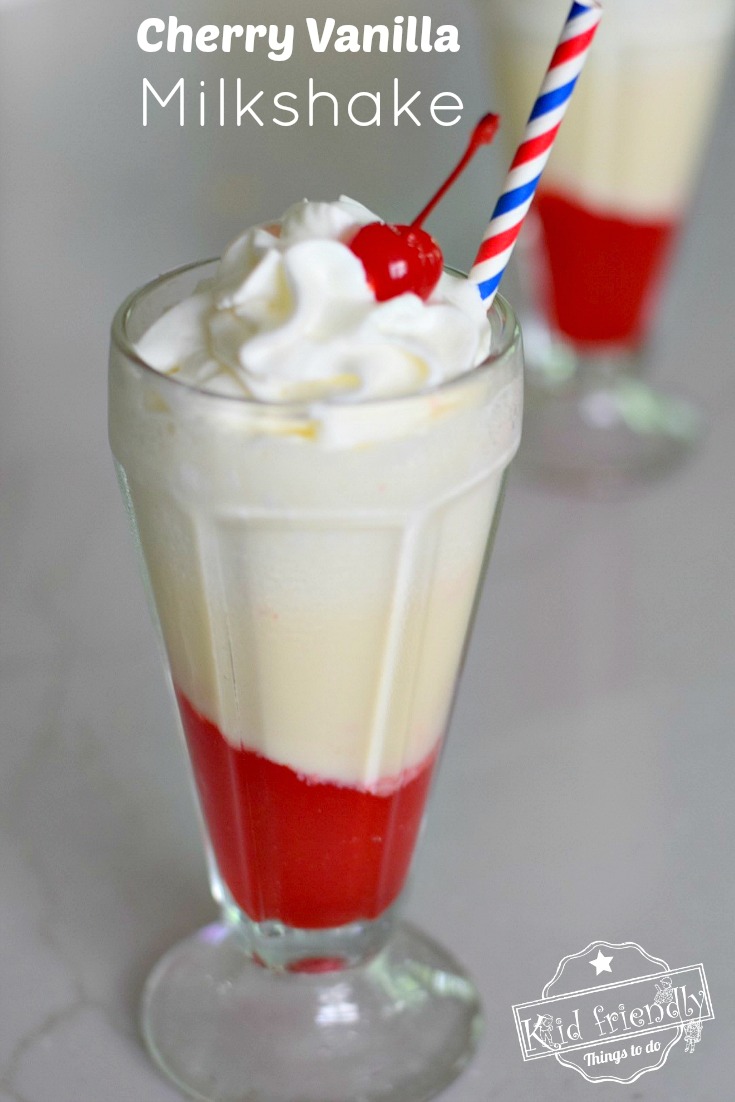 Here's a printable of the recipe – step by step pictures and instructions are below…
Cherry Vanilla Milkshake
Here's What You'll Need to make this Cherry Vanilla Milkshake Recipe
This should be enough to make 4 milkshakes

1

jar of maraschino cherries – without stems – 6 oz. – do not drain

1

jar of maraschino cherries – WITH stems – for garnish

2 cups

vanilla ice cream

1 cup

of ice

7 oz

. of fluff

1 cup

milk
Instructions
Blend the  jar of maraschino cherries without the stems, until it puree's
Dividing the cherry puree' evenly among the serving glasses, pour into the bottom of glasses
**If you want to make the vanilla and red contrast – I suggest cleaning the cherry juice out of the blender.
Pour the rest of the ingredients into the blender and blend until smooth
Aiming for a side of the glass, away from the cherry puree, tilt the glass at a slight angle. Pour the vanilla onto the clean glass surface and let it fill in the empty space.
*You should get a division of the cherry and vanilla, showing a slanted line where they come together
Garnish with whipped cream and a cherry with stem
Here's What You'll Need to make this Cherry Vanilla Milkshake Recipe:
This should be enough to make 4 milkshakes
1 jar of maraschino cherries – without stems – 6 oz. – do not drain
1 jar of maraschino cherries – WITH stems – for garnish
2 cups vanilla ice cream
1 cup of ice
7 oz. of fluff
1 cup milk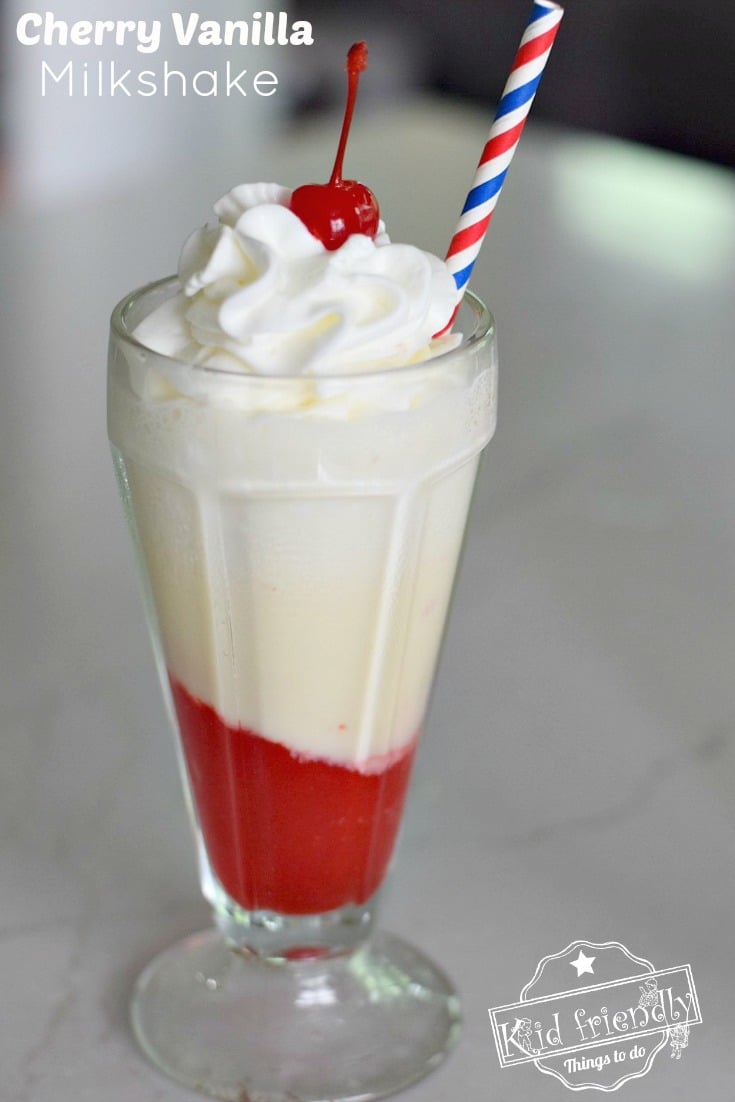 Now, Here's What You'll Need To Do: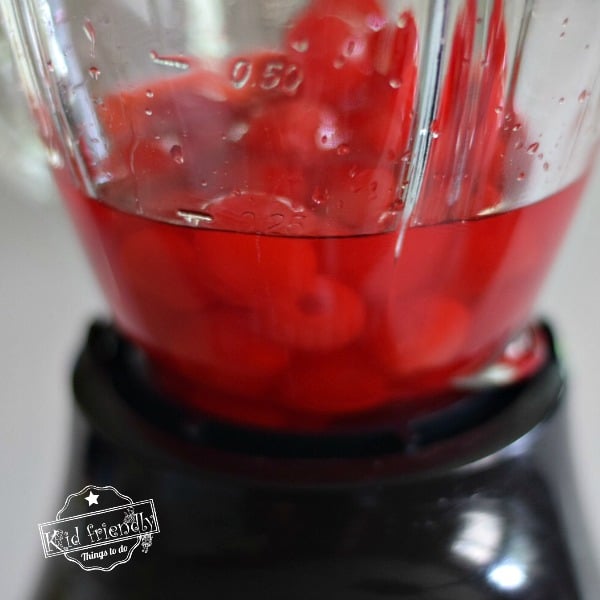 Blend the jar of maraschino cherries without the stems, until it puree's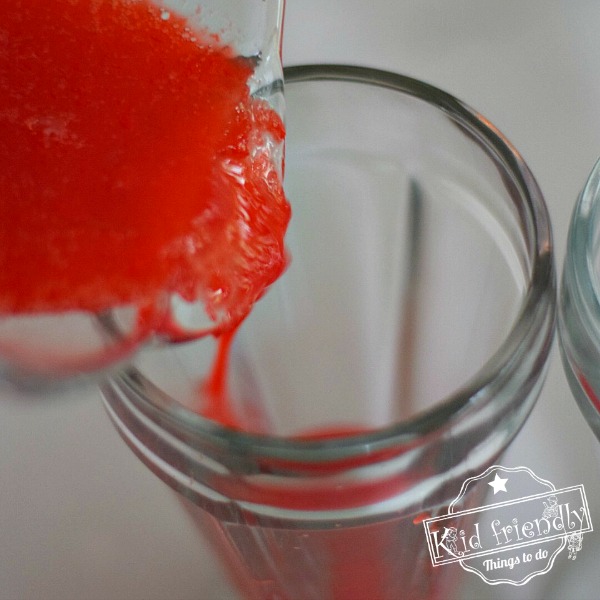 Dividing the cherry puree' evenly among the serving glasses, pour into the bottom of glasses
**If you want to make the white and red contrast – I suggest cleaning the cherry juice out of the blender. Otherwise, you'll get a pink and red milkshake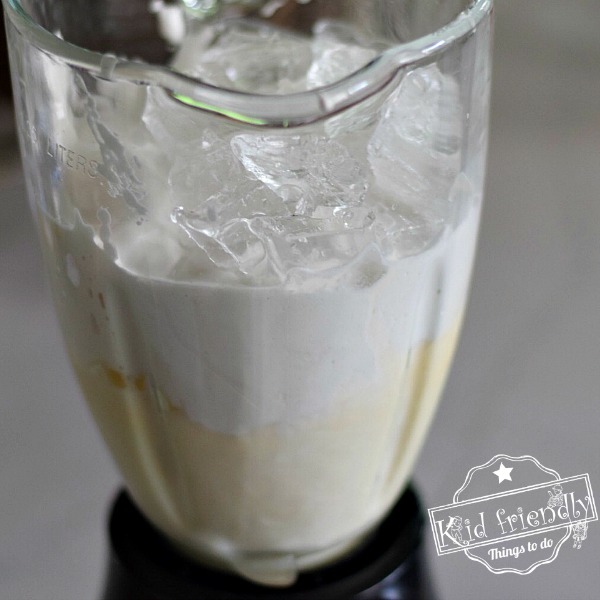 Pour the rest of the ingredients into the blender and blend until smooth
Aiming for a side of the glass, away from the cherry puree, tilt the glass at a slight angle. Pour the vanilla onto the clean glass surface and let it fill in the empty space. You should get a cool division of the cherry and vanilla, showing a slanted line where they come together
Garnish with whipped cream and a cherry with stem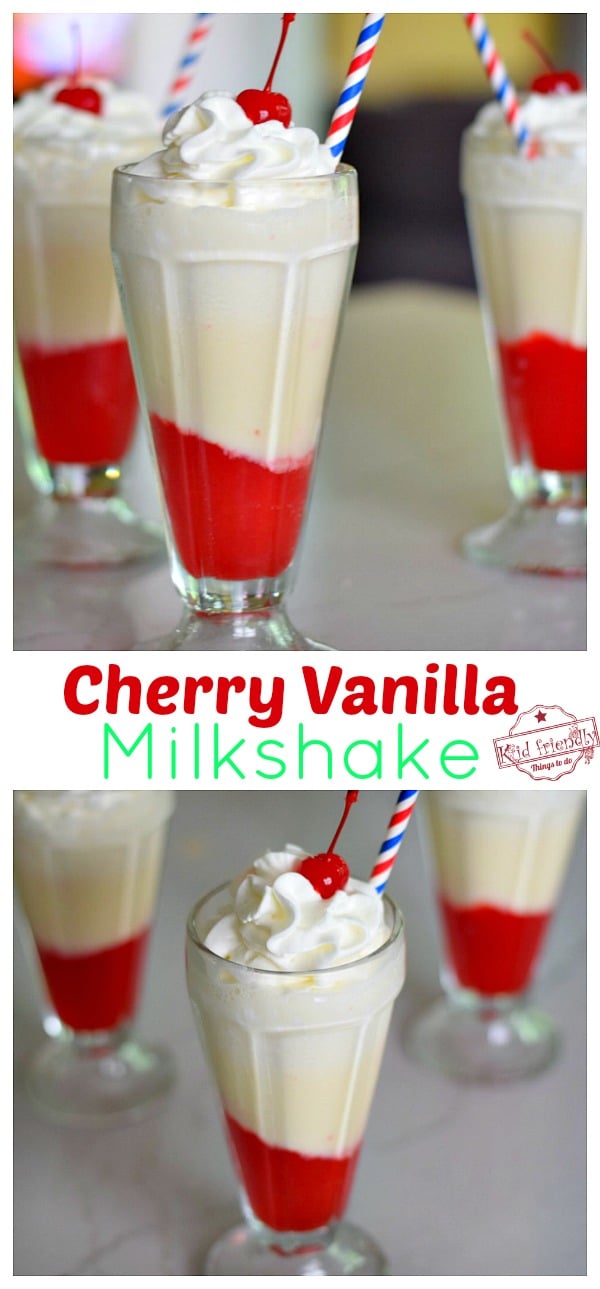 If you add a blue and white straw, this makes a great patriotic drink
~Melissa – KidFriendlyThingsToDo.Com