Cornbread and Ground Beef Mexican Casserole Recipe

Posted by Melissa in Cinco De Mayo, Easy Family Recipes, Meats | 18 comments
Here's an oldie but a goodie that I pulled out of the archives and made last night. I knew the old pictures were pretty awful, and definitely wouldn't entice anyone to try it out. I think this time around, the pictures at least do the yumminess of this easy dinner some justice. I hope you'll give this delicious and easy Cornbread and Ground Beef Mexican Casserole Recipe a try. You definitely won't regret it. Come on in, and I'll share the recipe with ya'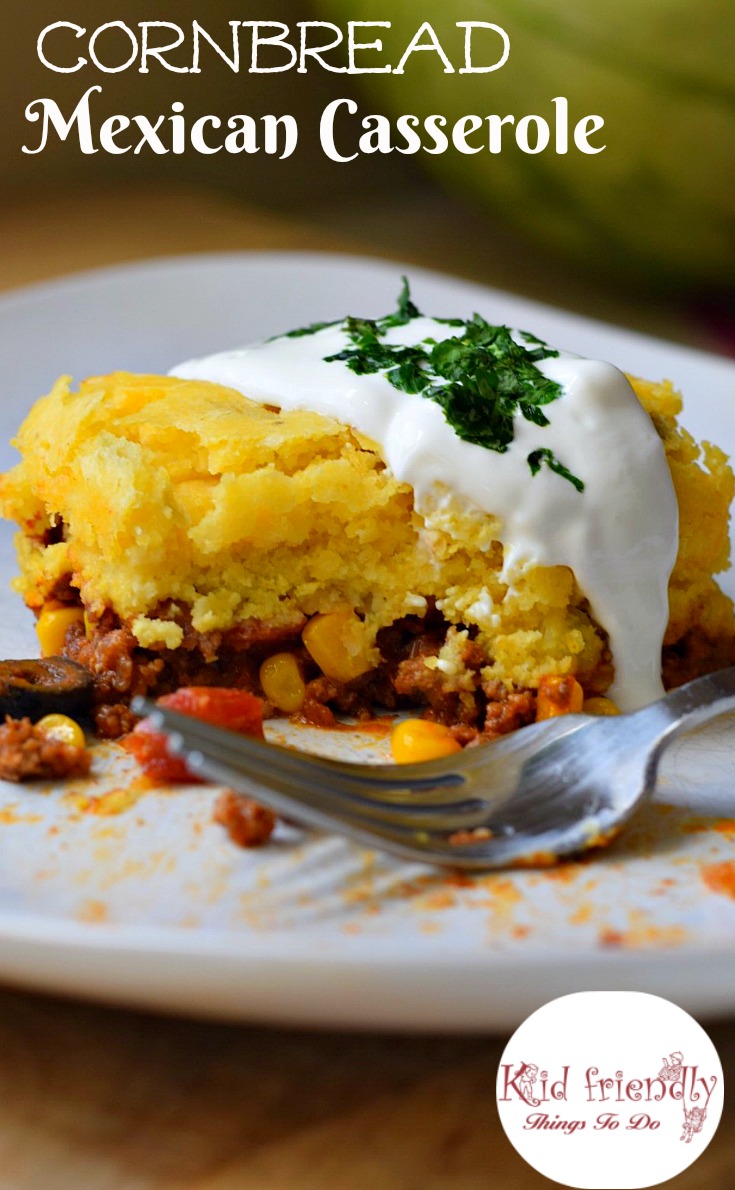 This is just as yummy, if not better the next day! Did I forget to mention that the cornbread has green chiles and cheese mixed in? Seriously…It's so darn goo-ood.
Here's a quick video to get you started on this Easy to Make Mexican Cornbread Casserole.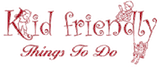 MY LATEST VIDEOS

Wait no further…Here's the recipe for you: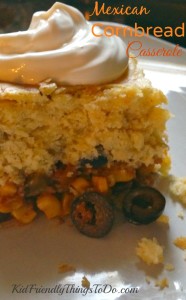 Mexican Cornbread Casserole
2016-01-20 12:35:43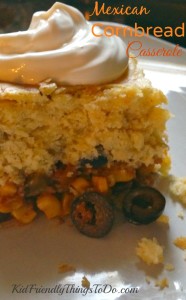 Delicious family meal
The Bottom Portion - The Meat Portion
1 pound of ground beef - I like to get sirloin
1 medium sweet onion - chopped
3/4 cup of chunky salsa
1 package of taco seasoning mix
3/4 cup of water
1 can of sweet corn drained
1 small can of sliced olives - drained
The Cornbread Portion
1 cup of yellow corn meal
1 cup of flour
1/4 cup of sugar
3 tsp. of baking powder
1 tsp. of salt
1/4 cup of oil
1 cup of milk
1 egg
1 cup of shredded Mexican Style shredded cheese
1 (4 0z.) can of diced green chiles, drained
Instructions
Preheat oven to 350 degrees
Spray a square 10x10 inch casserole dish with cooking oil
In a large skillet, brown the ground beef with the chopped onions
If needed - drain any grease. If you used sirloin, you probably won't have any to drain
Stir in the salsa, taco seasoning and water
Cook until thick - just a few minutes
Add the drained corn and drained sliced olives - stir in
Pour the mixture into your casserole dish
In a large bowl, mix the cornmeal, flour, sugar, baking powder, and salt
In another bowl, mix the oil, milk and egg
Mix the wet and dry cornbread ingredients together
Add the cheese and chiles into the cornbread mixture and stir those in
Spread the cornmeal mixture over the meat mixture
Bake for about 35 minutes - check corn bread for doneness by inserting a toothpick in. If it comes out dry, you're good to go
Optional serving suggestions: sour cream and cilantro
Notes
I've gotten some comments that say using a larger pan works better for making sure the cornbread is cooked through. I adjusted the 8 inch square pan to a 10 inch, which is what I used the last time I made this. A 9x13 would also work well. Thank you for the feedback everyone. I hope you enjoy the recipe.
Adapted from Calvin Christian School Cookbook
Adapted from Calvin Christian School Cookbook
Kid Friendly Things to Do.com - Family Recipes, Crafts, Fun Food Crafts, and Game Ideas https://kidfriendlythingstodo.com/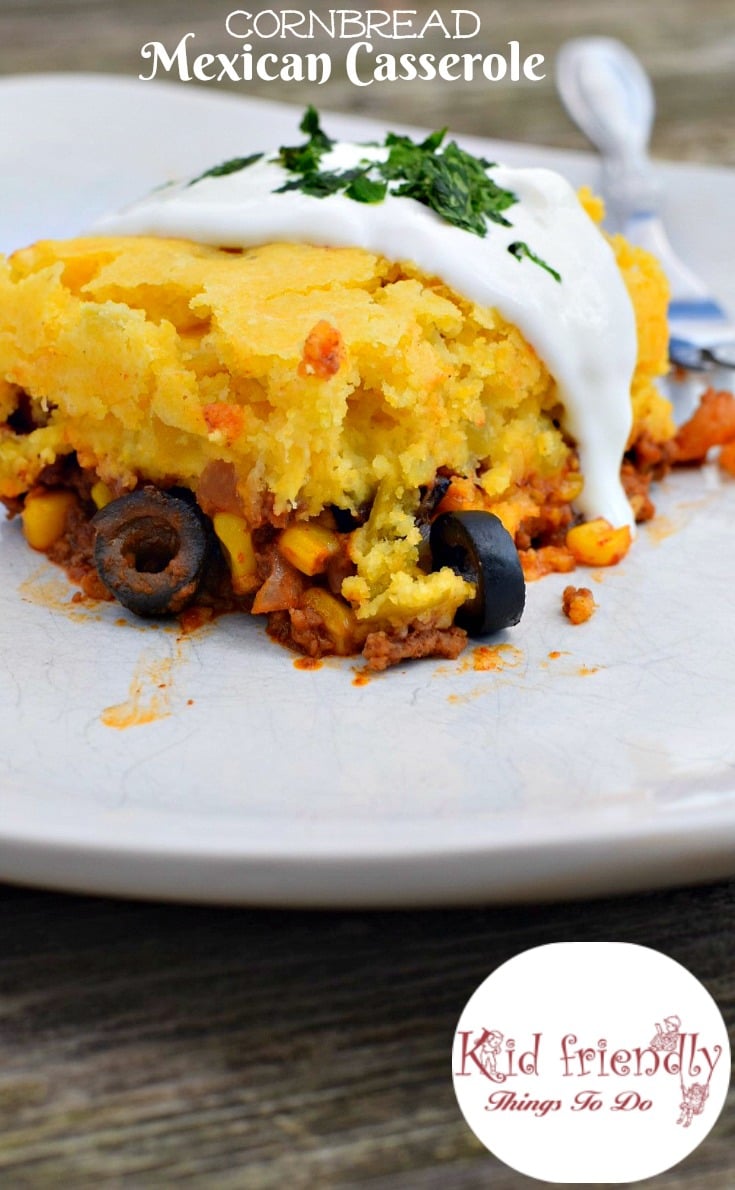 ~Melisssa – KidFriendlyThingsToDo.com
Adapted from Calvin Chritsian School Cookbook