My youngest daughter's Girl Scout Troop is earning a try it badge. So, I volunteered to go in and make a few holiday snacks with them. Trying to keep it simple for myself, and for the girls, I decided to make a Christmas tree made out of vegetables. I bought green peppers, celery, and broccoli, and ended up ditching all but the broccoli. I think it works!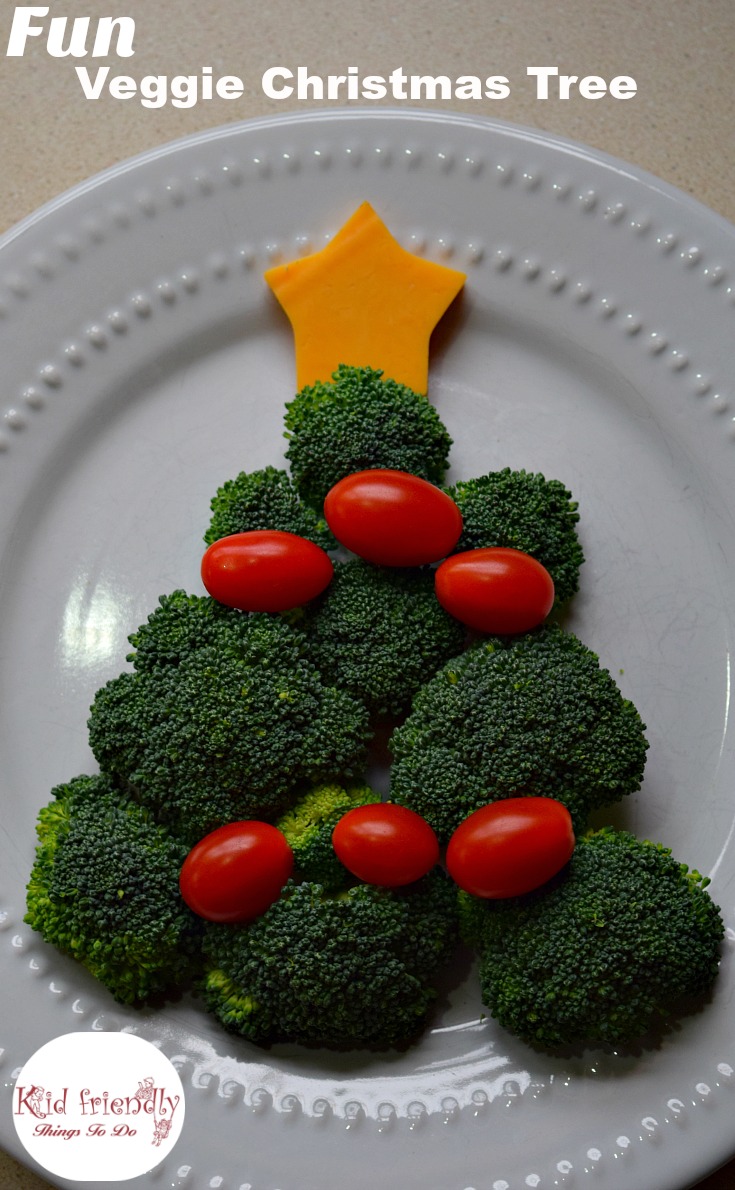 The idea here, is to let the kids design their own tree. Cut the star out in advance, but then just let them have at it! I passed out little bowls of ingredients to each little girl, and I gave them a plate as their canvas! You'd be surprised at how much fun the kids will have! It's an edible craft!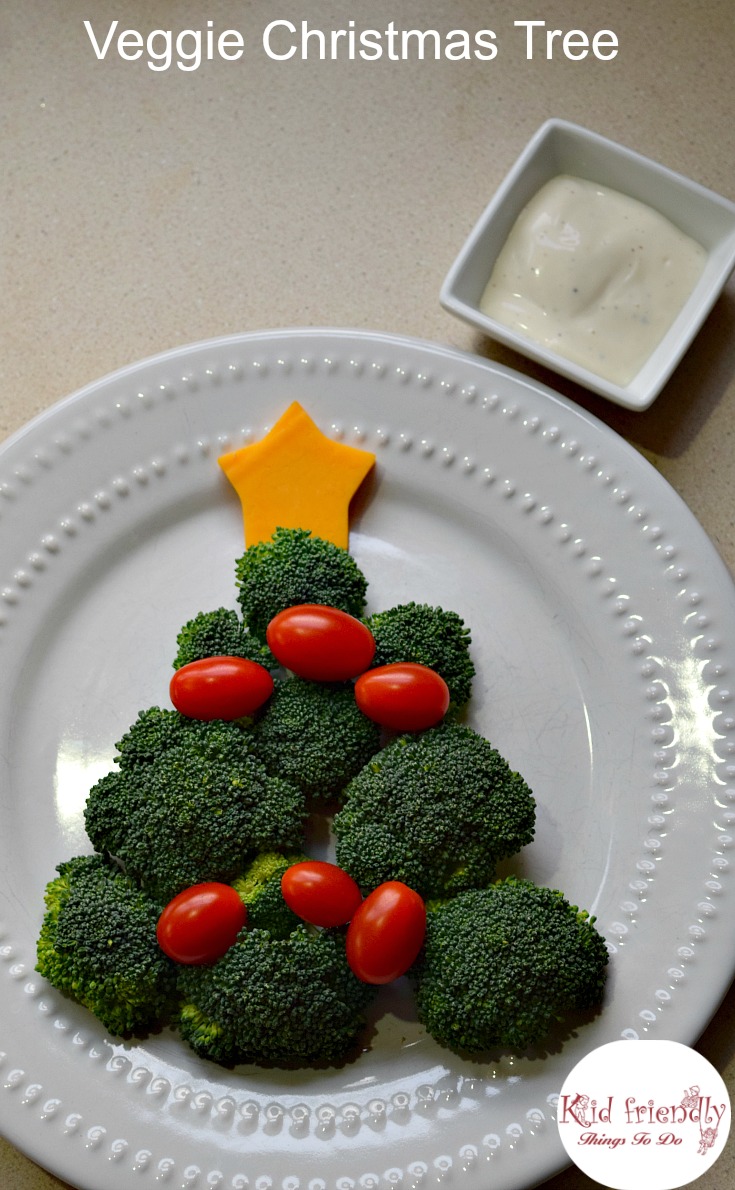 I placed 9-11 broccoli florets in a zip tight bag, along with 2 cherry tomatoes
The star was a slice of mild cheddar cheese that I cut out with a cookie cutter. I managed to get about 4 stars per slice
We basically made a row of 3 large florets on the bottom, another row of 3, a row of 2 on top of that, and then 1 on top
I also made a simple little dip with the girls out of sour cream and a dry Ranch Dressing Mix packet
And there you have it…A very simple, yet fun snack for the kids!
~Melissa – KidFriendlyThingsToDo.com