You all know that I love the "fun and done" simple stuff. Well, it doesn't much easier than These Chocolate Pretzel Rudolph Noses for a Fun Christmas Food Craft Treat. They are simple, yummy and fun to eat. Come on in and I'll share my "how to" on these Chocolate Pretzel Rudolph Noses…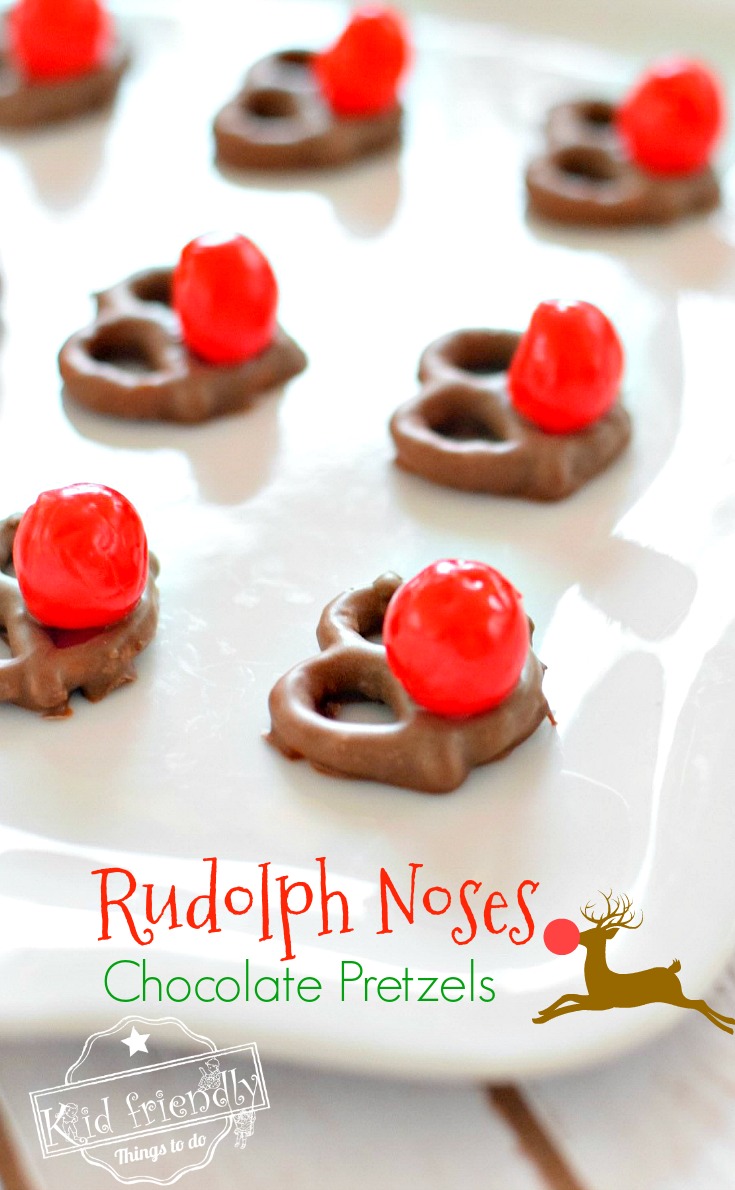 Who knew pretzels and a cherry could be so cute? They passed my ultimate test, too. The kids! They knew they were Rudolph noses and they devoured them on site.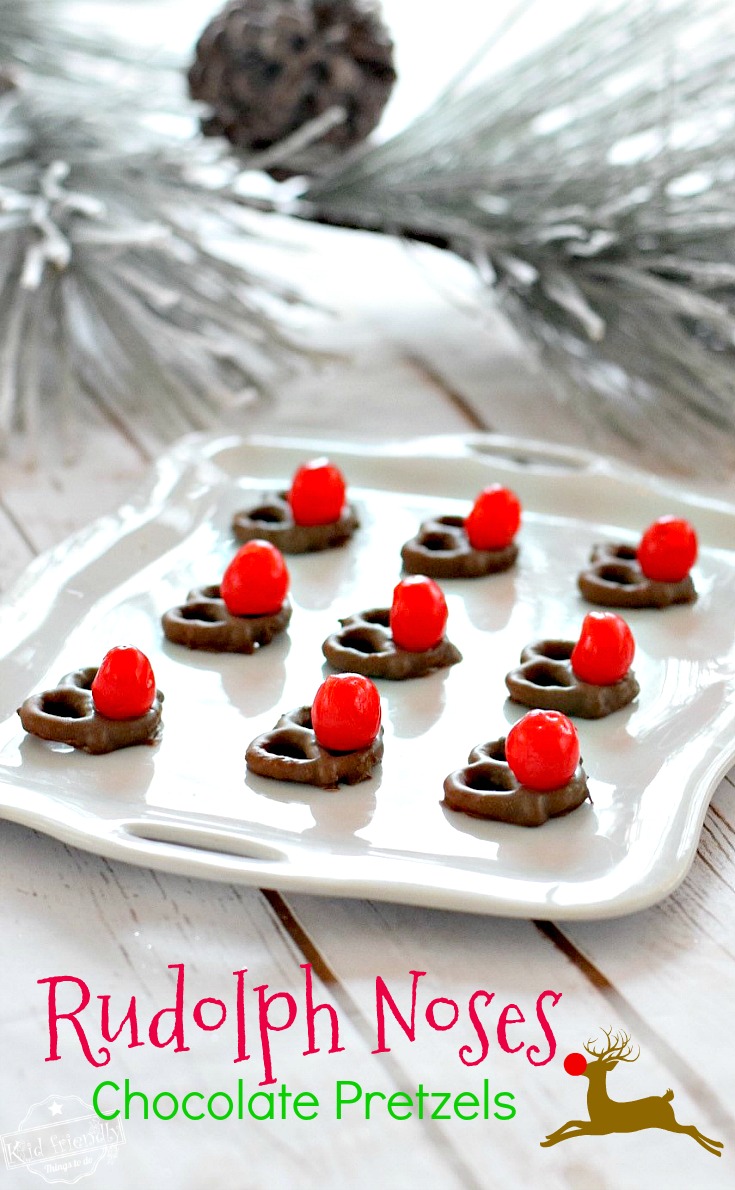 Here's What You'll Need for These Chocolate Pretzel Rudolph Noses for a Fun Christmas Food Craft Treat
(for 2 dozen pretzels)
About 6 oz. of brown chocolate candy melts – Wilton is preferred
1 (16 oz.) jar of Maraschino Cherries
24 Mini twist pretzels
Additional Equipment:
wax paper
small glass microwave proof bowl
fork
Instructions:
Place your candy melts in your glass bowl – microwave for 1 minute, stir and pop it back in for 30 more seconds – stir until smooth

Set out a piece of wax paper on your work surface
Take out 24 cherries and place them on a paper towel to absorb excess moisture and help them stick to the chocolate a little better
Place 1 pretzel in the melted chocolate and use your fork to press it down so it is completely covered in chocolate
Use the fork to lift the chocolate pretzel up
*While it is still over the bowl of chocolate, tap the fork on the edge of the bowl – releasing excess chocolate from the pretzel
Transfer the pretzel to the wax paper and carefully slide it off of the fork onto the paper
*if that is too tricky, you can use a toothpick to push it off of the fork
Immediately place a cherry on the bottom of the chocolate pretzel
Repeat until you are finished with each pretzel
Although, they are best served within a couple of days – You can store these in an airtight container – in a cool dry place – for up to 1 week before your party. The only part you'll have to worry about is the cherry loosing moisture over time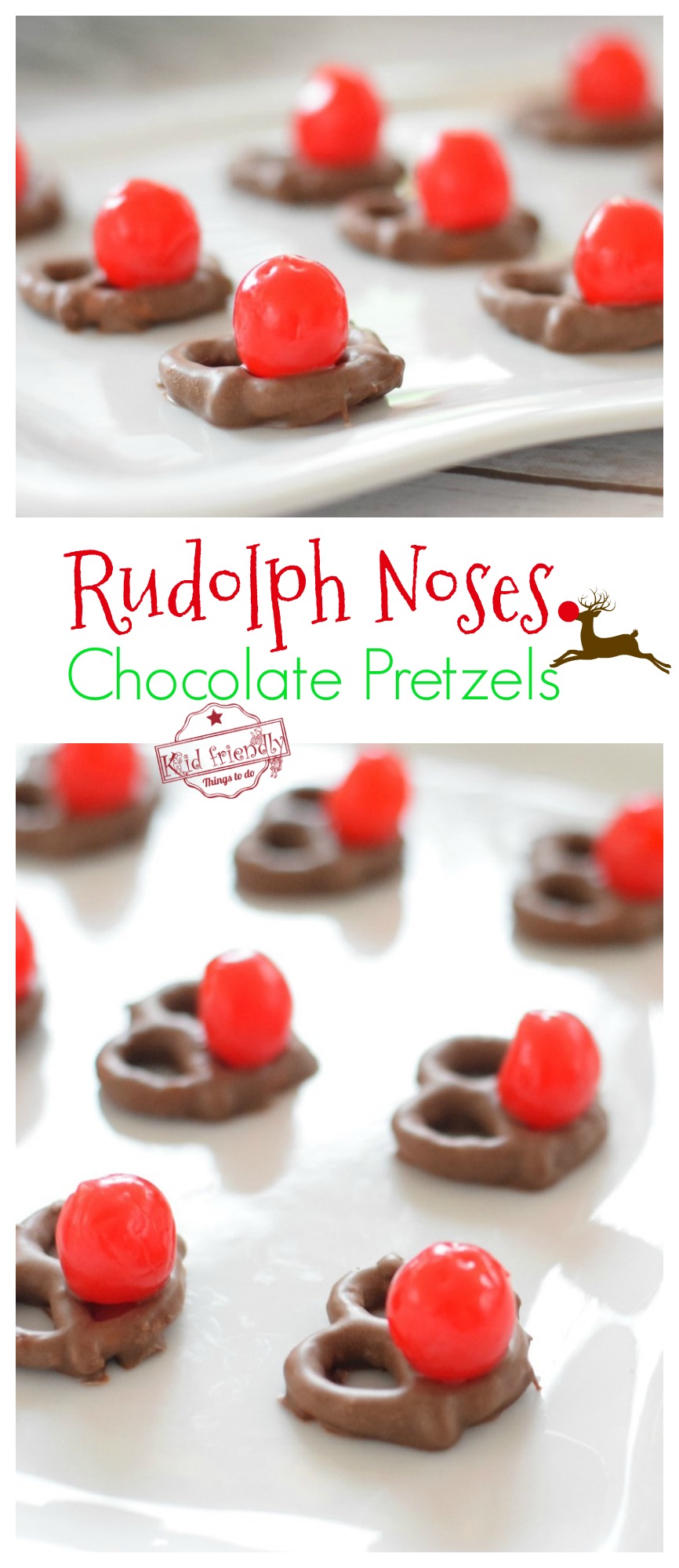 Merry Christmas!
Here are my top Amazon picks for this Chocolate Pretzel Rudolph Noses for a Fun Christmas Food Craft Treat
(affiliate links)
[box] [/box]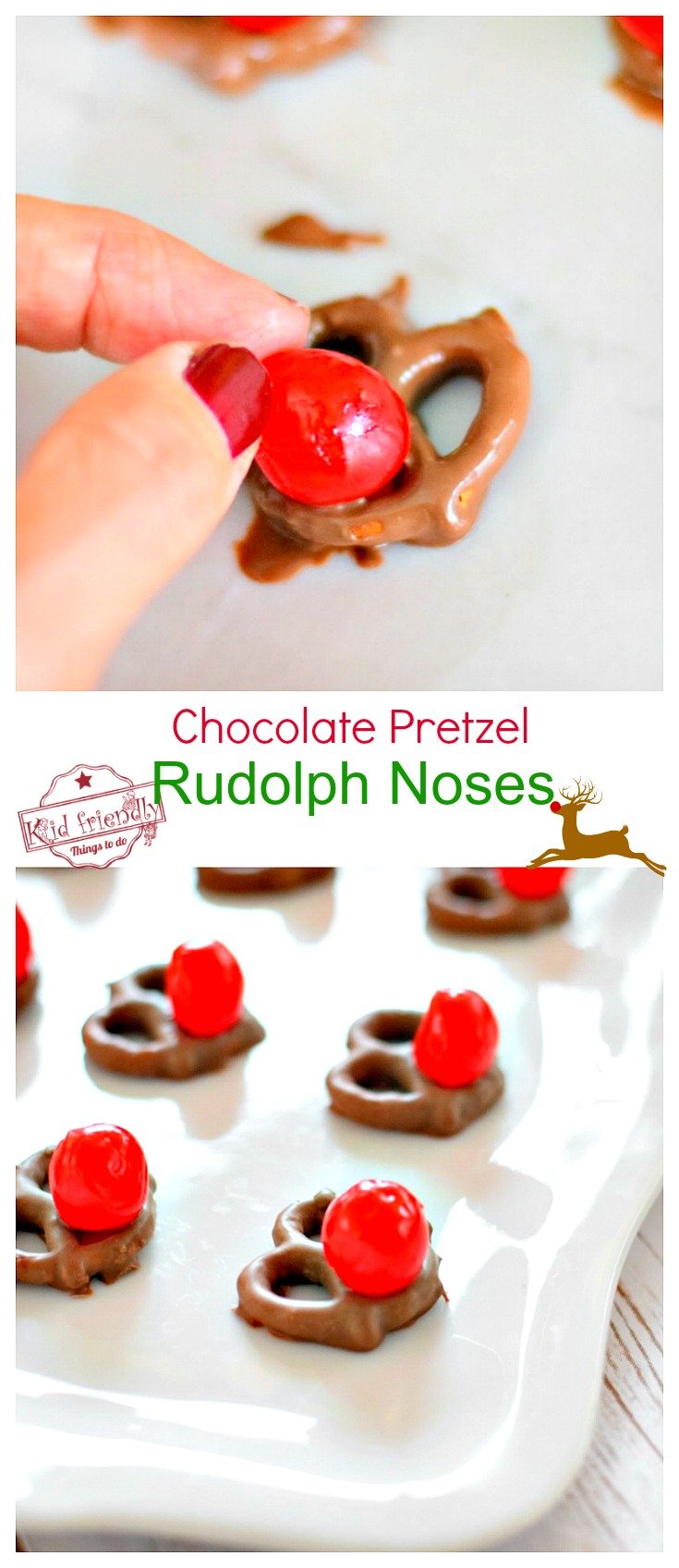 ~Melissa – Kid Friendly Things To Do