Summer is such a fun time to get creative with drinks. This Summer Shark Drink is perfect for Shark Week and hot summer days. Cool off with this fun beverage that is easy to make and delicious to drink.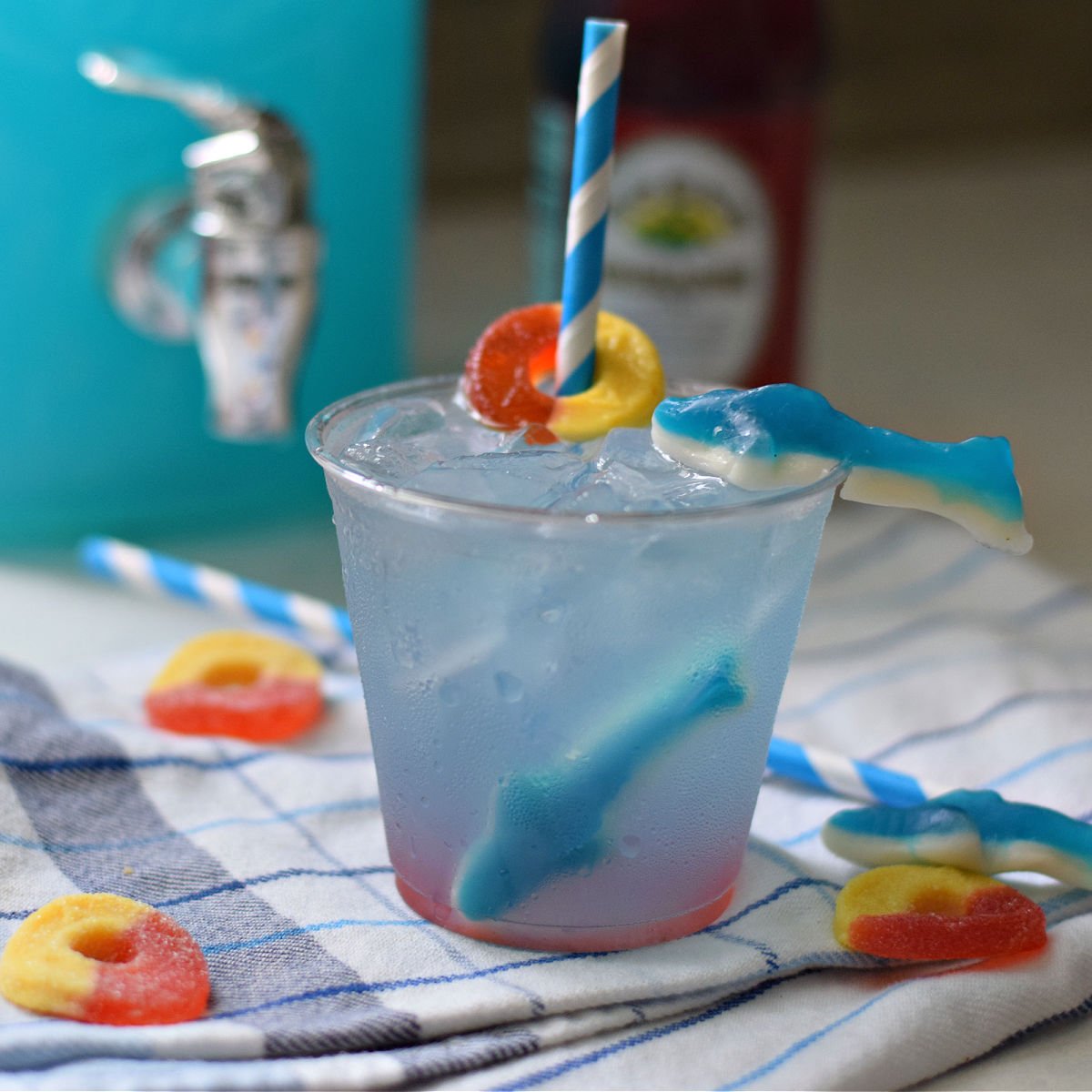 Summer Shark Drink
I think Shark Week is so popular because people are naturally curious and like to educate themselves on the way something like a shark thinks. There is no doubt that Shark Week, hosted during the dog days of summer, is a phenomenon. This drink is the perfect drink to serve during such a week, at a pool party, beach party, or hot summer day.
I love making drinks to cool off with during summer days, like this frozen lemonade recipe, rhubarb slush which is the perfect drink for a sumemr picnic, or this ice cream slush recipe that remids me of Dairy Queen's misty freeze drink
Here's what I love about this fun summer drink
It's absolutely delicious
It makes enough to serve a crowd, so it is perfect for a party or celebration
You can customize your drink by adding a little "blood" in the form of syrup to the water and by adding fun gummies to go with the shark theme of the drink
You can make the drink mix ahead of time and decorate the cups just before shark week party time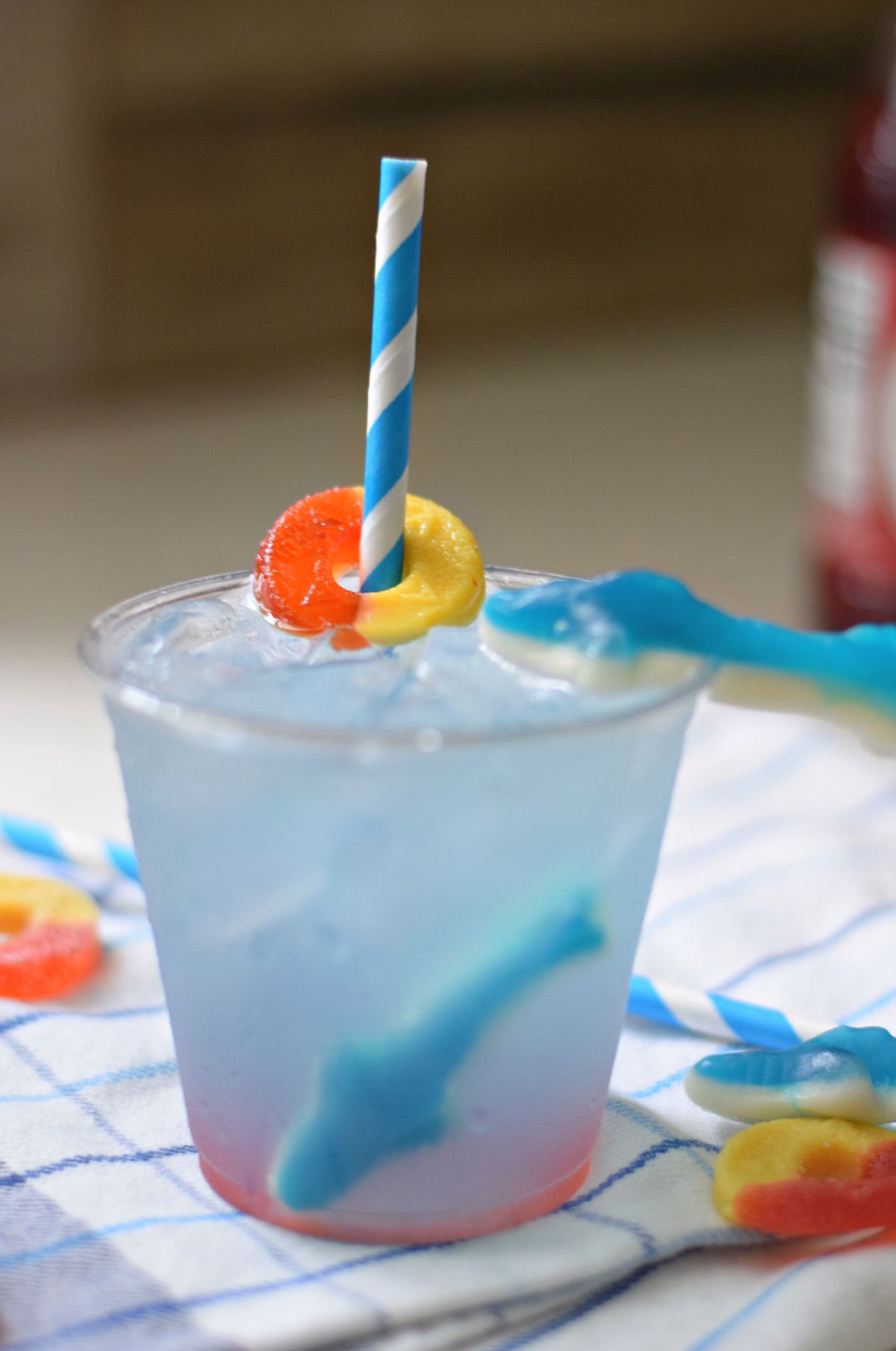 Ingredients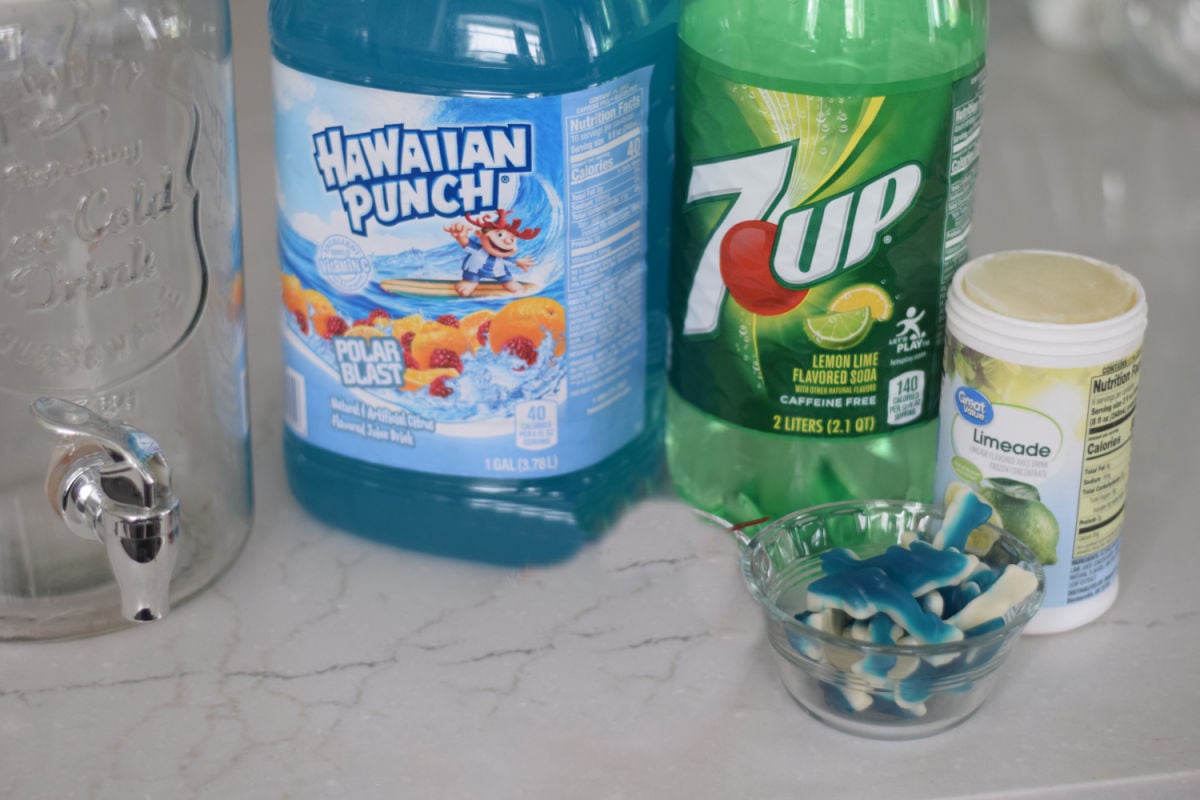 The main ingredients for this Shark Week Summer Drink are
Hawaiian Punch Polar Blast – This is a tasty sugar drink and just the right color for this shark drink
7Up – You can use any lemon-lime soda for this recipe. We actually did a taste test between Sprite and 7Up and surprised ourselves when we preferred 7Up to Sprite, so I used it for the recipe
Frozen Limeade – This adds a tangy flavor that really shinesthrough in this drink
Decorations
Shark Gummies
Peach Gummy Rings
Optinal Add-Ins
How to Make this Summer Drink for Kids
Step One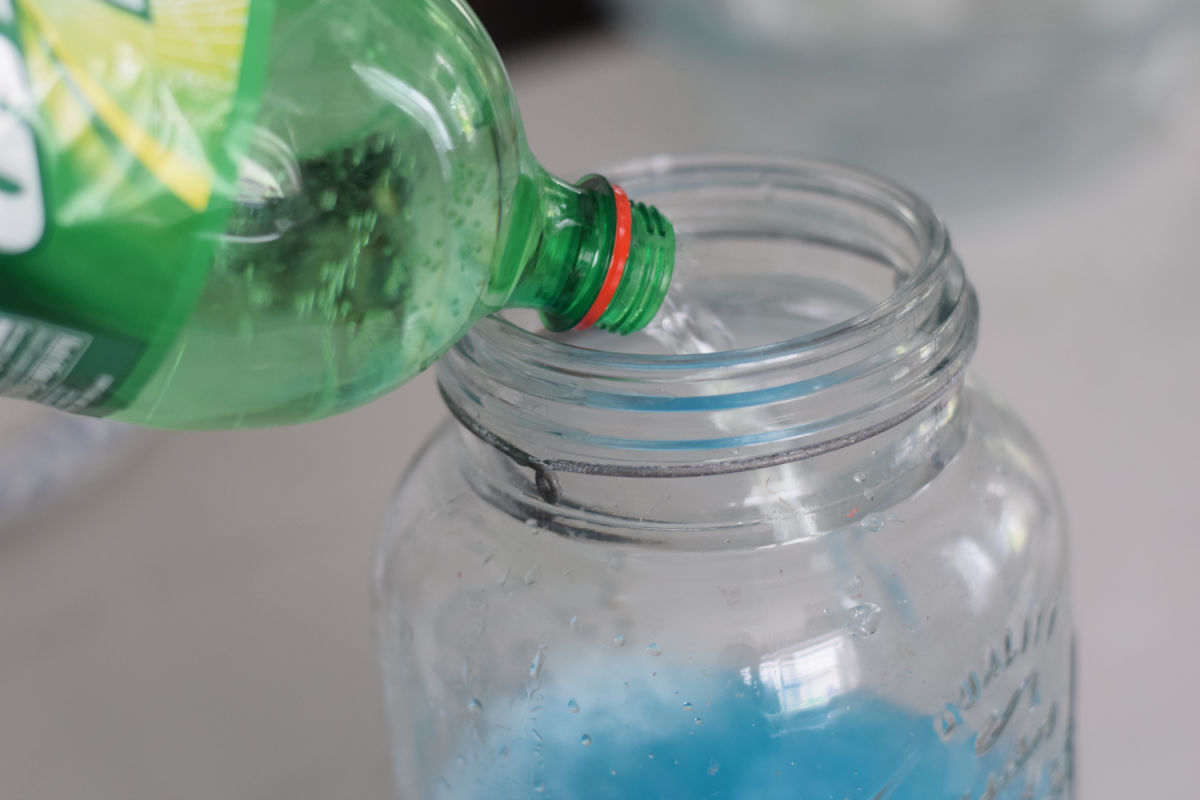 In a large pitcher, add 1/2 gallon of Hawaiian Punch drink
Pour in 1 liter of the 7UP
Step two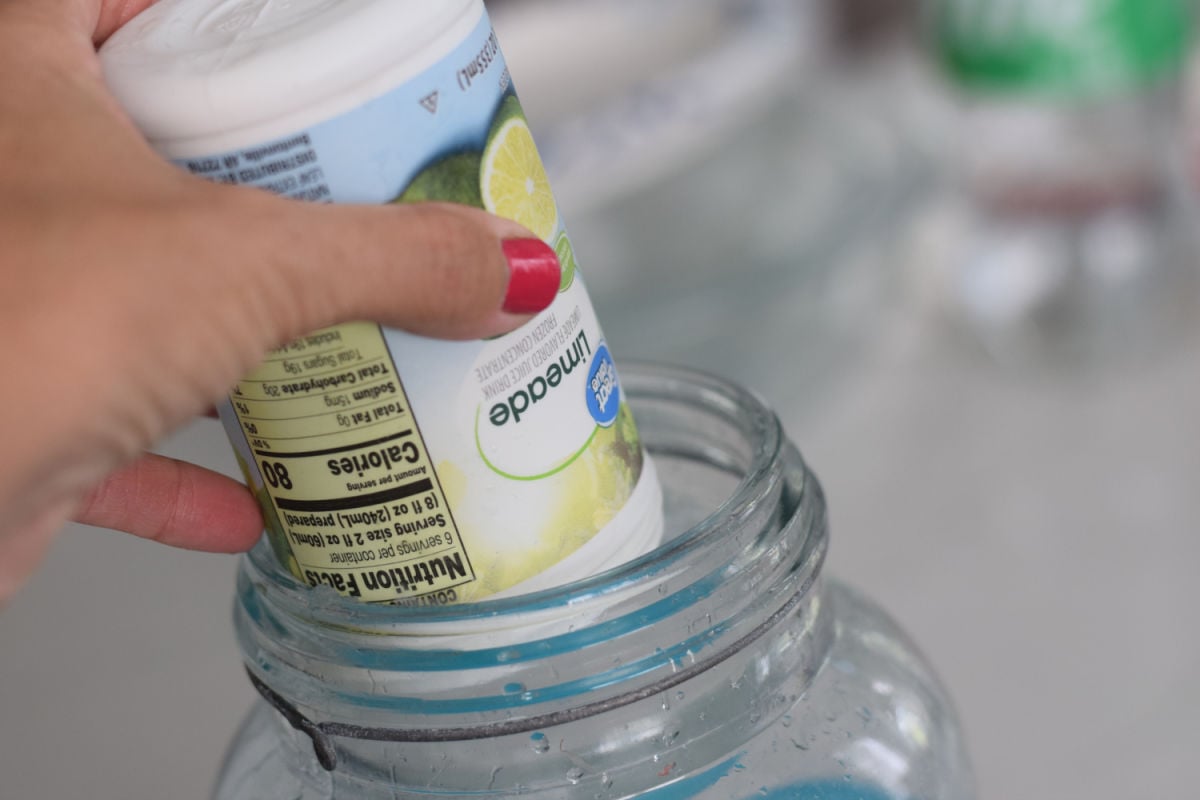 Add all of the limeade
Mix until the limeade is dissolved
How to Serve your Shark Week Drink
Step One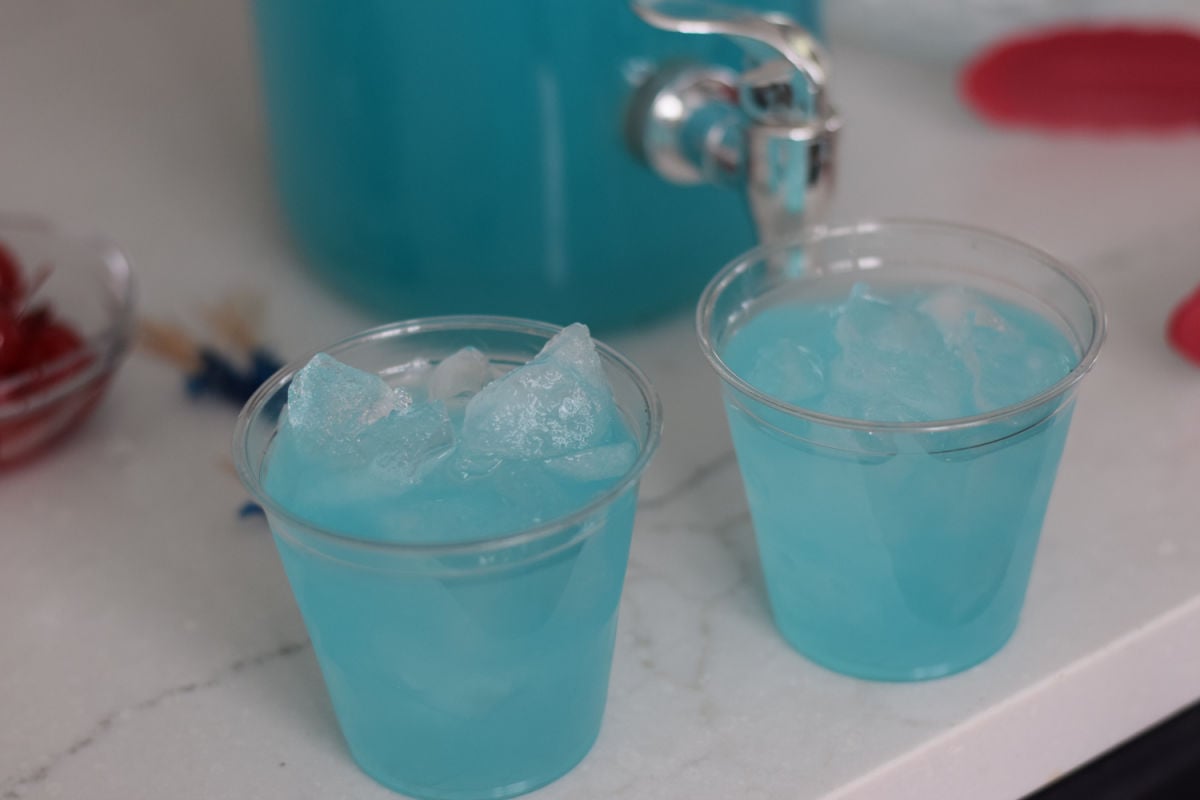 Fill cups with ice
Pour the drink mixture into the ice filled cups
Step Two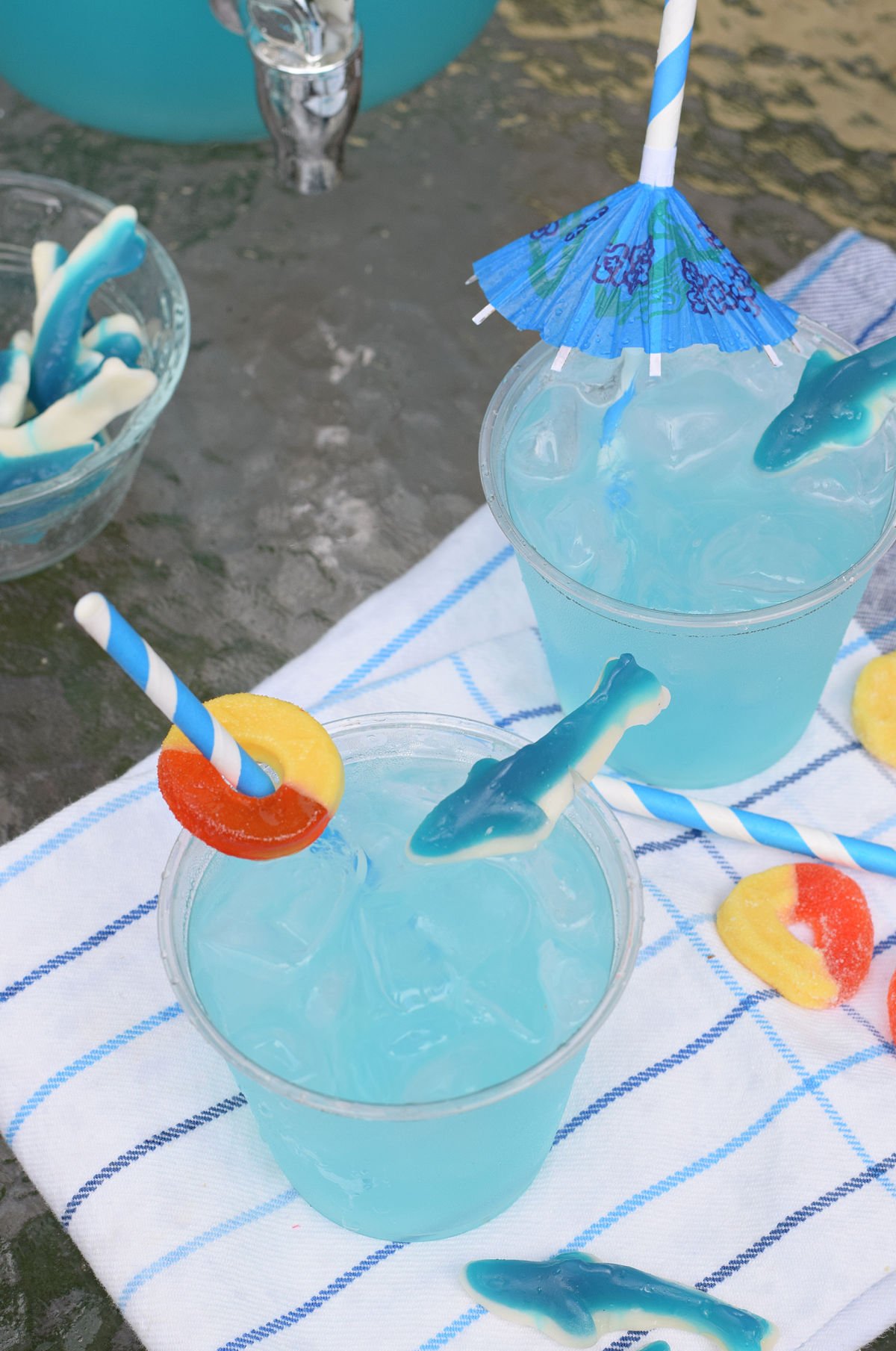 Add a straw to the drink and place a round gummy over the straw to look like a life preserver
Cut a slit in the bottom of the shark gummies, around mid-way, and affix it to the side of the cup
Step Three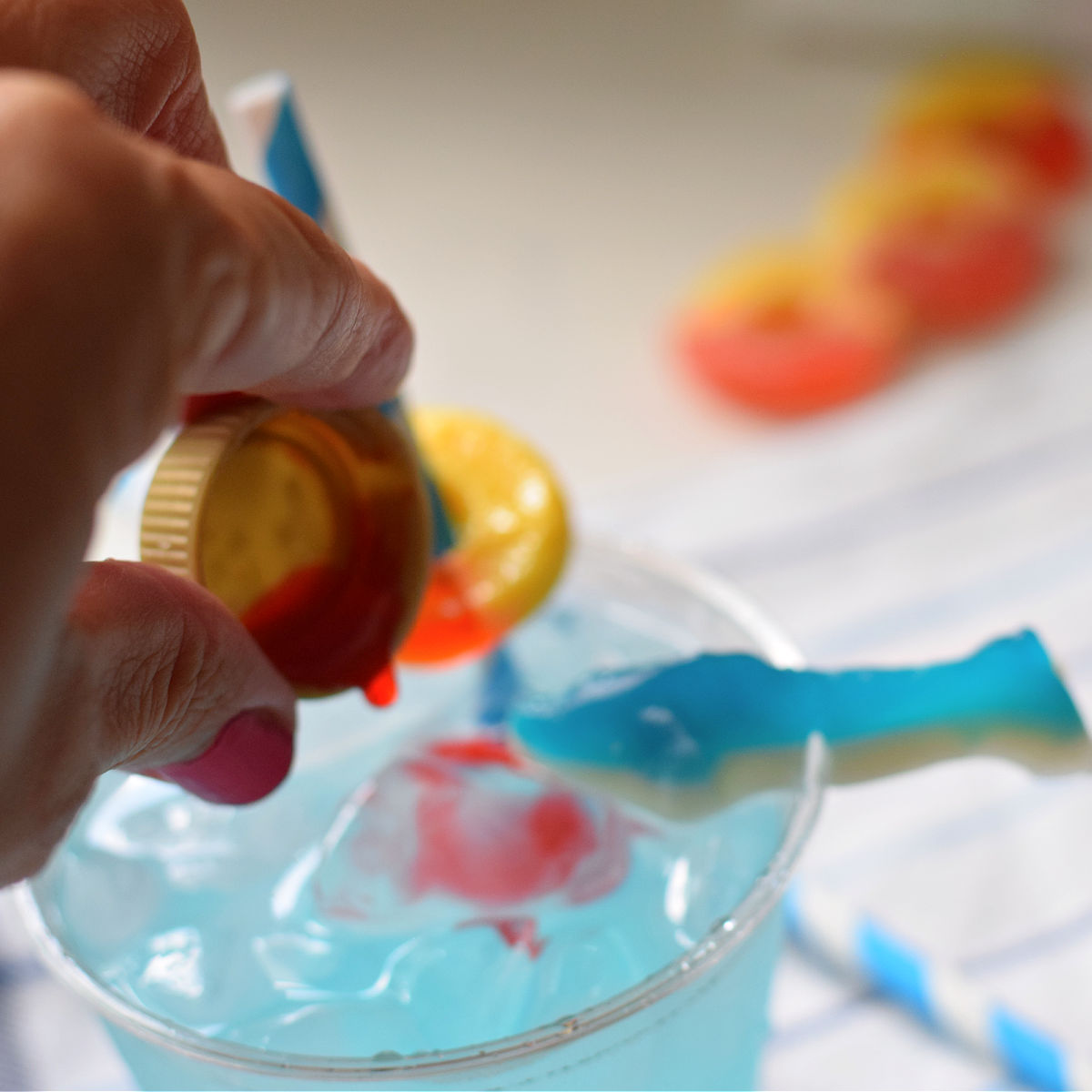 For added fun, you or the kids can add some red grenadine syrup to the drink and watch it drip to the bottom
It should remain on the bottom and stay separated from the blue
You can also add another shark swimming in the drink for another level of fun
Expert Tip
Wait until kids are surrounded around or other guests to pour in the red syrup so they can watch it drip down into the drink
Try not to jostle the drinks too much if you have a layer of red at the bottom, or you'll run the risk of mixing the red and blue together and making a purple drink
Variations
Use frozen lemonade concentrate instead of limemade
What to serve with shark drinks
Shark head quessadillas – shape tostadas into the shape of a shark fin
Shark Attack Drink – a fun shark drink with red syrup to resemble blood
Storing
Store this drink in a container in the refrigerator for up to one week
Leftover drink should be stored the same way
Any cups with ice will have melted ice which will dilute the flavor of the drink
More Oceanand Beach Themed Drinks and Snacks
Serving Size
This recipe will serve about 20 people
You can double the recipe to serve more
Top Amazon Picks for this Shark Drink Recipe
(affiliate links)
Follow me on My Fun with Food Pinterest Board and Flipboard
I am constantly adding new fun food ideas to the website and would love to share them with you. I always add my latest ideas to my Fun with Food Pinterest Board and I'm constantly adding to Flipboard as well . I'd love for you to join me!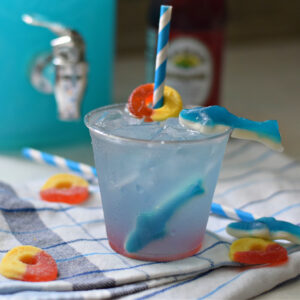 Summer Shark Drink
A fun summer drink to make for Shark Week or summer fun with the kids
Equipment
20 straws

I like to use blue colored straws

1 large drink pitcher

20 9 oz. clear cups
Ingredients
½

gallon

Hawaiian Punch Polar Blast

or other blue color

1

liter

7Up

12

oz.

frozen limeade

concentrate

1

bag

ice

amount will vary
Decorations
1

14 oz.

peach rings

1

lb.

shark gummies
Instructions
In a large pitcher, pour the punch and lemon lime soda

add frozen limeade and mix until dissolved
Serving
Fill cups to the top with ice
Adding Decorations
Place a peach ring over the straw as a life preserver

Cut a slit into the bottom of the shark – about midway – so you can place it on the edge of the cup

Another idea is to place a shark face down into the drink like it is swimming

Optional: pour in a small amount of red grenadine syrup to resemble blood
Nutrition
Calories:
145
cal
Carbohydrates:
35
g
Protein:
2
g
Fat:
0.1
g
Saturated Fat:
0.02
g
Polyunsaturated Fat:
0.04
g
Monounsaturated Fat:
0.01
g
Sodium:
18
mg
Potassium:
98
mg
Fiber:
0.2
g
Sugar:
26
g
Vitamin A:
1
IU
Vitamin C:
1
mg
Calcium:
9
mg
Iron:
0.1
mg