This one is super easy. No fondant. Only chocolate frosting, Red fruit roll-ups, cookies, and marshmallows. Easy Breezy.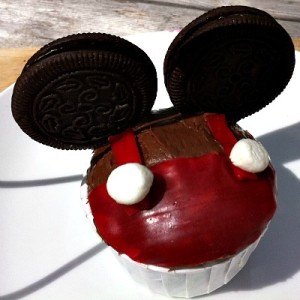 Easy Mickey Mouse Cupcake Idea
Poor Mickey. With two girls in our house, he's taken a backseat to his girl, Minnie Mouse. I thought he deserved a cupcake idea, too.\
If you are looking for Disney or character cupcake ideas, try…
For each Mickey Mouse, You'll Need:
A Cupcake Frosted With A Generous Amount Of Chocolate Frosting
A Red Fruit Roll-Up
2 Oreo Cookies
2 Mini Marshmallows
Scissors
Now, on to the fun part!:
Mickey's Shorts – Using the width of your cupcake as your guide for the width – cut a piece of the fruit roll-up into the shape of a semi-circle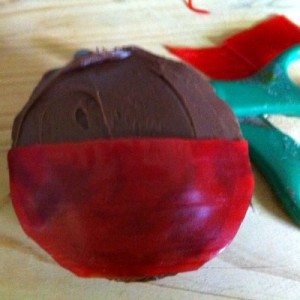 The top (the straight edge) should go about halfway down the cupcake
Once you place the fruit roll-up onto the cupcake – you can trim the edges, if needed
If you want to make the red a little more vivid, you can cut one more semi-circle and add it to the top of this one.
Now, with your leftover pieces of a red fruit roll-up, trim a couple of thin rectangle pieces for Mickey's straps
Add those to the shorts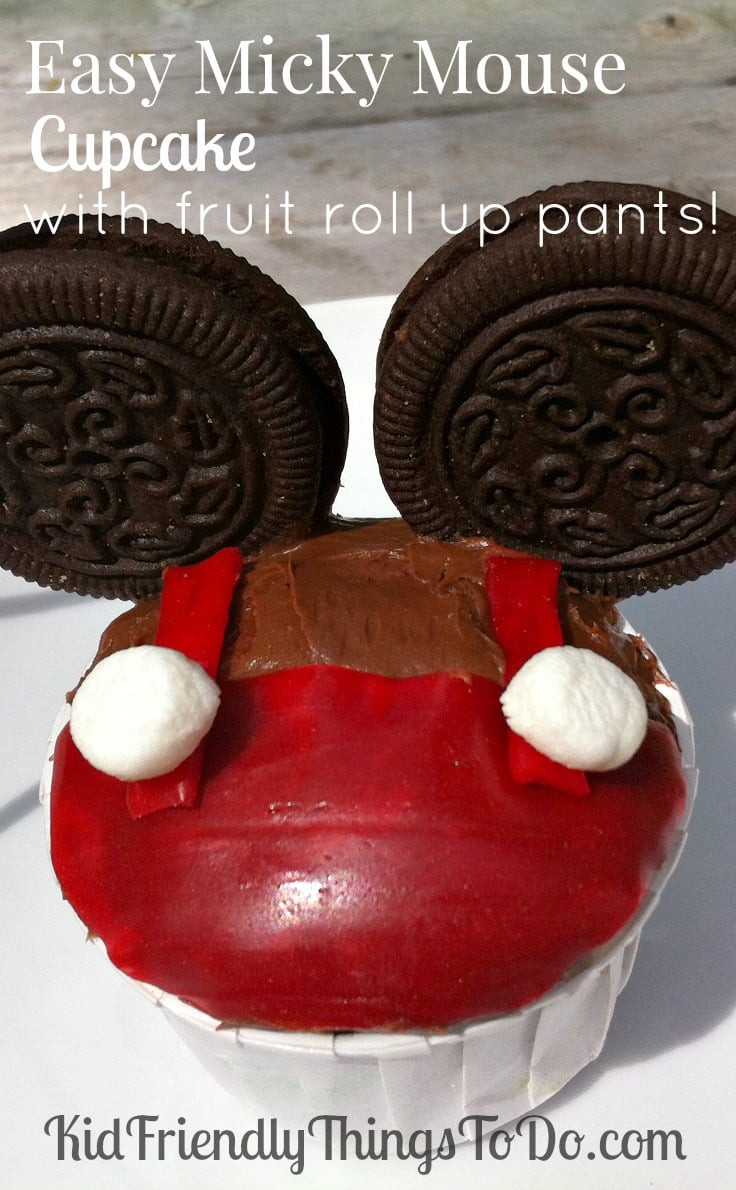 Add marshmallows for Mickey's white buttons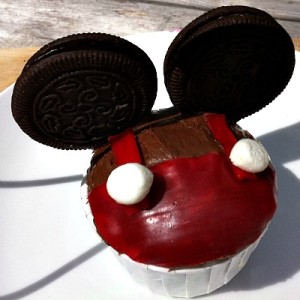 If you want to – you can trim the bottom of the cookies into a straight line by sawing them with a knife. I did not, but I didn't have to transport mine very far. Place the cookies into the cupcake as you see above.
That's it!
~Melissa – kidfriendlythingstodo.com