Who says a non-candy Halloween treat can't be fun? We all know that most of the school parties forbid candy, these days. The parties we grew up with are no more. It's a little sad to see them go, but we are going to push on with fun, and yummy non-candy ideas for the kids! We can do this! Come on in and I'll show you how to make these adorable Fun Pumpkin Fruit Cups for a Healthy Kids Fall or Halloween Treat: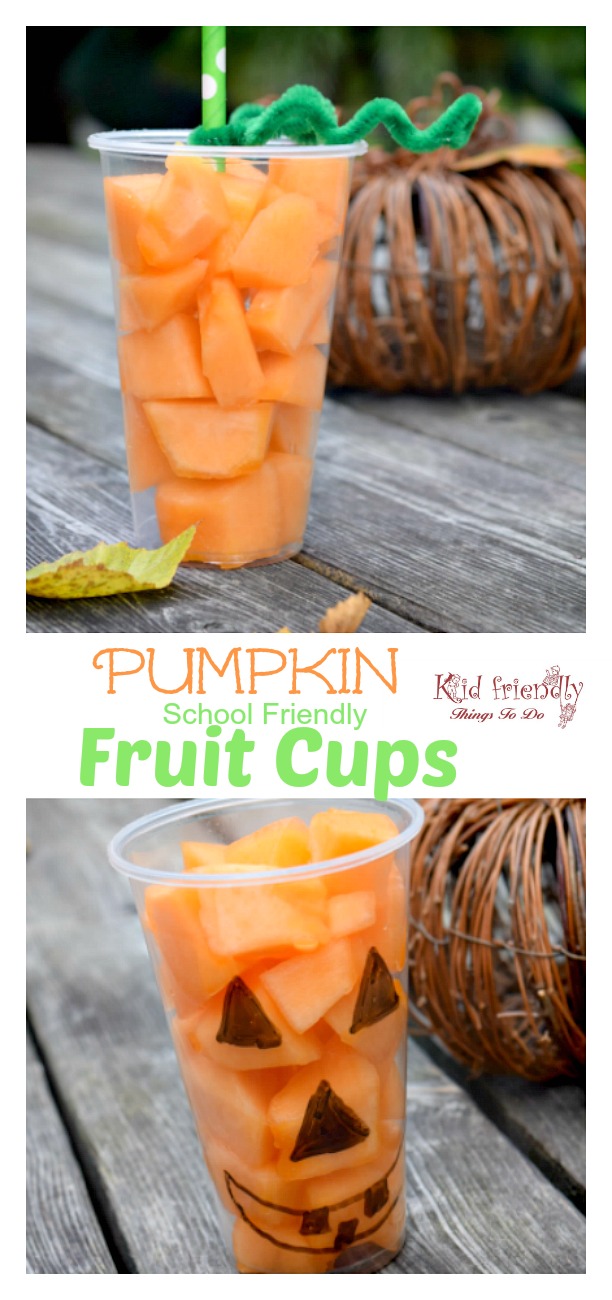 I used cantaloupe because, well…it's orange, it's really inexpensive right now ($.99 each), and my kids absolutely love the stuff! You could use oranges, or even carrots to fill the cups.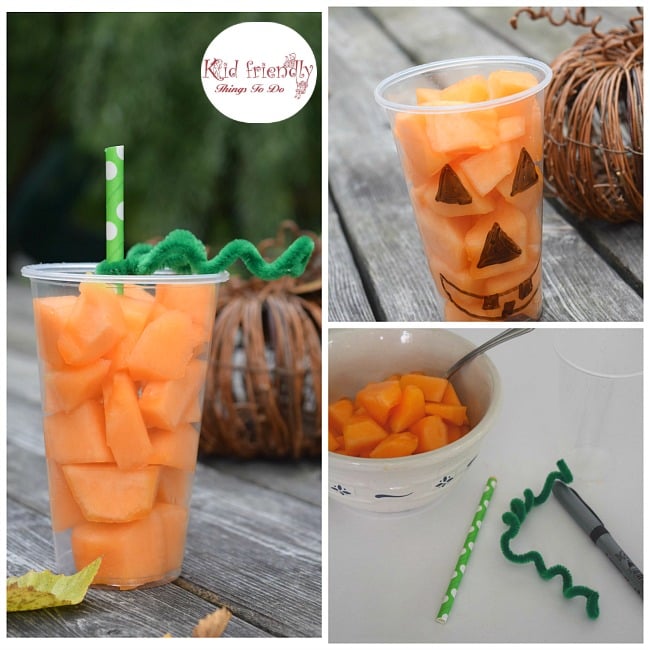 Here's what you'll need for this fun snack:
Pumpkin Patch Cups: (Jack-O-Lantern is below)
For 9 0z. cups, you'll get about 5-6 pumpkins. Go with smaller cups to stretch it a bit more.
Clear cups – you can determine the size – mine are 9 oz.
Green straws – of course, because the fruit will get the straw wet…plastic would be the best choice, but I found these adorable polka dot paper straws which trumped all logic!
Green pipe cleaner
Cubed cantaloupe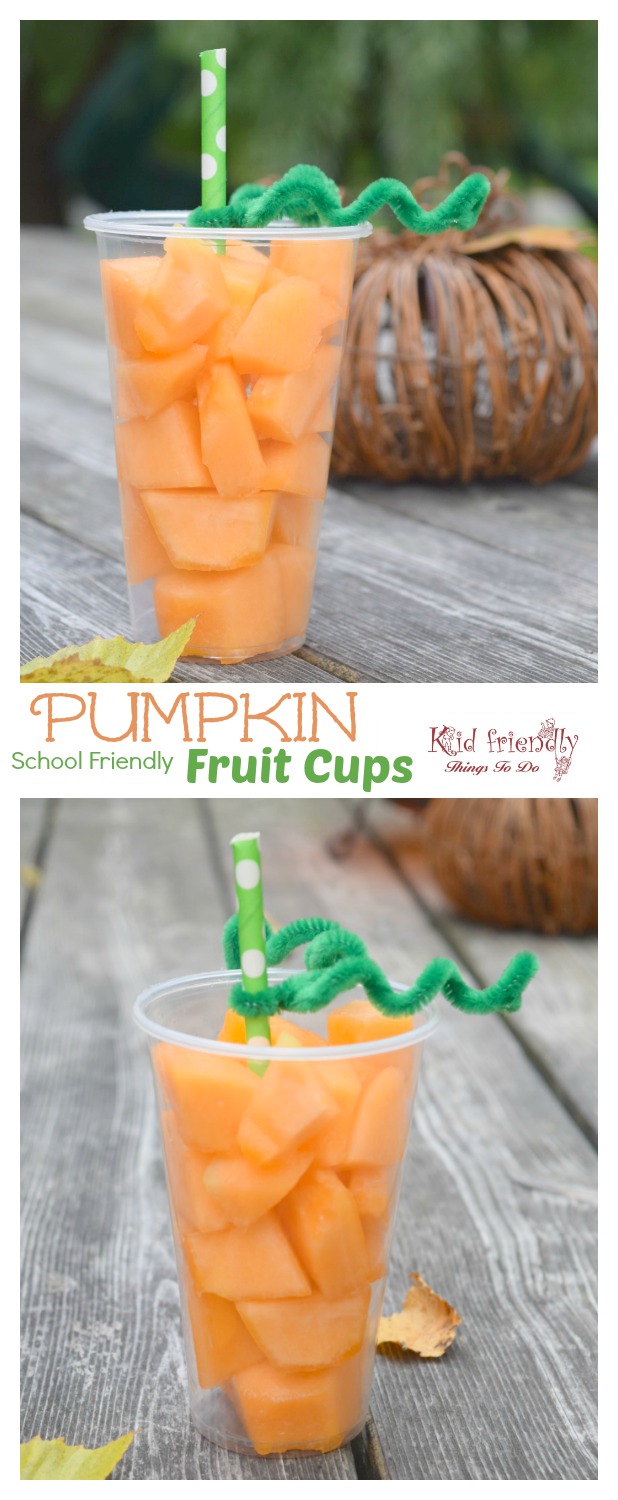 Fill the cups with cantaloupe
Insert the straw into the middle – trim the top to wherever you think looks good
Wrap the pipe cleaner around a pencil, slide it off – instant curly cuteness!
Wrap that around the straw – Done!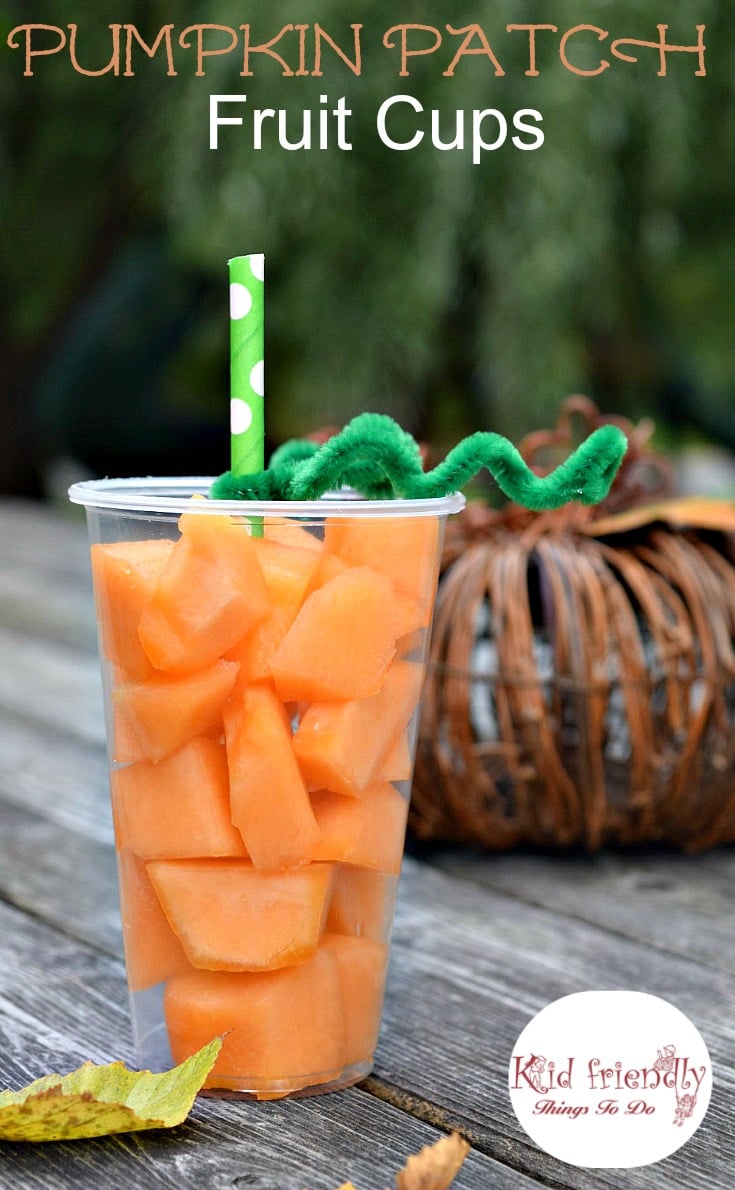 *If you want to fill cups in advance then stop after filling the cups with cantaloupe, and place plastic wrap over them to store in the refrigerator. You could also prep the straws by placing the curly pipe cleaner on them in advance. Assemble before the party.
Here's a video tutorial for ya'!
Here's some of my top picks for this idea:
(affiliate links)
[box] [/box]
Jack-O-Lantern Cups:
You'll Need:
Now:
Draw Jack-O-Lantern faces on the cups
Fill with fruit – Done!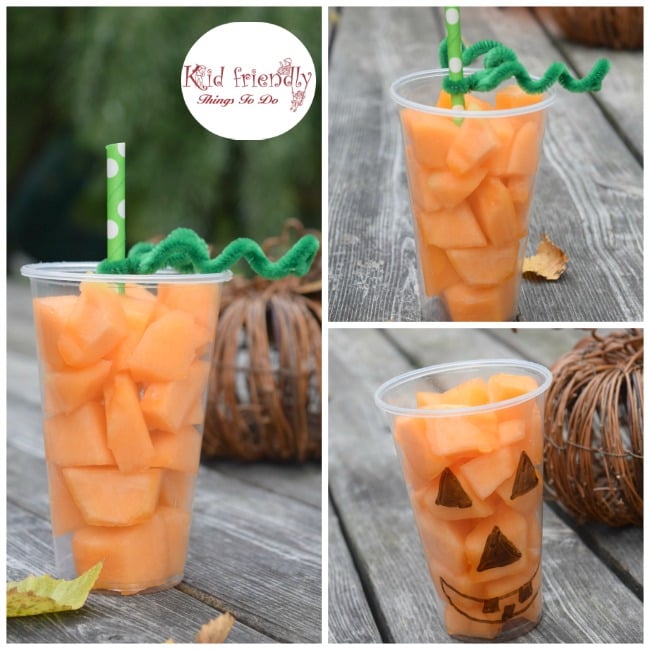 See…we've got this fun Healthy stuff!
Happy Fall and Happy Halloween!
~Melissa – KidFriendlyThingsToDo.com
Hey…don't forget to sign up for future access to fun food ideas, party ideas, crafts, and easy family recipes. I hope to see you again, real soon.
[box]