Yep, before we were outnumbered, I took a stab at the intricately carved pumpkins! The kids usually ditched me after 15 minutes, and left me to finish the project by myself. Then, we had four kids, and we got really, really, really busy. We went from man to man into a zone defense! That's when I saw this cool idea on Pinterest. Where else would you find a cool idea like using a rubber mallet to carve pumpkins! Connor is forever grateful for the idea of smashing shapes into a pumpkin!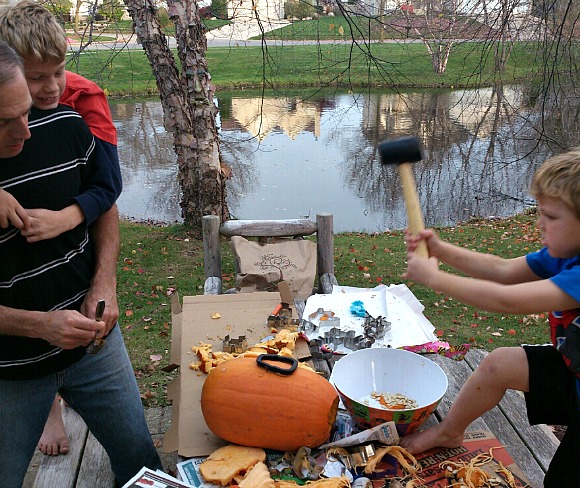 Oh my gosh! This kid is in absolute heaven. Permission to smash something! He usually has to hide things like this from me.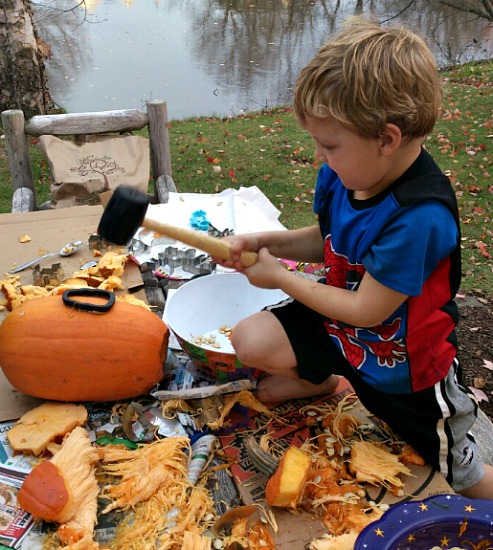 Make sure you use the metal cookie cutters. I set out some fun Halloween themed cookie cutters, and each kid chose their own design.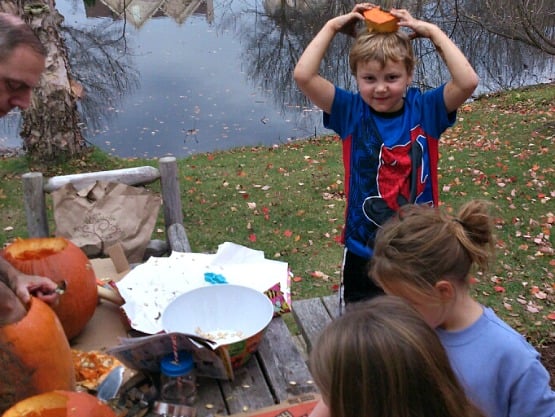 See! Everyone is still here! No one has ditched me to carve a pumpkin by myself! There are even smiles around the table, and just a hint of being scared of Connor with a Mallet!