Come On Six is a fun family game that is easy to set up, fun to play, and downright hilarious. The perfect game for a friendly competition at your holiday gatherings

Come on Six – Fun Family Game of Dice
This game is such a fun indoor game to play. It's an easy, last-minute game that everyone can enjoy. Kids, teens, and adults will have fun with this hilarious and competitive dice game.
If you love playing games around the table with family and friends then you might like the Card Game 31 

What Are Some Great Family Games?
Anything from classic games, fun board games, card games, and games that require you to be physically active like an interactive game are all great games for the whole family to play
Some favorite games and family game night ideas
Memory
UNO
Hangman
Pictionary
Bingo
What is Family Game Night?
Family game night is a night dedicated to coming together as a whole family to play a fun game make memories, playfully compete, spend quality time, learn strategies and even learn life lessons on how to win or lose – gracefully.
What Is Come On Six?
Come on Six is a fast-paced dice game that is meant to be played around the table with family and friends. Players compete to number their paper to 100 before anyone else can.
Can Toddlers play this game?
It really depends on how good their fine motor skills, counting skills, and writing number skills are. This is meant to be a competitive game, so you'll have to judge whether or not your toddler is ready emotionally for competing in a family game.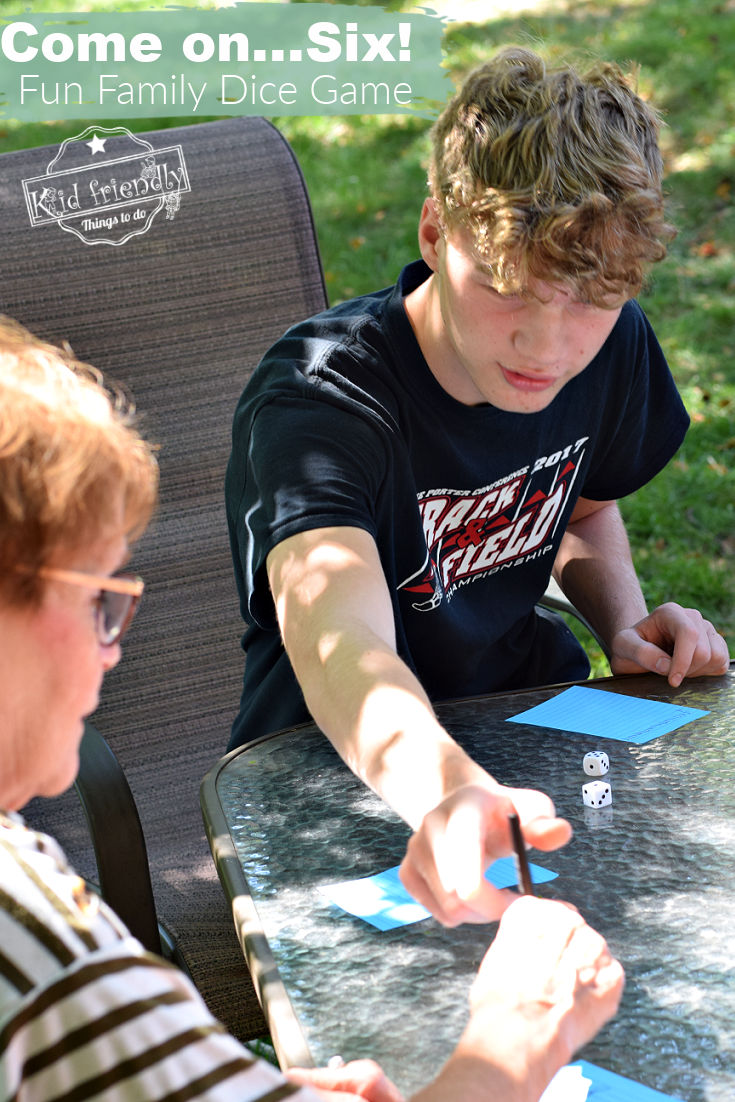 How To Use The Game
Use this game as a fun way to compete with friends and family at parties, over the holidays, for family game night, or just for fun with friends.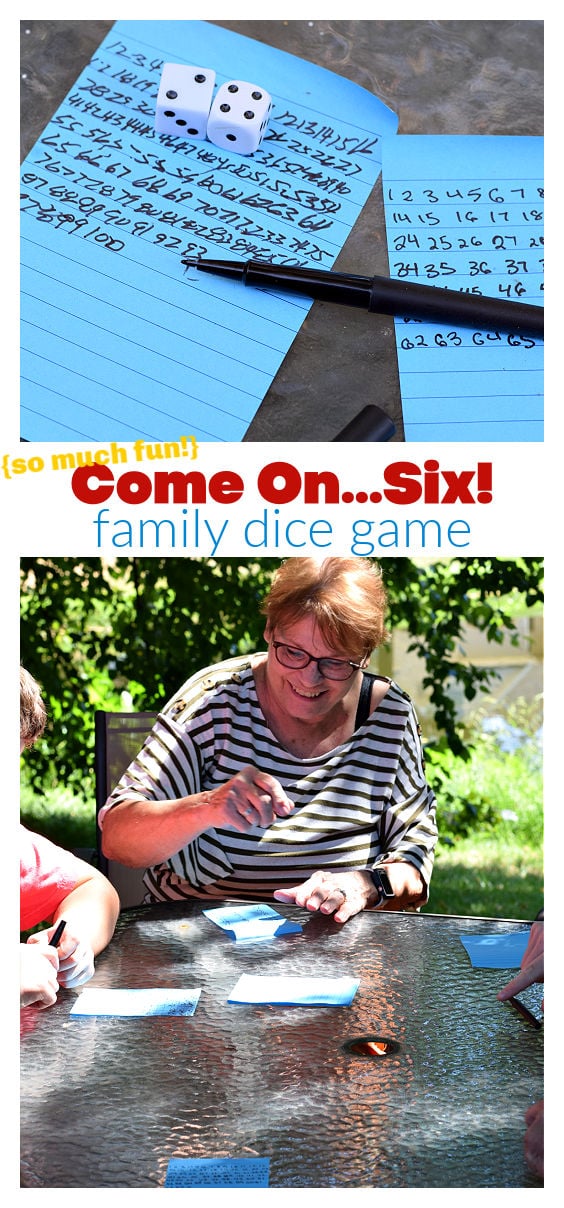 Who Can Play Come On Six?
This game is meant to be competitive and fun. Any child or adult that is competent in writing numbers from 1-100 and can roll dice, can play this game.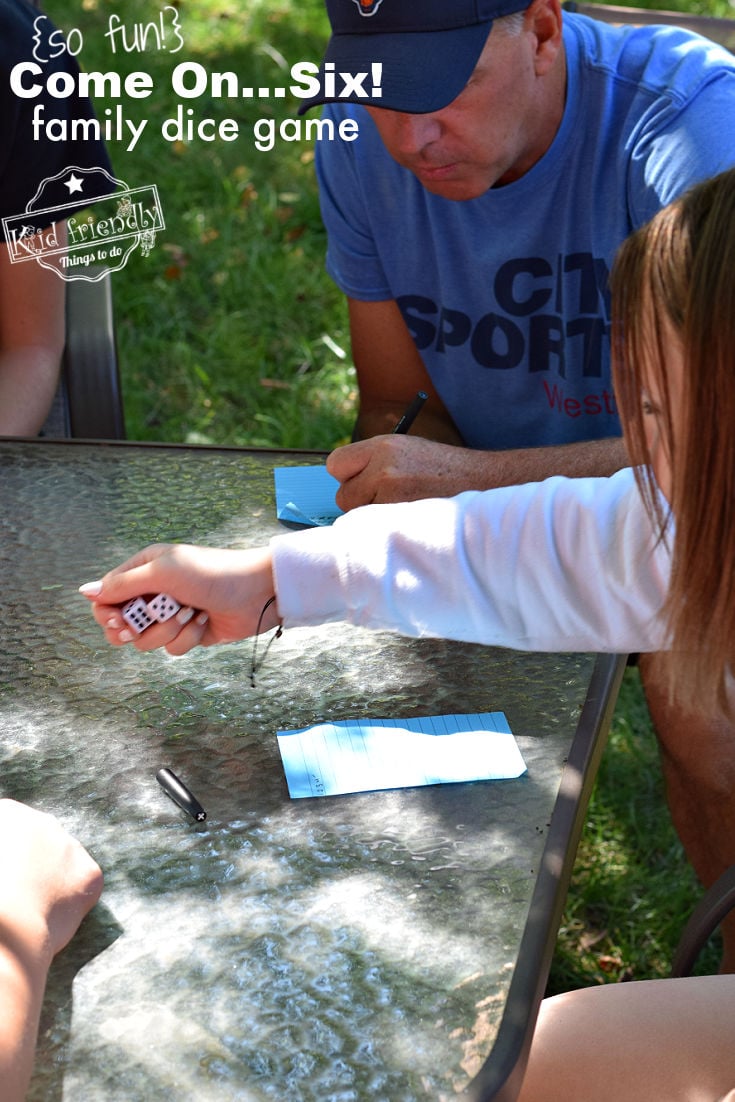 What Do You Need for this Game?
You'll need…
a piece of paper for each individual
one writing utensil, pen or pencil
a set of dice
a table to sit or stand around
Setting Up
Setting up Come on Six by:
placing a piece of paper in front of each individual
set out 2 dice and a pen nearby
How To Play
The player that starts will grab the dice and begin to roll them
This player should roll them over and over again until they get 2 dice that add up to six
As soon as they get a six, they should set the dice down and grab the pen and start numbering their paper from 1-100
Meanwhile, the player to their left should grab the dice and start rolling to get 2 dice to add up to six
As soon as they get a six, they should set the dice down and grab the pen out of the player's hand that is holding it, so they can start numbering their paper from 1-100
Play continues around the table like this until someone has numbered their paper all the way to 100
*Fair warning – your friends and family will most likely get really competitive and yank the pen from the player holding it. It's all in good fun, though!
How To Win At Come On Six
Who are the winners?
The player that is the first to number their paper all the way up to 100 is the winner of this game