I am loving the grill, and all of the delicious flavors coming from this Lemon and Ginger Marinade.  Perfect for any meat on the grill but especially on chicken and shrimp.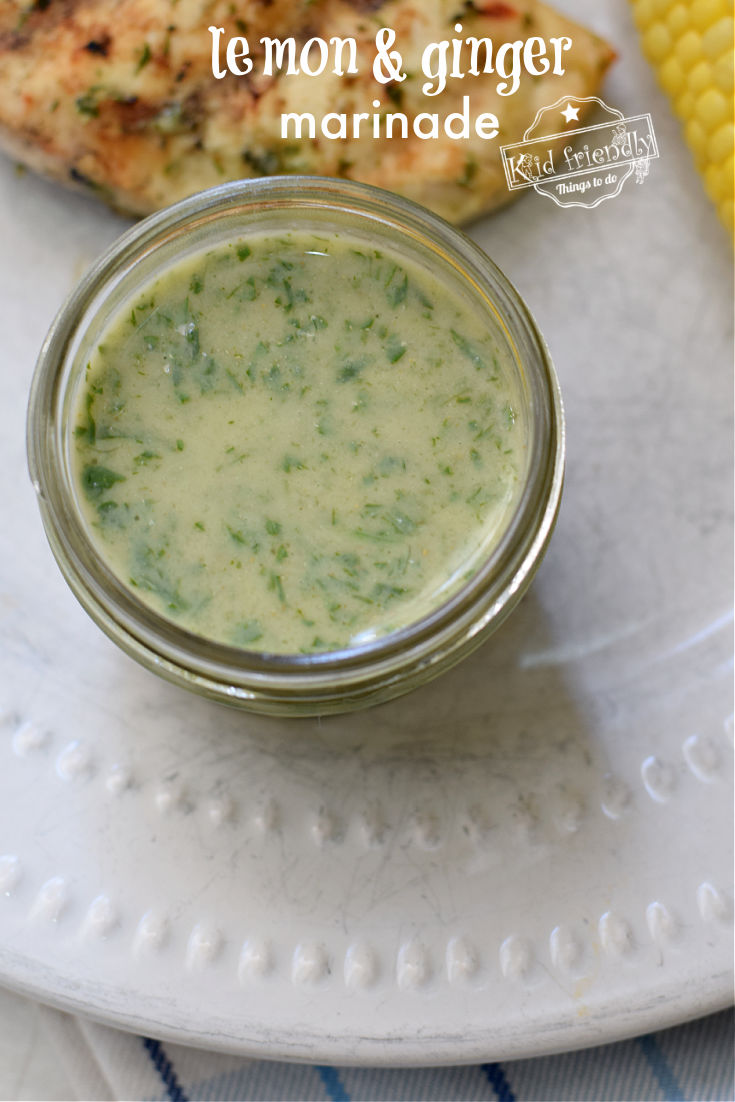 Lemon & Ginger Marinade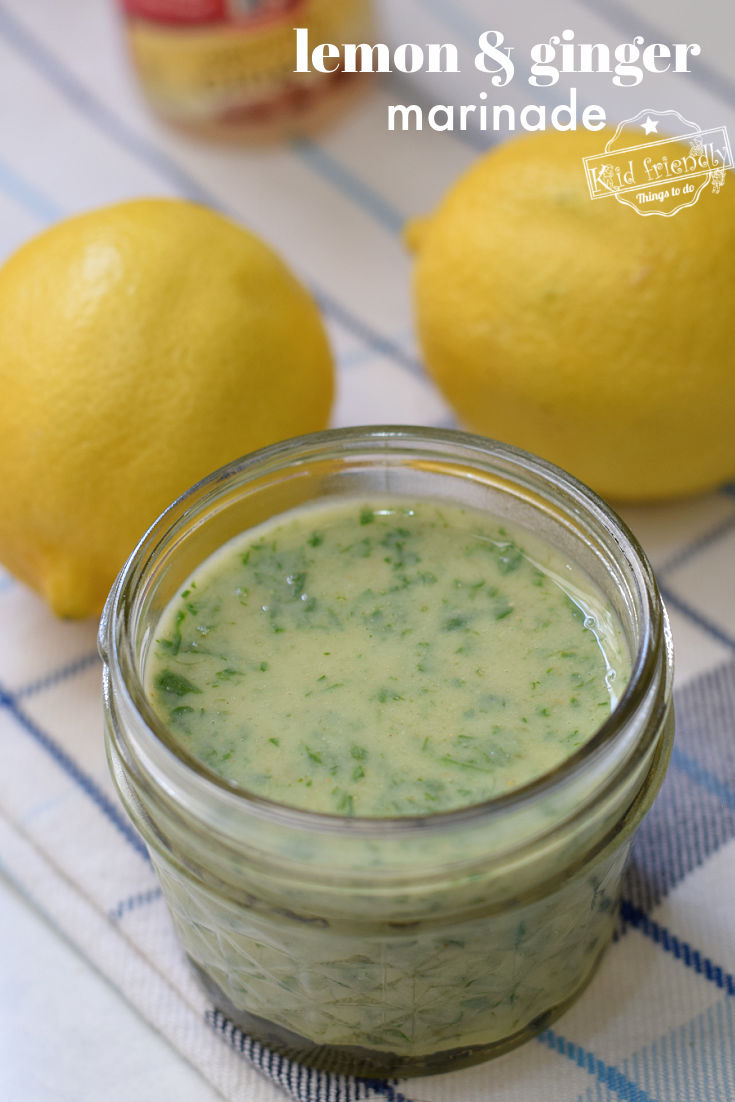 This marinade is best if you let your meat soak in it for a long time. It's also a delicious sauce that you can pour over your grilled meats.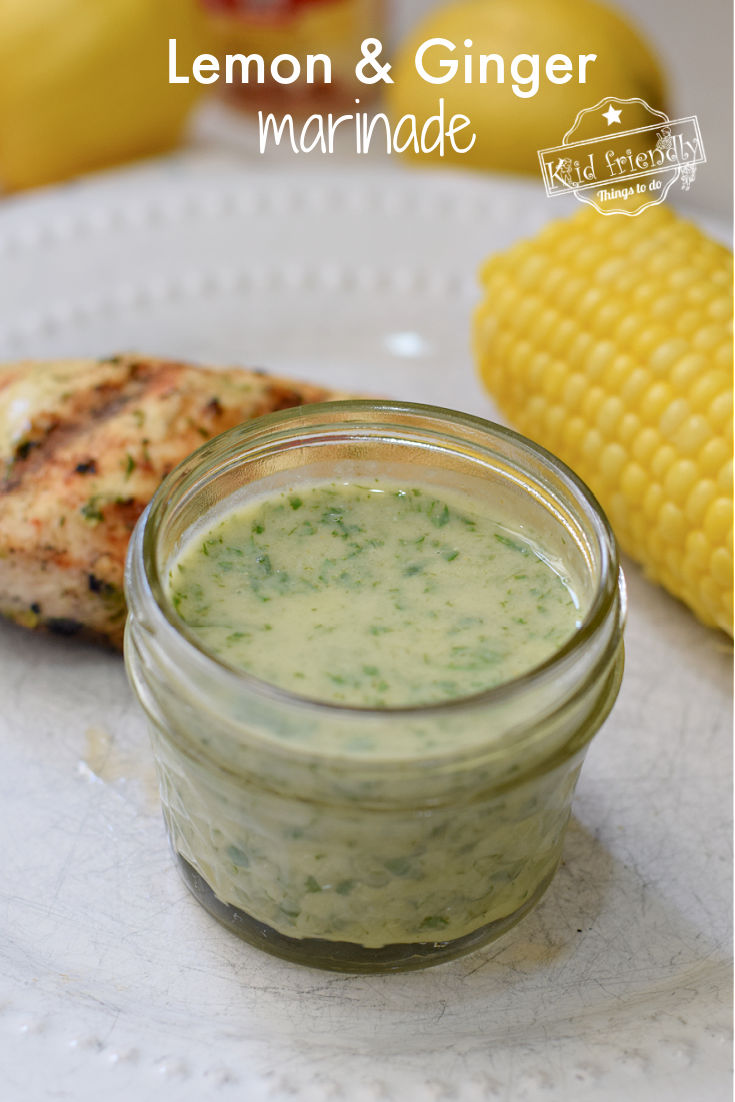 How long do you need to marinate meat?
Meat tends to taste best after it has been in a marinade for about 2 hours
You can marinate meat for as little as 30 minutes
Cover the meat that is in the marinade and put it in the refrigerator to soak up the flavors
It's best to use meat that has been soaking in the marinade on the same day
Can you re-use Marinade?
The marinade has most likely had meat soaking in it. For that reason, bacteria can settle inside the marinade and it is best to just throw out extra juices
If you want to use a portion of the marinade as a sauce, then you should pour some into a container before any meat has touched it and set it aside
If you do decide to re-use marinade that has touched raw meat, then boil it long enough to kill any bacteria
How can you use the marinade as a sauce?
Typically, you can take any marinade that you have set aside and boil it down into a sauce. The marinade will probably be reduced by half before you start to notice it thickening into a delicious sauce.
If you want to really thicken the sauce, you can use a combination of 2 parts cornstarch or flour to 1 part water mixture as a thickening agent
Print
Ginger & Lemon Marinade
Author:
Prep Time:

10

Total Time:

10 minutes
3 Tbsp

. lemon juice

1/2 cup

of fresh pasley

1/2 cup

of fresh chives

1

&1/2 tsp. salt

1/2 cup

of water

1/2 cup

of plain yogurt

2 tsp

. garlic powder

1 tsp

. mustard powder

1/2 tsp

. ground pepper

1 tsp

. ginger powder
Olive Oil
Instructions
With the exception of the olive oil – blend everything together in a food processor, or blender
Place meat into a container
Depending on whether or not you are using more than one type of meat, either divide the marinade up into different containers, or place it all into one conainer
Place your meat into the marinade
Refrigerate with cover on for 2 hours or longer – turning occasionally
Cut meat, or poultry. Leave shrimp intact, and skewer
Grill making sure to brush the meat with olive oil occasionally
Chicken should grill for about 10-12 minutes. Make sure the chicken is no longer pink in the middle
Shrimp should require less time. It will turn white and pink or orange, and be firm to the touch (about 4-5 min.)
Cook meat to desired doneness
Enjoy!
This recipe was adapted from the latest issue of Taste of Home 
If you enjoyed this post on Ginger & Lemon Marinade For Kabobs, then don't forget to follow along with me for so much more.