Chicken Enchiladas With Sour Cream White Sauce Recipe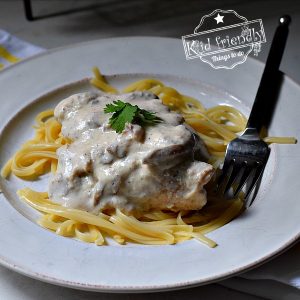 Posted by Melissa in Easy Family Recipes, Main Dish, Poultry | 13 comments
What is it about sour cream this week? I'm on a roll! Well, I'm rolling with it by sharing this sour cream sauce chicken enchiladas! When we go out to Chili's Restaurant, my absolute favorite food to get…besides the chips and salsa, is the Chicken Enchiladas with Sour Cream Sauce. Man, that's some good stuff! I've always wanted to make them at home. Finally! The stars aligned! I had all of the ingredients, just the right recipe, and a soccer free night!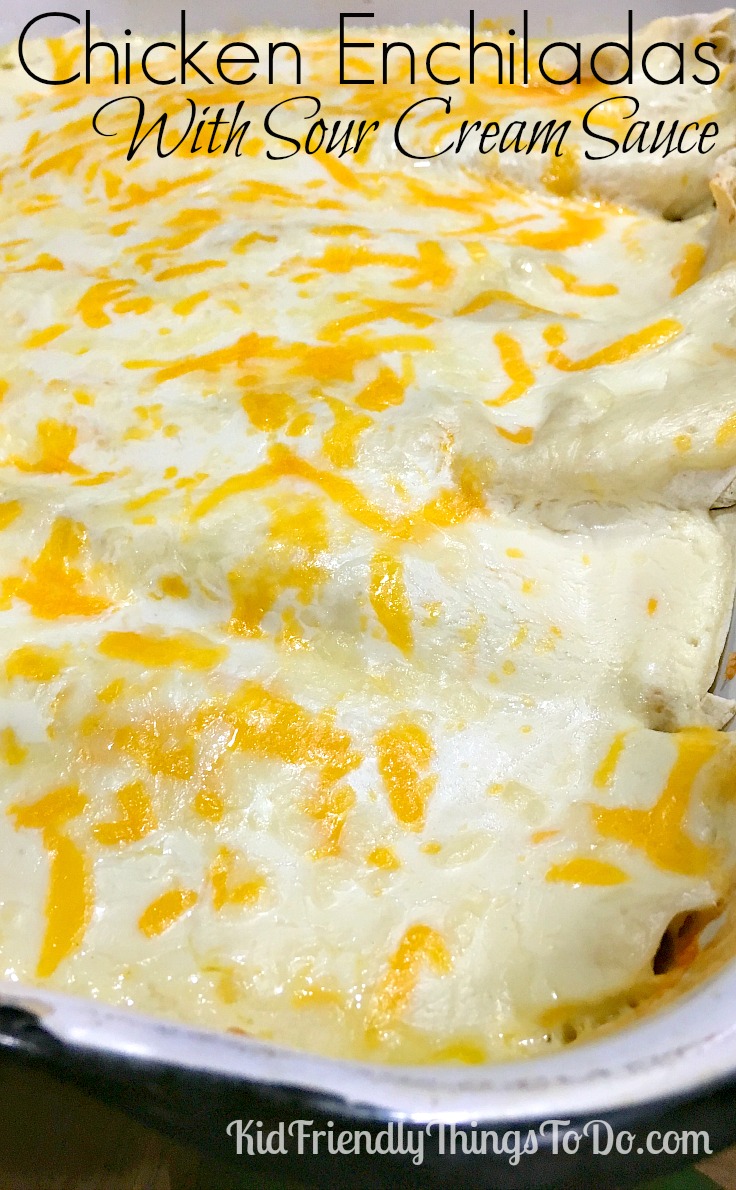 Really! It was torture waiting to take pictures. My poor family had to drool over this dish!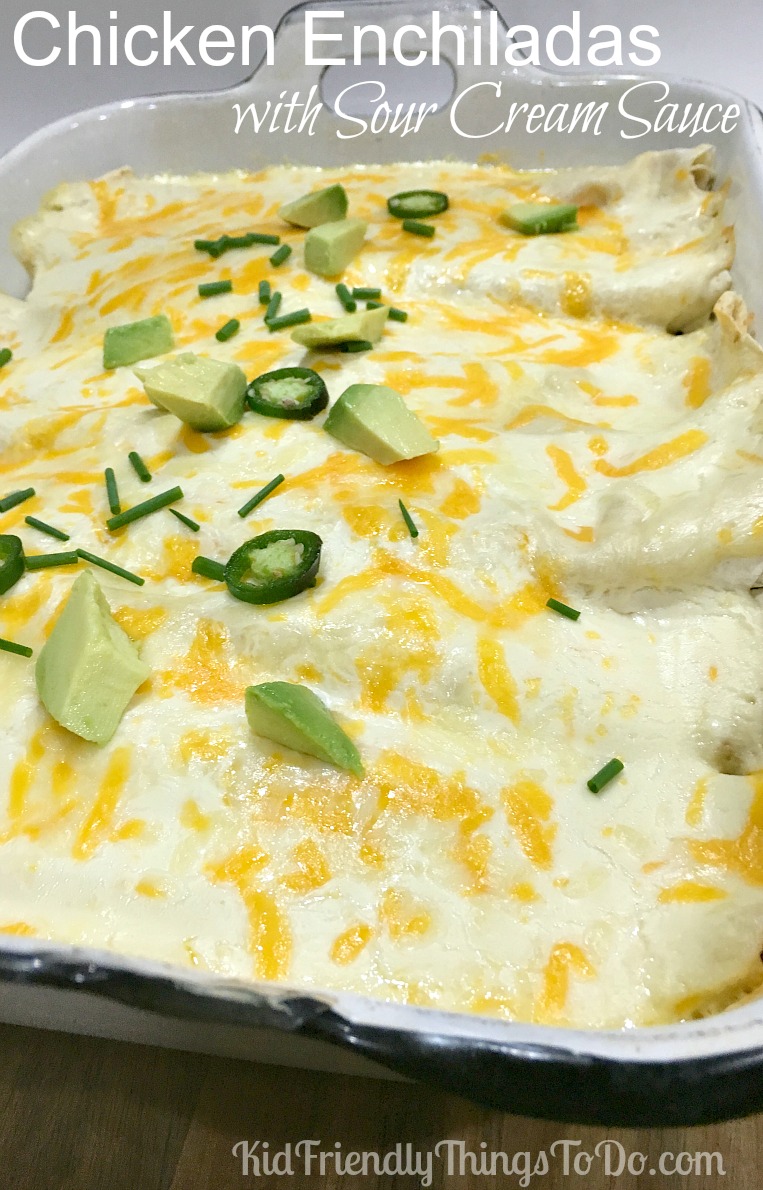 Still waiting…I had to add some toppings, and take ten more pictures!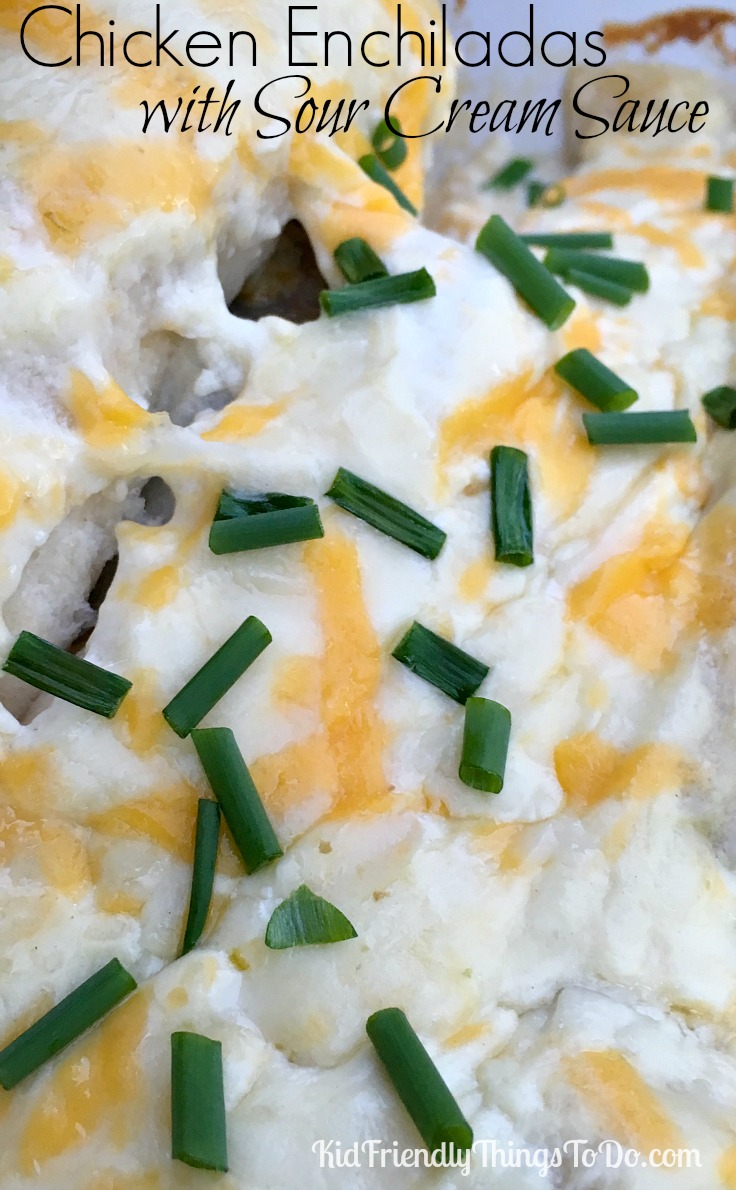 And then, there's the picture I had to take of me slowly lifting an enchilada with gooey cheese, and sour cream sauce pulling apart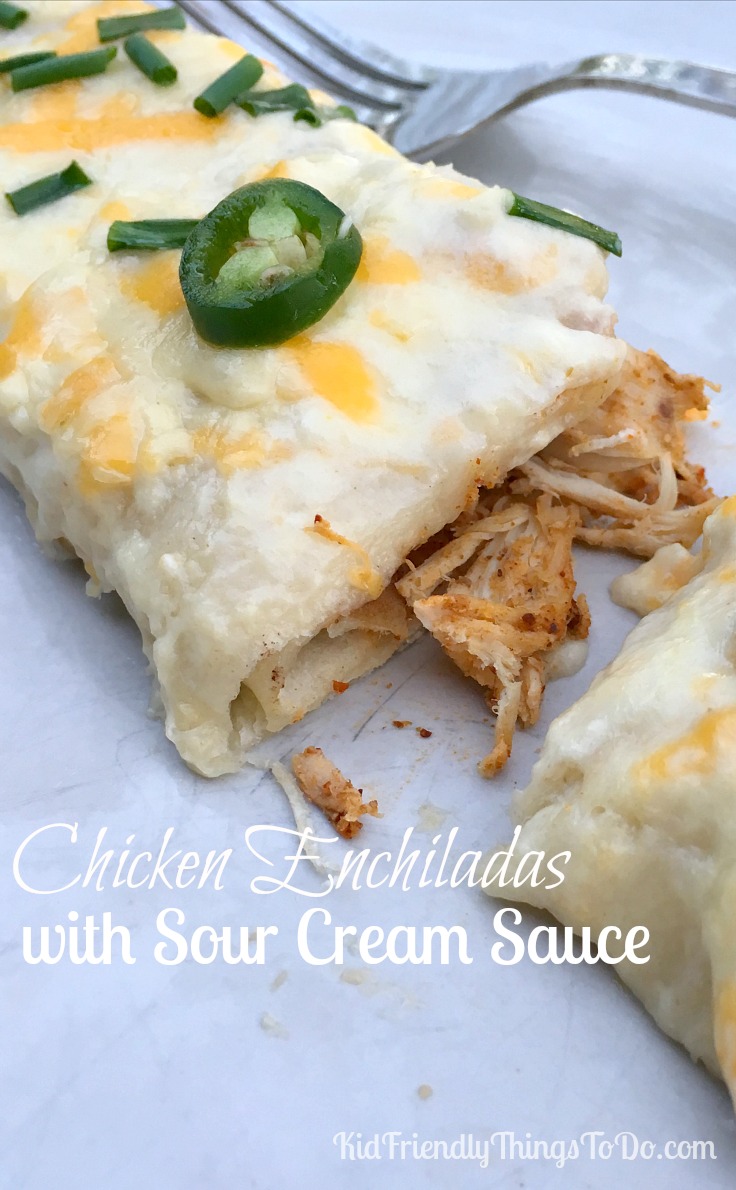 By now, my family was starving, and so ready dig in! Just like your probably ready for me to just get to the point! The recipe. Here it is!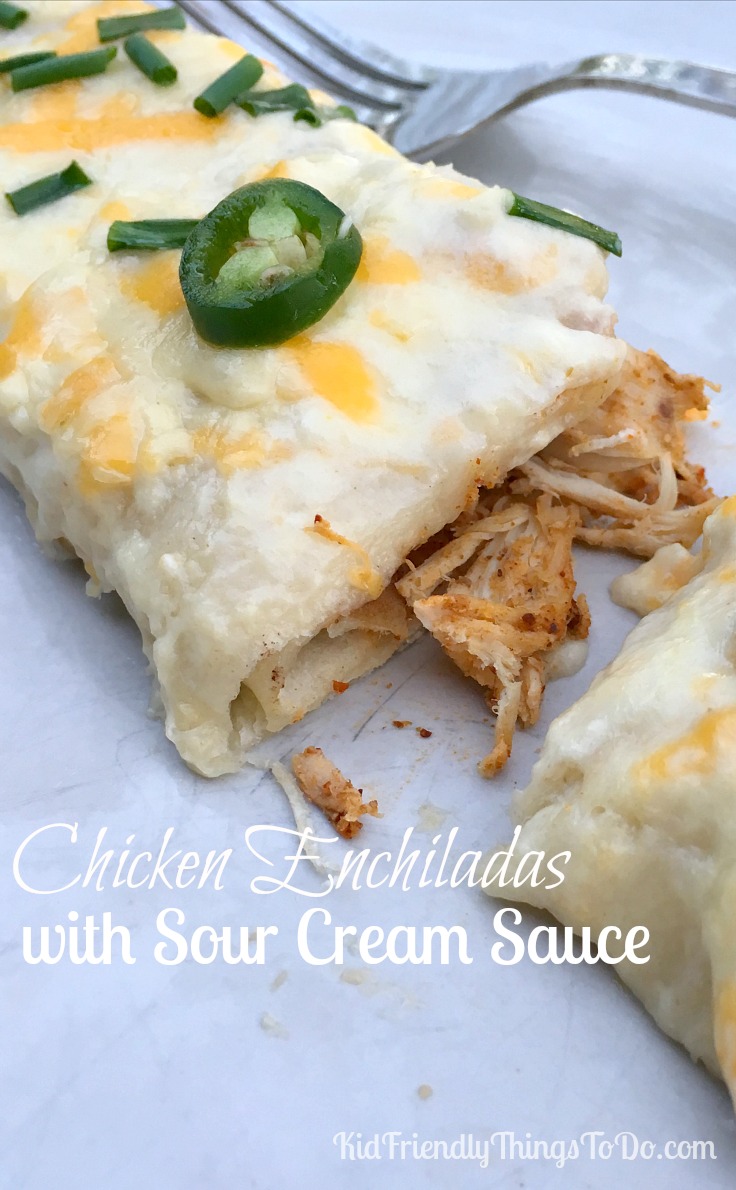 Chicken Enchiladas With Sour Cream White Sauce
2015-10-17 21:04:09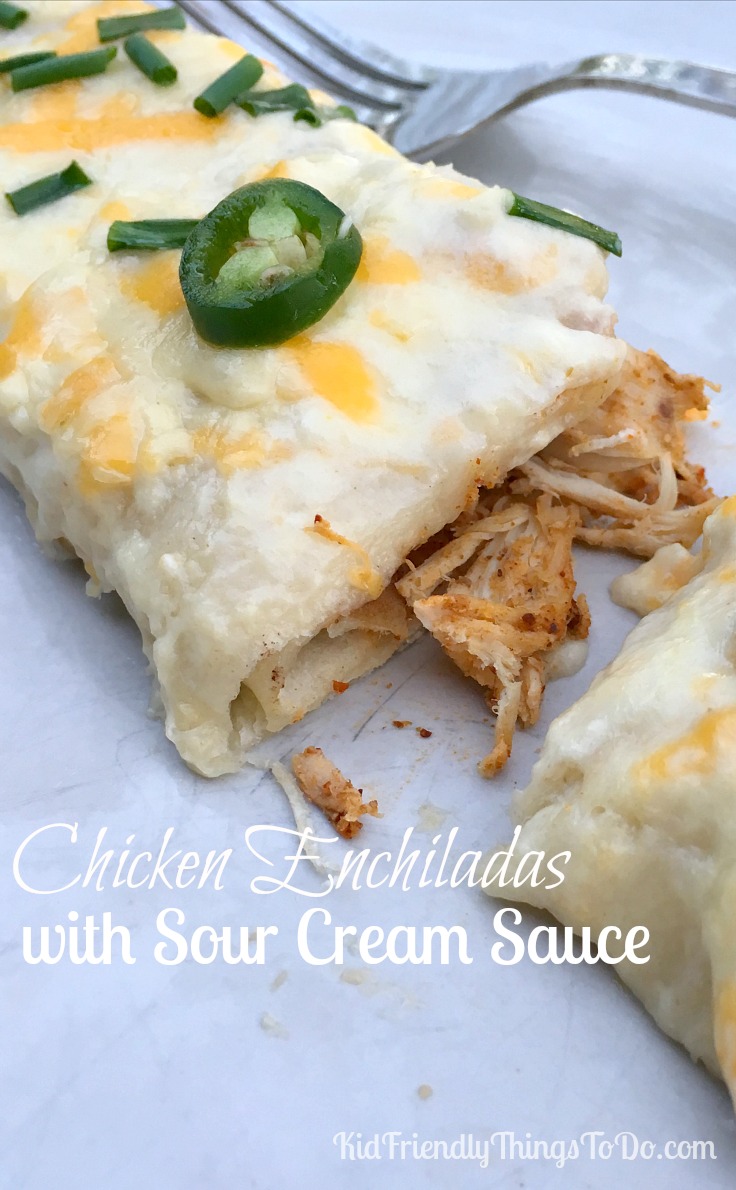 Ingredients
4 cups of cooked chicken breast - shredded or cubed
1 tablespoon chili powder
1/2 teaspoon garlic salt
1 teaspoon ground cumin
10-12 flour tortillas (10 inches)
SAUCE
2 tablespoons all-purpose flour
1&1/2 cups chicken broth
1&1/2 cups (12 ounces) reduced-fat sour cream
2 cups (8 ounces) shredded Mexican cheese blend
optional - Chopped tomatoes, avocado, green onion, and jalapeno
Instructions
In a large bowl, combine the chicken, chili powder, garlic salt and cumin. Place 1/3 cup chicken mixture down the center of each tortilla. Roll up and place seam side down in two 13-in. x 9-in. baking dishes coated with cooking spray
I a medium saucepan, whisk the flour and broth until smooth
Bring it to a boil, and cook for about 2 minutes
Remove from heat, and let it cool off for a few minutes
Stir in the sour cream and 1 cup of the cheese - stir until cheese is melted
Pour the sauce over the enchiladas
Sprinkle the rest of the cheese on top
Bake, at 350° for 15-20 minutes or until its bubbling
Top with your choice of toppings - optional ideas above
Adapted from Taste of Home
Kid Friendly Things to Do.com - Family Recipes, Crafts, Fun Food Crafts, and Game Ideas https://kidfriendlythingstodo.com/
Here's some equipment you might need or
even want
for this recipe:
~Melissa – KidFriendlyThingsToDo.com