Delicious and easy to make Ice Cream Floats for kids. Ocean Ice Cream Floats are the perfect fun summer drink to cool off with. Come on in and I'll share the recipe with you…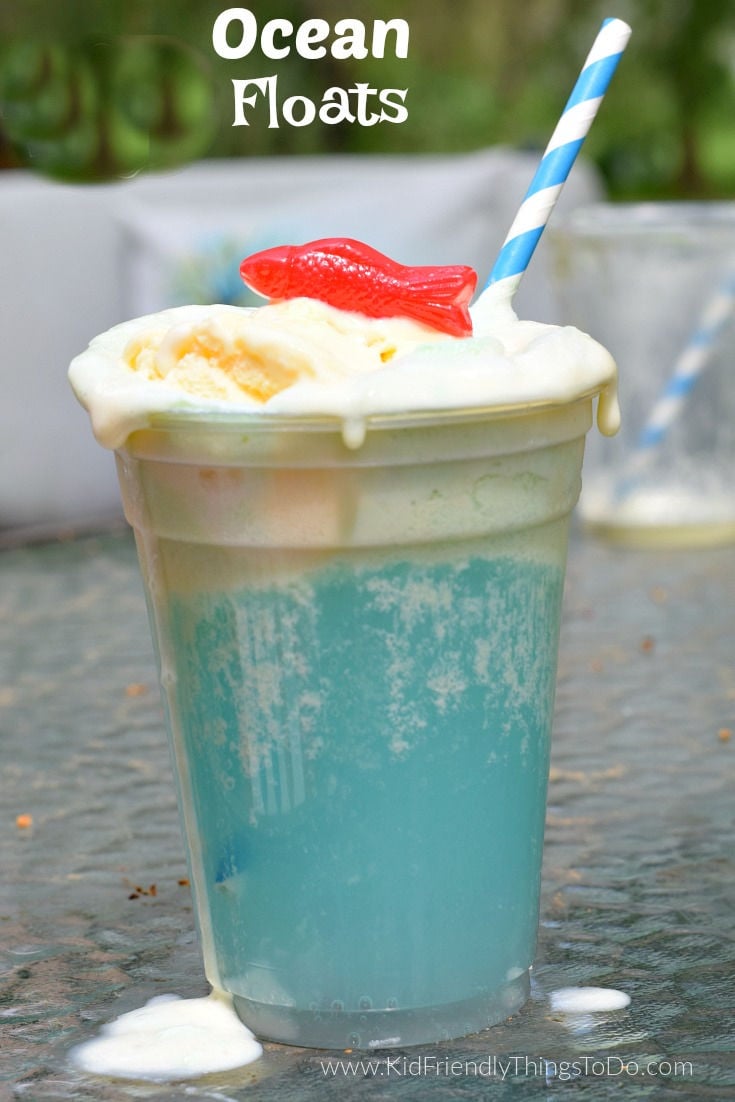 Ocean Ice Cream Floats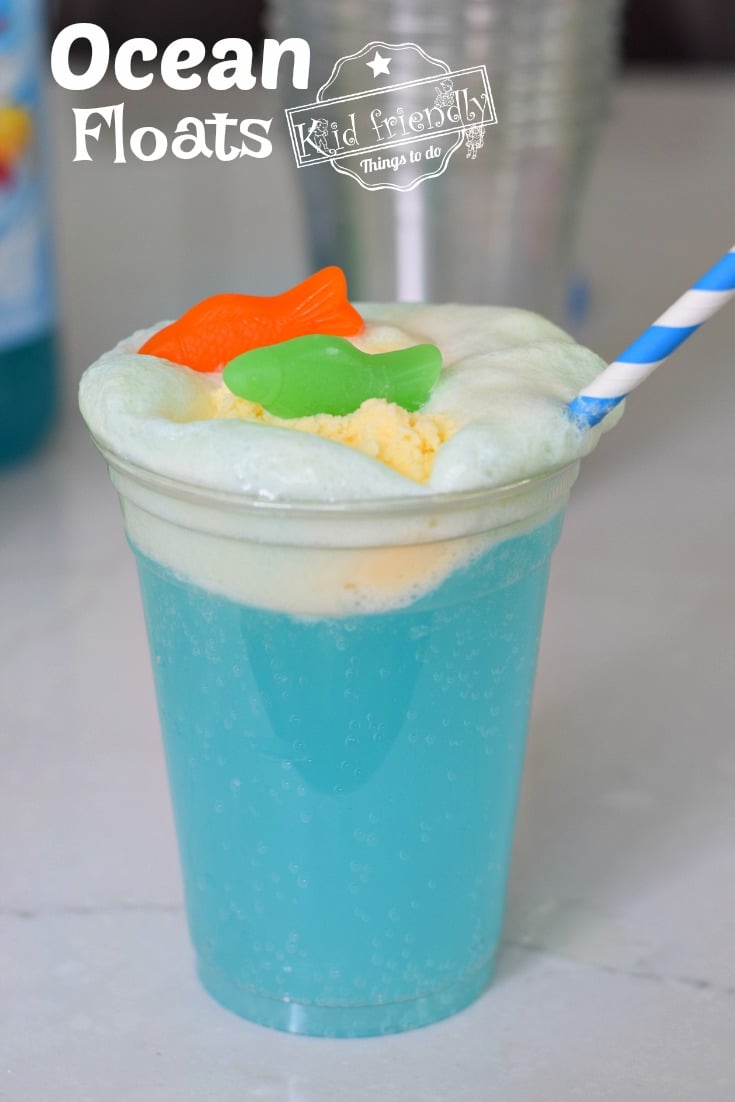 These are so much fun for the kids.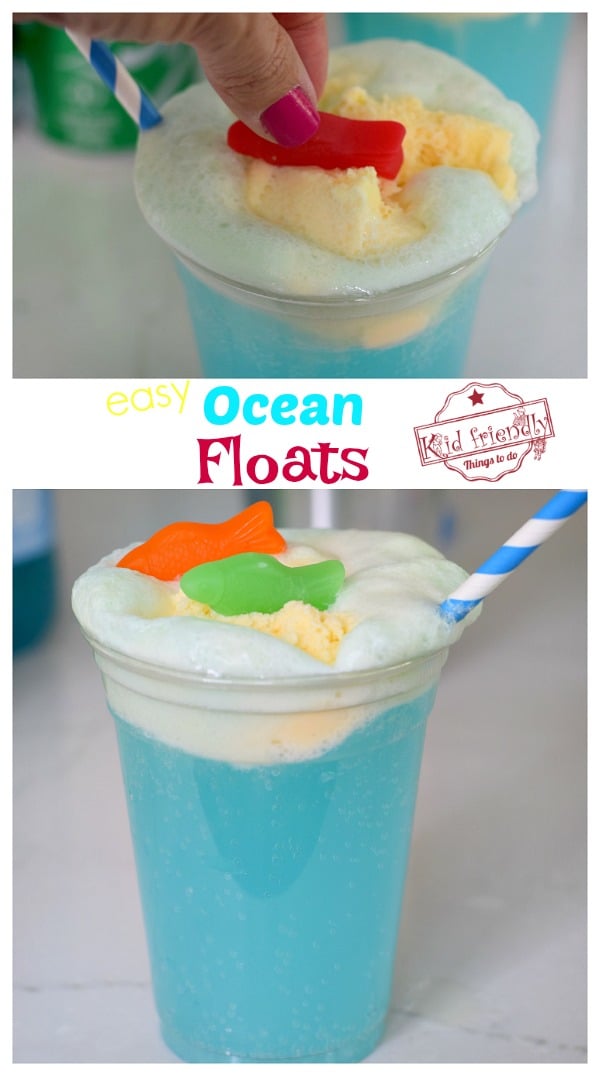 Luckily, they are easy to make. The kids will most likely ask for seconds and thirds – if you let them.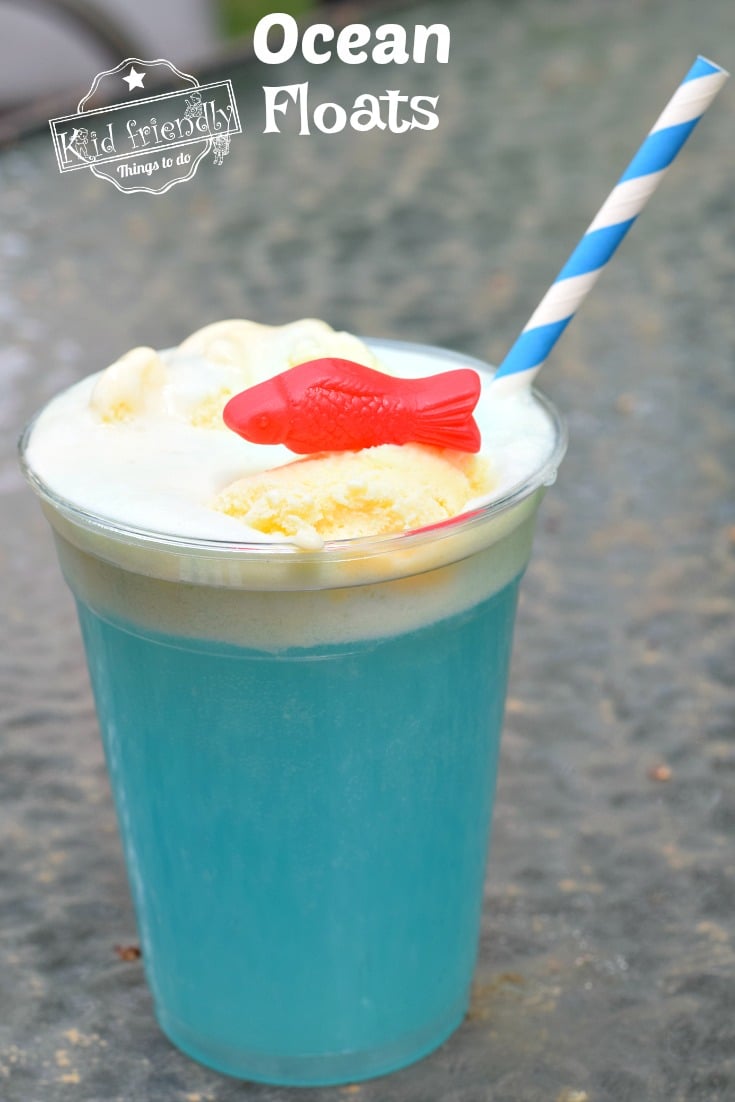 What Sodas are Good for Floats?
You can literally use any soda for a float. Orange soda, Root Beer, Coke, Pepsi, Grape Soda, and Sprite are all great Ice Cream Float Sodas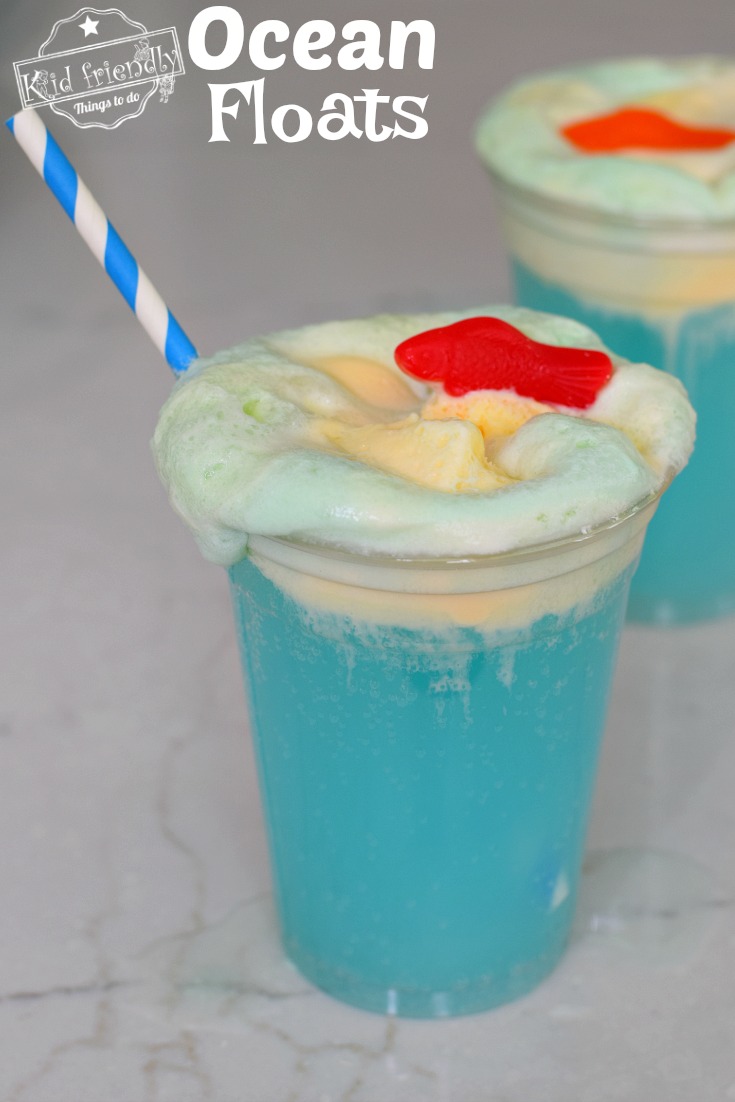 How Do You Eat an Ice Cream Float?
Ice cream floats can be eaten with a straw and spoon combination or just by using a straw. If you use a spoon, you can scoop at the ice cream and also drink the liquid with your straw. The vanilla ice cream will dissolve in the soda, so just using a straw is fine too
Are you looking for fun drinks to make with or for the kids? Try my recipes for McDonald's Copycat Shamrock Shakes,
Vanilla Chocolate Chip Milkshake, and Vanilla Chocolate Chip Milkshake
More Summer Drink Recipes 
Cherry Limeade – Sonic Copycat Drink Recipe 
Easy 5 Ingredient Tropical Smoothie Recipe 
Print
Ocean Ice Cream Floats {A Fun Drink for Kids}
A fun and easy Ice Cream Float for a fun summer treat
vanilla ice cream
Hawaiian Punch Polar Blast Drink or Berry Blue Typhoon
Sprite
gummy fish, sharks, and/or other gummy sea creatures
Instructions
Pour half of your cup with Kool-aid
Fill it up almost to the top with Sprite
Add 1-2 scoops of vanilla ice cream
Add an ocean themed gummy on the vanilla ice cream
Place a straw in the drink
Notes
*I like to use clear cups so the kids can watch the ice cream melt into the blue drink