McDonalds Copy Cat Shamrock Shake Recipe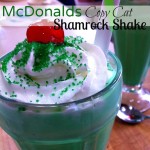 Posted by Melissa in Birthday/Holiday & Celebration Dish, Drinks, Drinks, Easy Family Recipes, Fun Food Crafts, Milk Shake, St. Patrick's | 0 comments
A blast from the past! Boy does this Shamrock Milkshake from McDonald's bring back memories. I can remember pulling up, with my mom, to what now, looks like a retro McDonald's. My friends and I would run to the Ronald McDonald playground with Hamburglar, Grimace and the rest of the gang. We played, for what seemed like, hours. I still remember sliding into the round hamburger (like the teacup rides, today). The hamburger had this round, silver handle, in the middle of us. We would spin that hamburger so fast, our heads would pull back from the force. We laughed, and laughed. I think one time, I chipped a tooth on the round metal handle. Those were the days.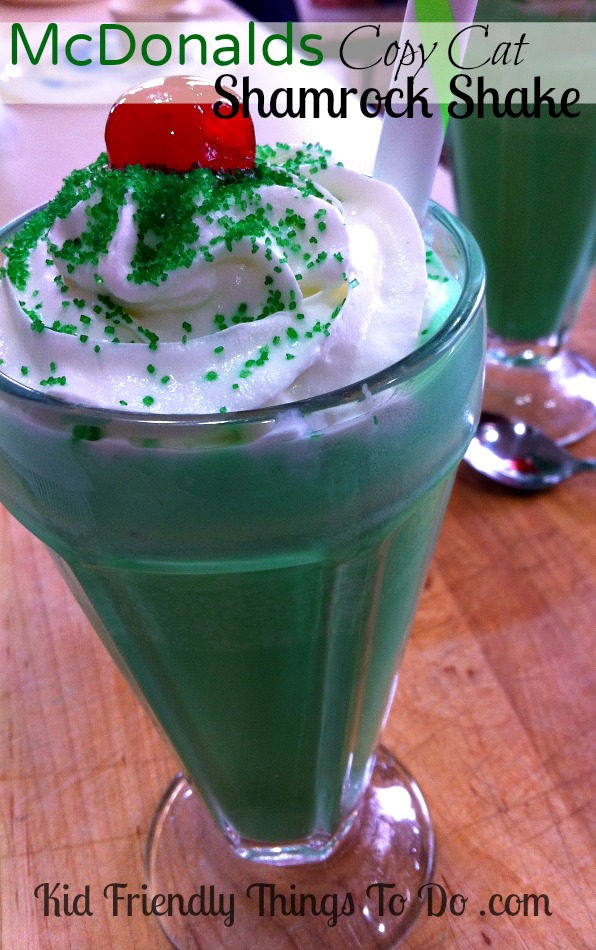 My favorite time of year was when McDonald's featured the Shamrock Shake. I was so excited when my mom pulled our station wagon up to the intercom, and I saw the green milk-shake on display.
I thought it might be a fun addition to a St. Patrick's Day dinner. So, I went in search for the recipe. Get this, total prep time – 5 Minutes, and done!