My Sister-In-Law, once shared some of her Mexican heritage recipes with me. I have to say that Mexican is my absolute favorite food, so I soaked up all that she said. This is my favorite dish. What she shared with me changed the way I make guacamole. I went one step further and added a couple of power ingredients to her base. I think this is absolutely the tastiest guacamole dip I've ever had. No one has come close to this tasty dip!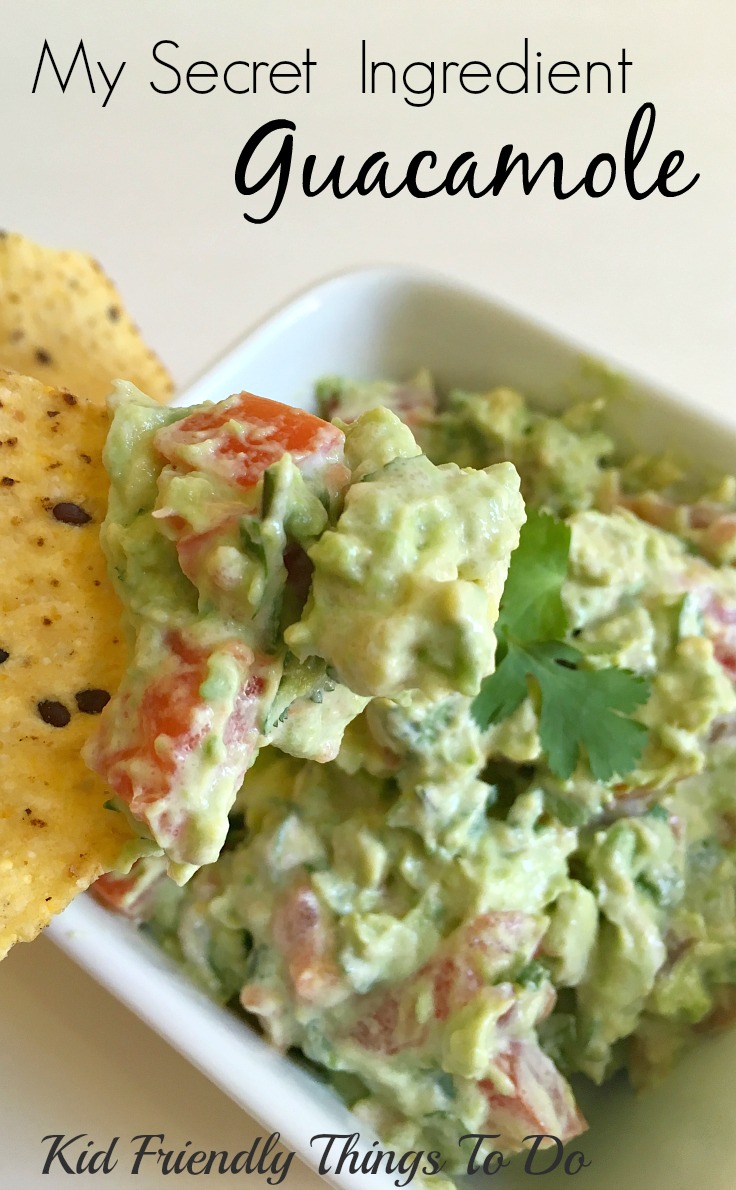 I like to leave the dip very chunky. Big pieces of tomato, cilantro, and avocado make this a WOW dip!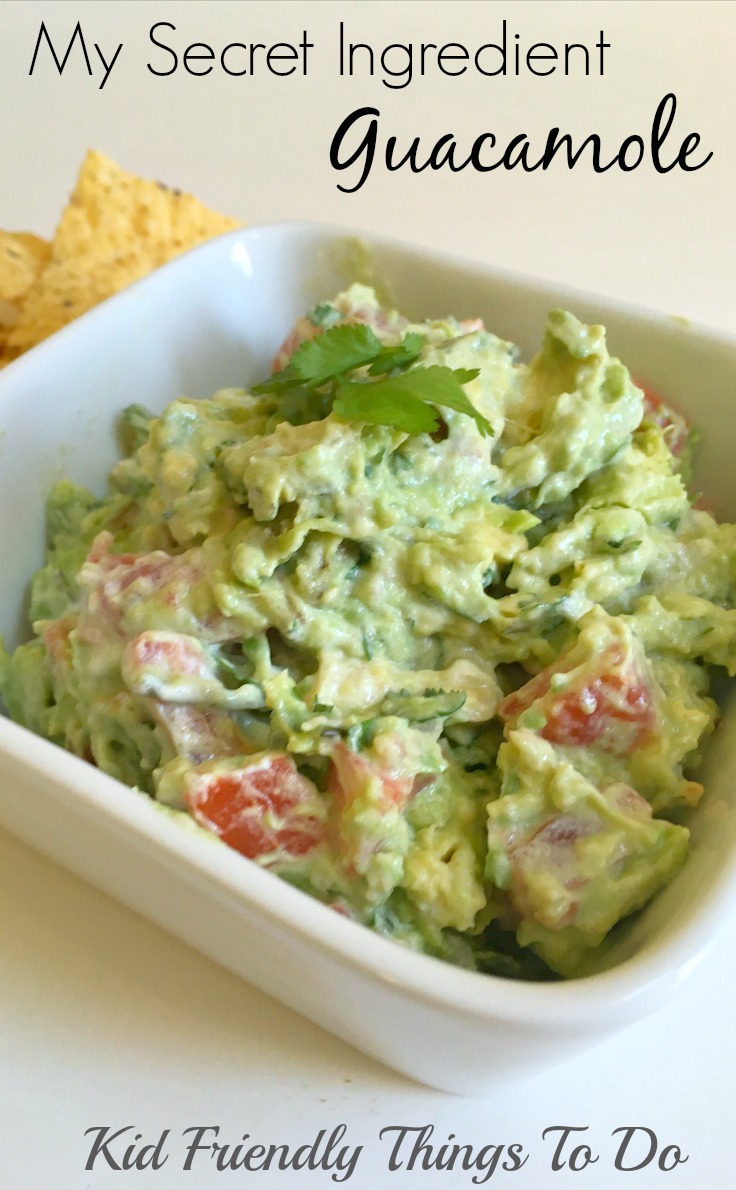 You won't find any lime juice to preserve the color, but you can certainly add a little if you have leftovers. I have never had leftovers, so it's never been an issue! Are you ready?!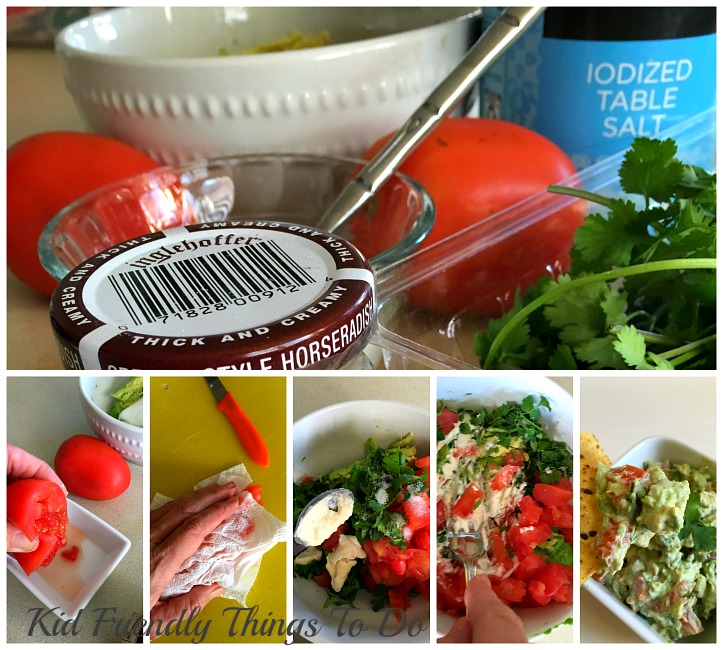 Never any mayonnaise, or garlic. They are not needed. I use a touch of sour cream, horseradish, and chunks of Roma tomatoes! Horseradish seals the deal! I get asked for this recipe all of the time! Here's the recipe:
My Secret Ingredient Guacamole
Delicious, chunky guacamole
2

Roma Tomatoes – Drained of juice, and Coarsely chopped

4

Soft Avocados

2 Tbsp

. Sour Cream

1 tsp

. Prepared Fresh Grated Horseradish

1/4 tsp

. salt

1

handful of chopped Cilantro
Instructions
Cut your tomatoes in half, stand over the sink, and squeeze the tomato juice out of the tomato.
Chop the tomato in to large pieces, and lay on a paper towel to dry
Cut your avocados in half – Remove the avocado seed – spoon the avocado out of the shell
In a large bowl, combine the dried tomato pieces, avocado, sour cream, horseradish, salt, and cilantro
Use a fork to mash the avocado (leaving some chunks) and stir ingredients together
Enjoy with tortilla chips.
Here's some stuff you might need or
even want
for this recipe:
(affiliate link)
[box] [/box]