Shortcut Jalapeno & Cheddar Cornbread Using Jiffy

Posted by Melissa in Breads, Easy Family Recipes | 22 comments
Wow! This is a delicious and moist cornbread! I used Jiffy Corn Muffin Mix, and added few extra ingredients to make this absolutely good to the last bight, easy to make Corn Bread!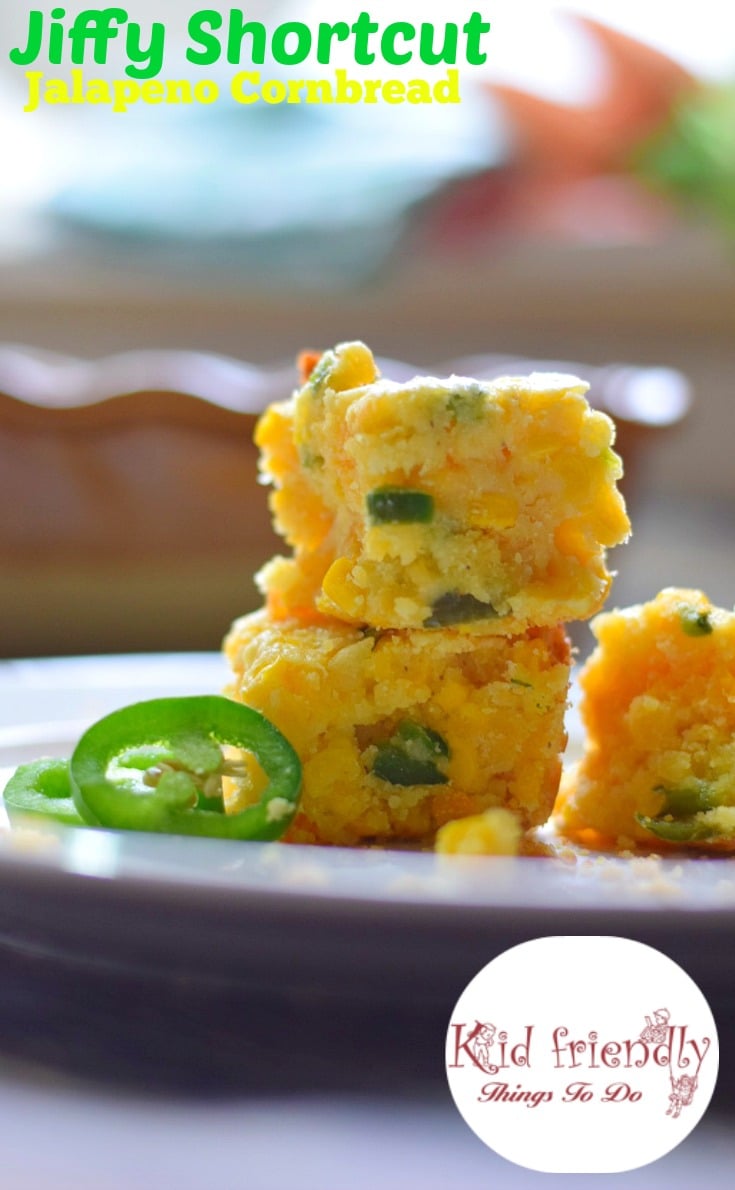 This bread is the perfect side to any Mexican dish or delicious soup.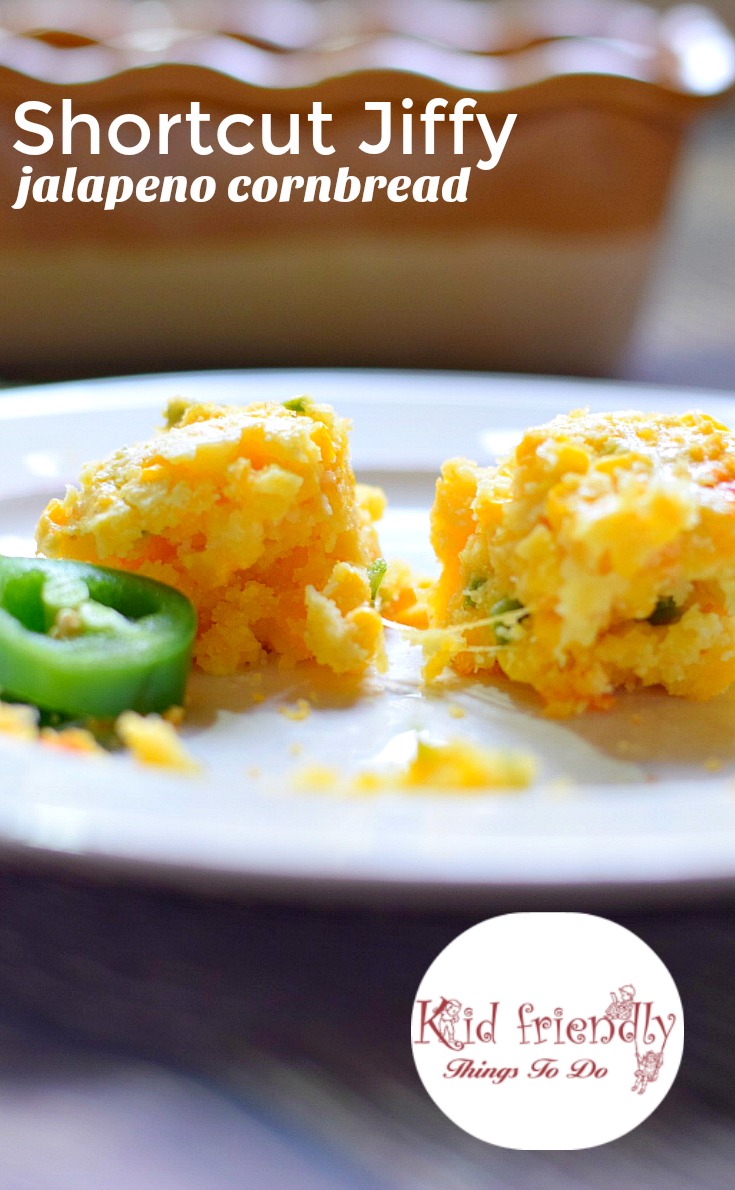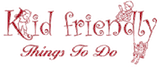 MY LATEST VIDEOS
Did I mention the gooey cheesy goodness?
Here's the recipe for you:
Shortcut Jalapeno and Cheese Corn Bread Using Jiffy Mix

2015-01-14 12:06:50

Moist, and delicious to the last bite!

Ingredients

1 box of Jiffy Corn Muffin Mix
2 T of melted butter (I use unsalted)
1/3 cup of milk
1/2 cup of shredded cheddar cheese
1 can (15 oz.) of sweet corn - drained
1 medium Jalapeno diced (or) 2 T of canned jalapeno diced
1 egg

Instructions

Preheat oven to 375 degrees
Using a large mixing bowl, add the corn muffin mix and all of the other ingredients and mix until the dough is moist
Grease a loaf pan and pour the mixture into the pan
Bake at 375 degrees for about 25-35 minutes - or until a toothpick inserted in the middle comes out clean
Bread will still be very moist when done, don't let that confuse you with it not being cooked

Notes

*Adjust baking time per baking dish. Muffins will be ready on the earlier side of time frame (around 15-20 min., loaf pan will probably take the full amount of time because of the depth of the batter - maybe longer, use the toothpick method. you can use an 8x8 or 9x9 pan to spread the batter out a little, and you are probably looking at closer to 25 minutes.
*If you want this bread to pack a little heat, then add some seeds from the Jalapeno - the heat is in the ribs and the seeds. It's totally up to you. I took the ribs and seeds off of my Jalapeno skin before slicing

Adapted from Food.com

Kid Friendly Things to Do.com - Family Recipes, Crafts, Fun Food Crafts, and Game Ideas https://kidfriendlythingstodo.com/
Older photos…