Homemade Chocolate Whipped Cream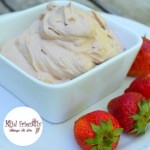 Posted by Melissa in Birthday/Holiday & Celebration Dish, Dessert, Easy Family Recipes, Fruit Fun, Game Ideas, Recipe, Snack Time, Valentine's Day, Valentine's Day | 1 comment
I've noticed this post for Homemade Chocolate Whipped Cream in my top 10, lately. That got me to thinkin' I'd better whip up a batch and get some better pictures. The kids were NOT disappointed! Here's the old post with updated pictures…
So, this didn't last long on the platter. As a matter of fact, the strawberries were gone in about 2.5 seconds. And, the kids were found around the house with a heaps of whipped cream on their index fingers. They've mastered the art of using their fingers as tools. They've also mastered the stealthy ninja move of sneaking things by me! Here's the recipe!: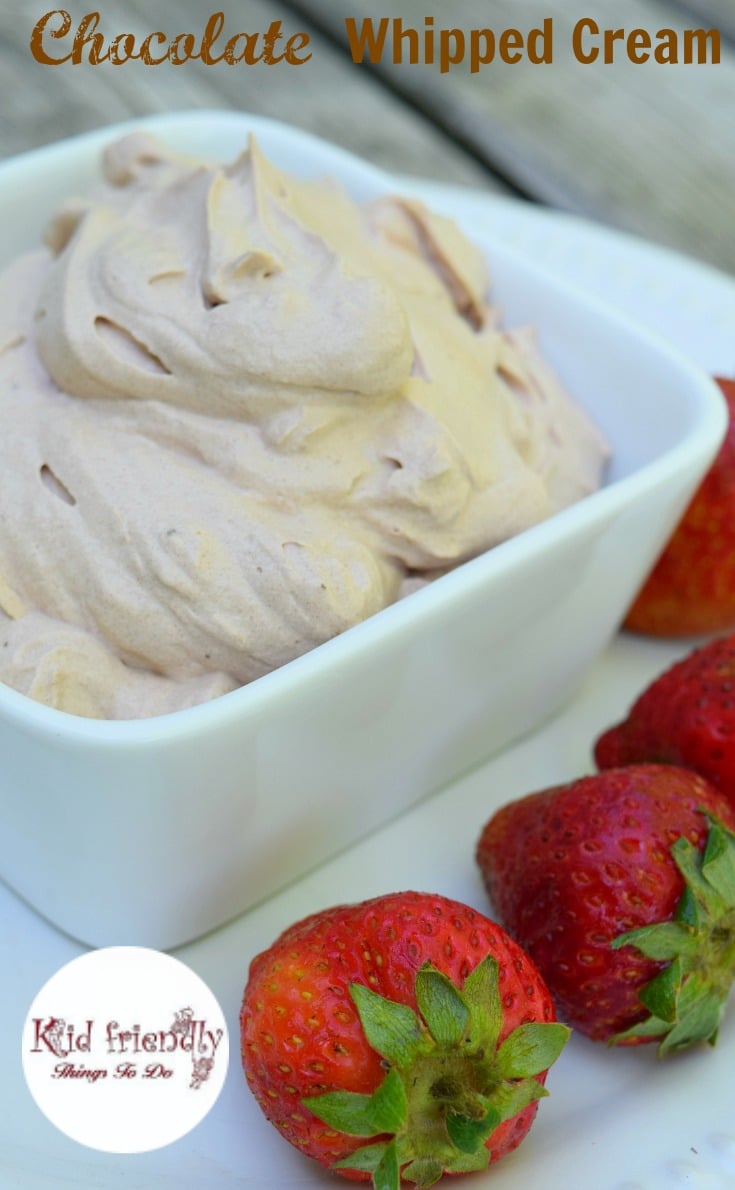 Enjoy it with some nice ripe strawberries and any other dipping fruit! Oranges would be delicious!

Homemade Chocolate Whipped Cream

2015-07-02 08:53:59

Ingredients

1/2 cup of powdered sugar
1/4 cup of unsweetened cocoa
1 and 1/2 cups of heavy whipping cream

Instructions

Using a handy dandy mixer, pour your powdered sugar
Add the cocoa
Mix those two - just until they are blended together
Then add your heavy whipping cream
Set that sucker on medium to high
Watch the whipped cream come to life! That's it! Enjoy!

Kid Friendly Things to Do.com - Family Recipes, Crafts, Fun Food Crafts, and Game Ideas https://kidfriendlythingstodo.com/
~Melissa – kidfriendlythingstodo.com – fun foods, party ideas, kid friendly crafts, recipes, and fun things to do with the whole family!