How to Bake a Whole Chicken in the Crock Pot | Kid Friendly Things To Do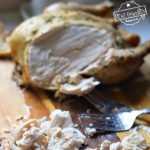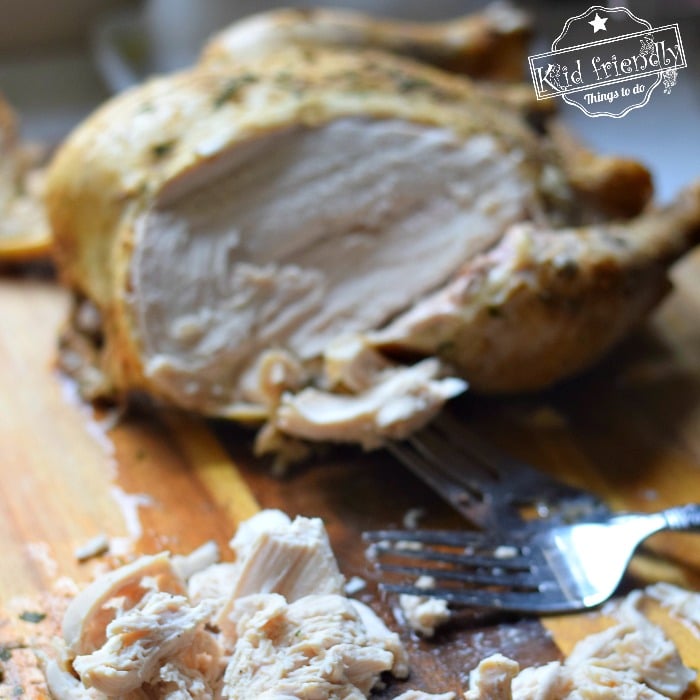 Posted by Melissa in Easy Family Recipes, Poultry, Slow Cooker | 0 comments
Today, I'm sharing the recipe for My Slow Cooker Shredded Chicken with a delicious dry rub. This Whole Chicken in the Crock Pot Recipe is a great time saver that you can use for several more family meals. Come on in and I'll share the recipe with you and show you How to Bake a Whole Chicken in the Crock Pot…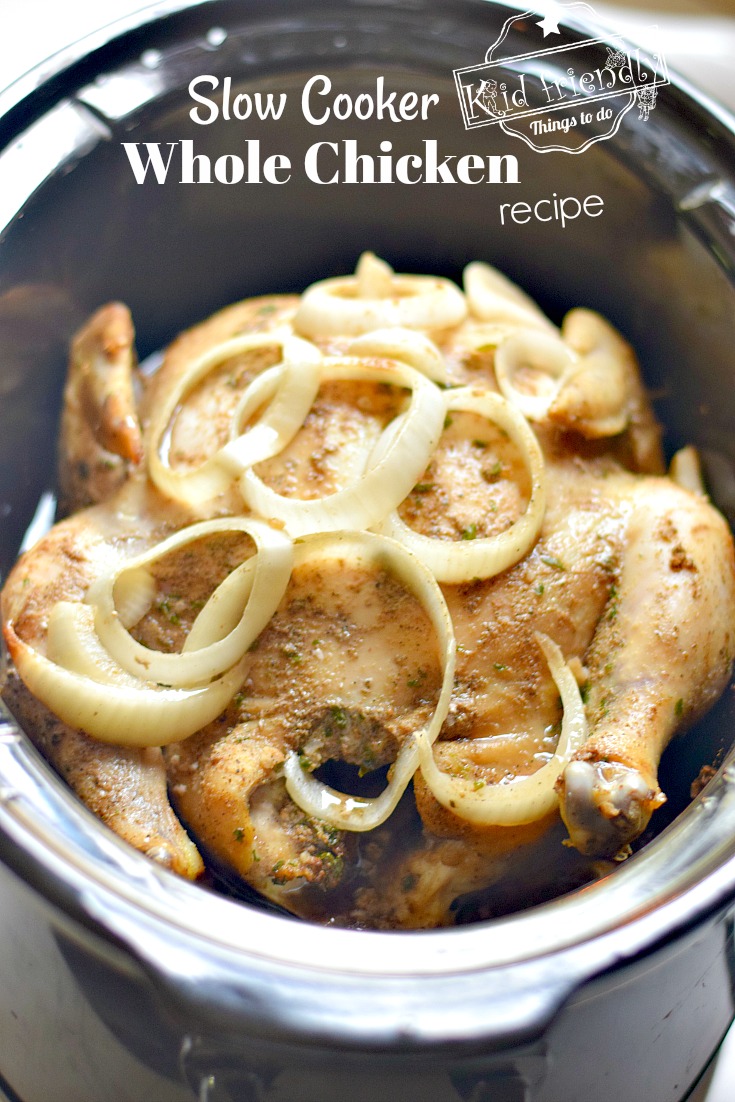 I can't believe the amazing meals that I have gotten out of this one 6 lb. chicken. The first night was the chicken itself with mashed potatoes and gravy from the juices. That would have been good enough right there. The chicken is packed with flavor from an easy dry rub that is ready in seconds.

But, then I decided to play around with the leftover shredded chicken. The next night I made the easiest and most awesome Chicken Tacos, and then a Root Beer Barbeque sauce for Pulled Chicken Barbeque Sandwiches.
All from one chicken! What a great deal, and timesaver. I'll share the links to those recipes, below.
Here are my top Amazon picks for this Crock Pot Chicken Recipe…
Equipment Needed:
Here's the handy dandy printable:
Print
Slow Cooker Shredded Chicken Recipe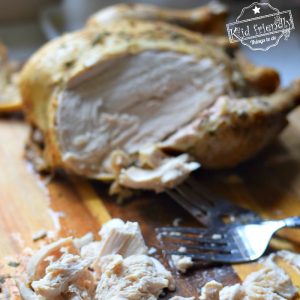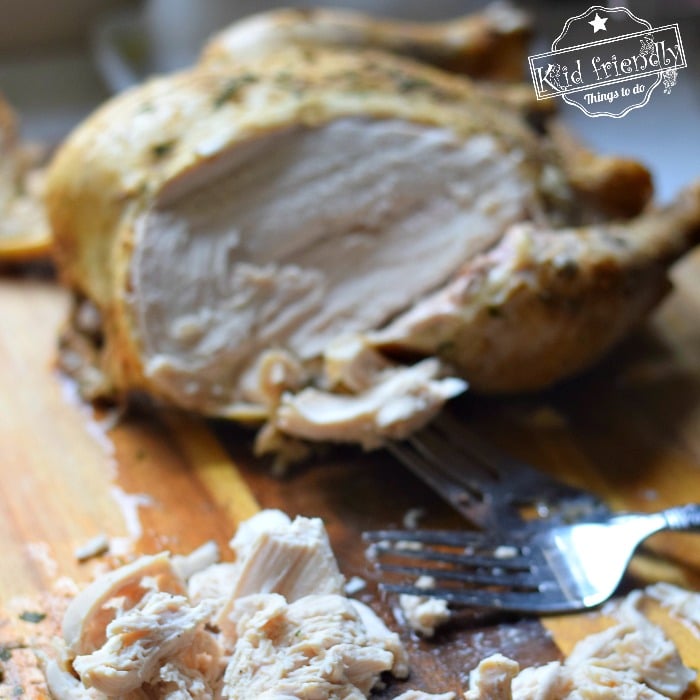 Scale
Ingredients
Dry Rub
1 Tbsp. of each
Parsley Powder – or Dry Parsley Flakes
Garlic Powder
Paprika (Spanish)
Minced Onion

1/2 tsp

. of Cumin

1/2 tsp

. of Ground Black Pepper

1/4 tsp

. of Cayenne Pepper

2 tsp

. of Salt
Additional Ingredients for Slow Cooker Meal
Whole Chicken – about 6 lbs.

1

Large Vidalia Onion – Sliced
Whole Carrots
Bay Leaf
Gravy
2 Tbsp

. of flour mixed with 2 Tbsp. of Water
Instructions
Prepare the dry rub by mixing all of the dry rub spices together in a medium size bowl
Place Most of the onions and carrots into the bottom of the slow cooker
Rub the chiken with dry rub, rubbing some underneath the skin
Place the chicken in the slow cooker
Add the rest of the onions, carrots, and bay leaf into the Cooker
Place on Low, and cook for 6-8 hours, Basting Occasionally
Gravy
Pour some of the juices out into a saucepan
Gradually pour the flour and water mixture into the juices and whisk together
Heat until gravy thickens
Here are the links to the recipes that I promised you that go with this Slow Cooker Whole Chicken…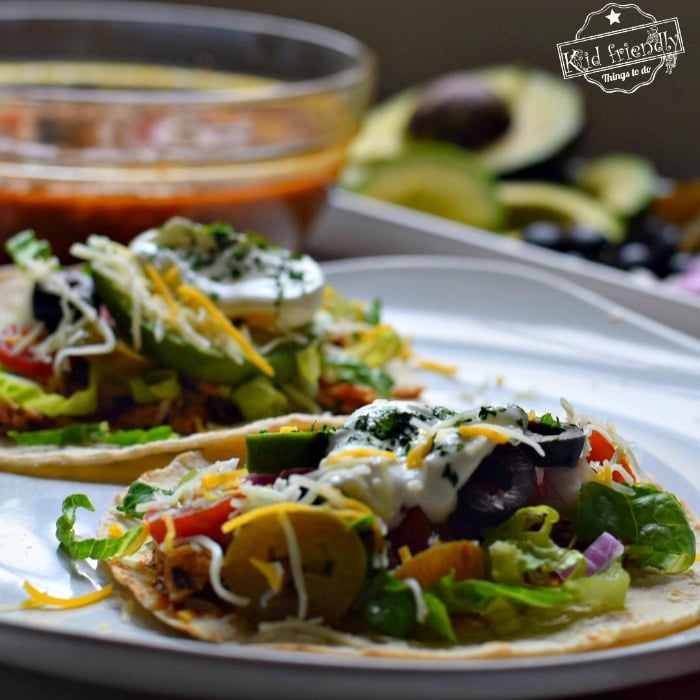 Slow Cooker Shredded Chicken Tacos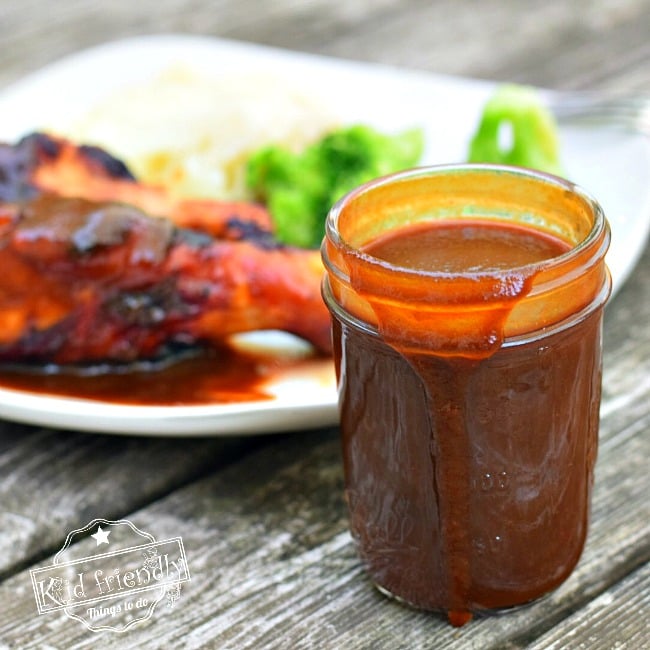 Root Beer Barbecue Sauce Recipe