It's that wonderful time of the year for Christmas Parties, fun party favors and crafts for the kids. These super quick and cute DIY Christmas Candy Sleighs are the perfect party favor, gift or fun craft for the holidays. Come on in and I'll show you How To Make a Christmas Candy Sleigh…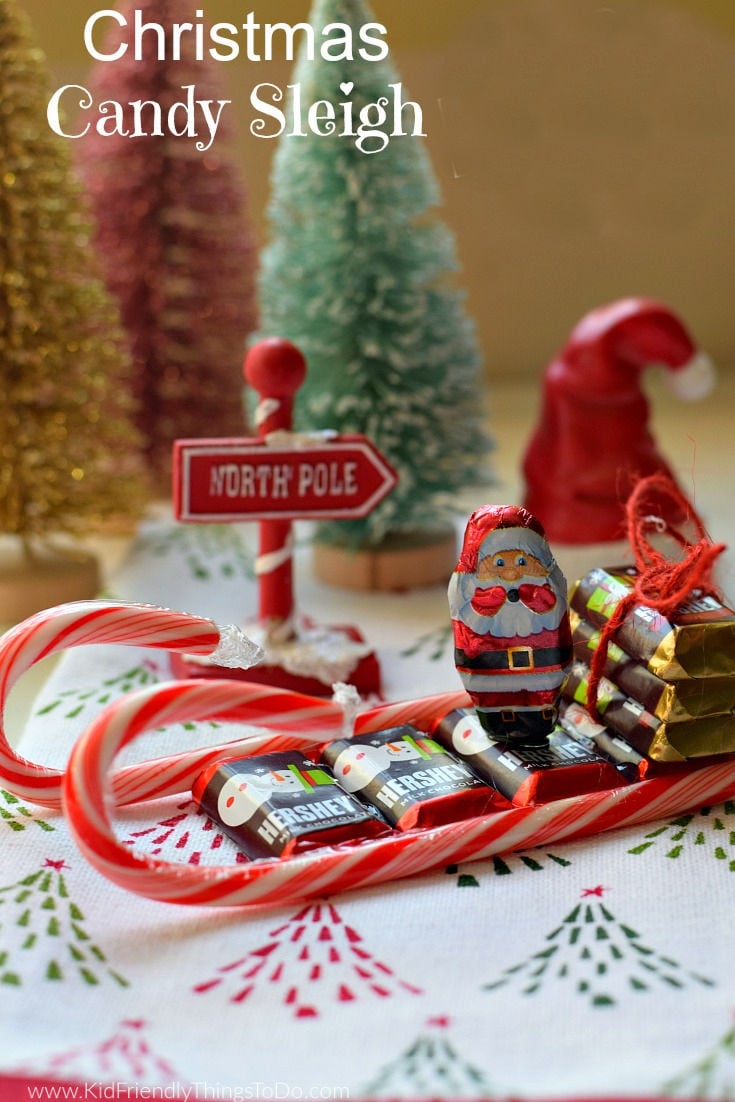 Don't you just love it?
Here's a quick video to show you how easy it is to Make a Christmas Candy Cane Sleigh. Full instructions are below…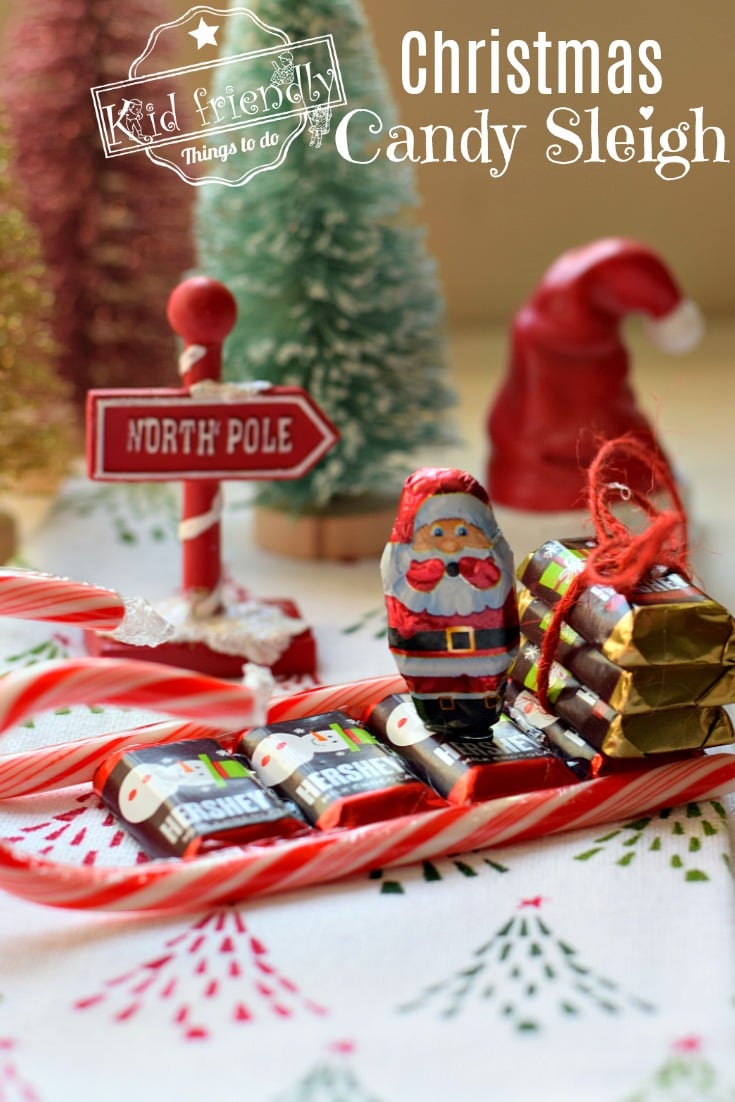 I love the Santa's expression on the sleigh.

…and, the wrapped gifts behind him.

It's so easy to make, too!
Here are my top Amazon Picks for How to Make a Christmas Candy Sleigh Craft…
(affiliate links)
[box]     [/box]
Finally, Here's my Easy "How To" on How to Make a Christmas Candy Sleigh…
Supplies Needed for Candy Sleigh Craft…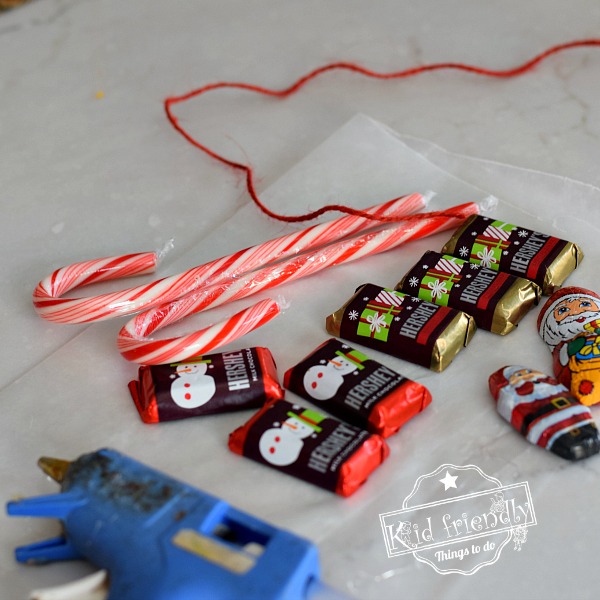 Miniature Christmas Wrapped Hershey Bars (7 per sleigh) *try to find the ones with gifts on them for the 3 on the back of the sleigh
2 regular-sized candy canes
about 6 inches of twine – Christmas colors
Foil-wrapped chocolate Santa Claus Candy
Lo temp glue gun with glue sticks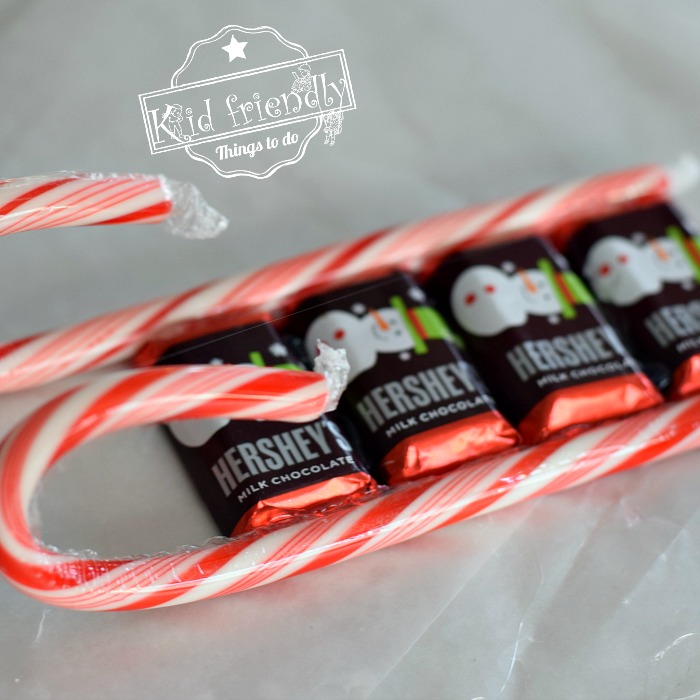 Line 4 identically wrapped Hershey bars in a row (side to side)
Secure them with glue
Add your candy canes, using glue to secure them, to each side of your lined Hershey Bars. They should be facing the same way and the straight ends should line up with the end of your Hershey Bars. The curved ends will project out at the front.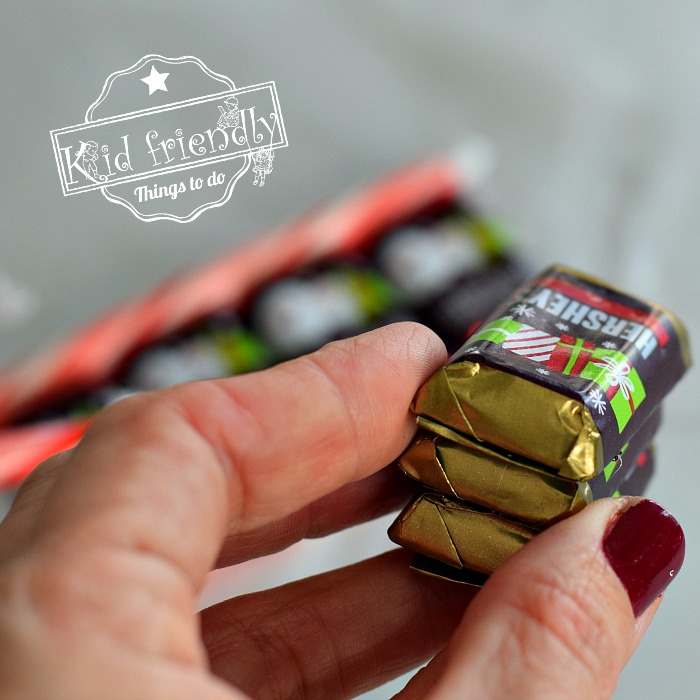 Stack 3 more Hershey bars and glue them together for the gifts that Santa will deliver
Wrap those in twine and tie the twine at the top, in a bow
Glue that onto the back of the sleigh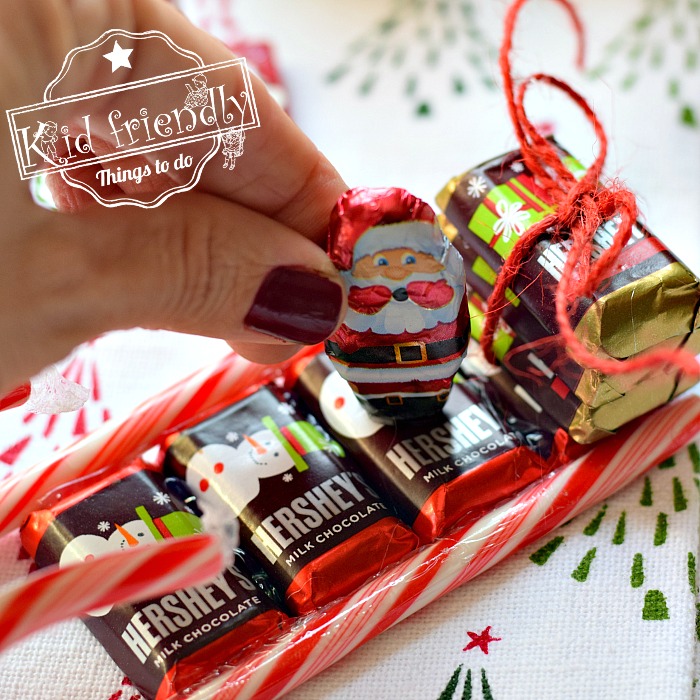 Glue the Santa in front of the presents
That's it!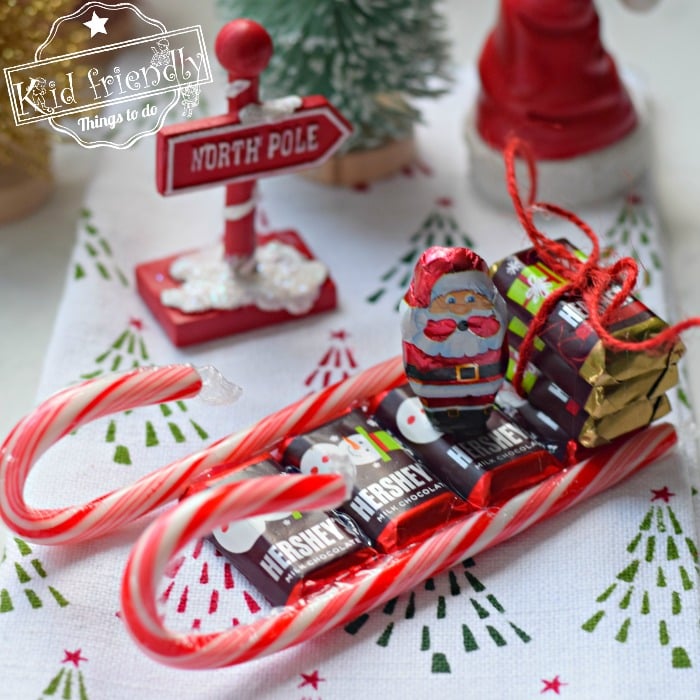 ~ Merry Christmas!
Melissa – Kid Friendly Things To Do