This Christmas, bring back the simple "homemade craft ornaments" from the good old days. The Candy Cany Christmas Mice craft is a timeless craft that is sure to delight any girl or boy. Come on in and I'll share how you can make these cute Felt Christmas Mice, today and give you a free Printable Template…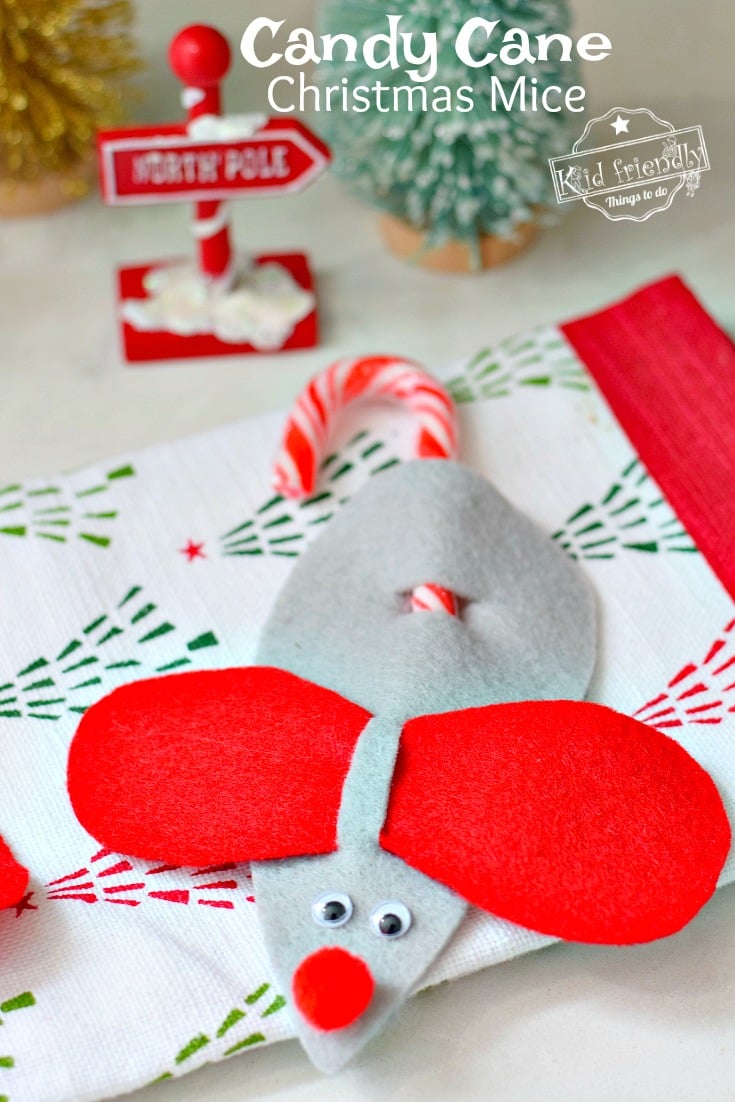 While the image above is a Felt Christmas Mouse that I recently made, I still have my Candy Cane Christmas Mouse from when I was a kid. My mom saved it and after all these years, it's still as cute as ever.
You can set your Felt Christmas Mice around the house as decorations or place them in your tree as an ornament.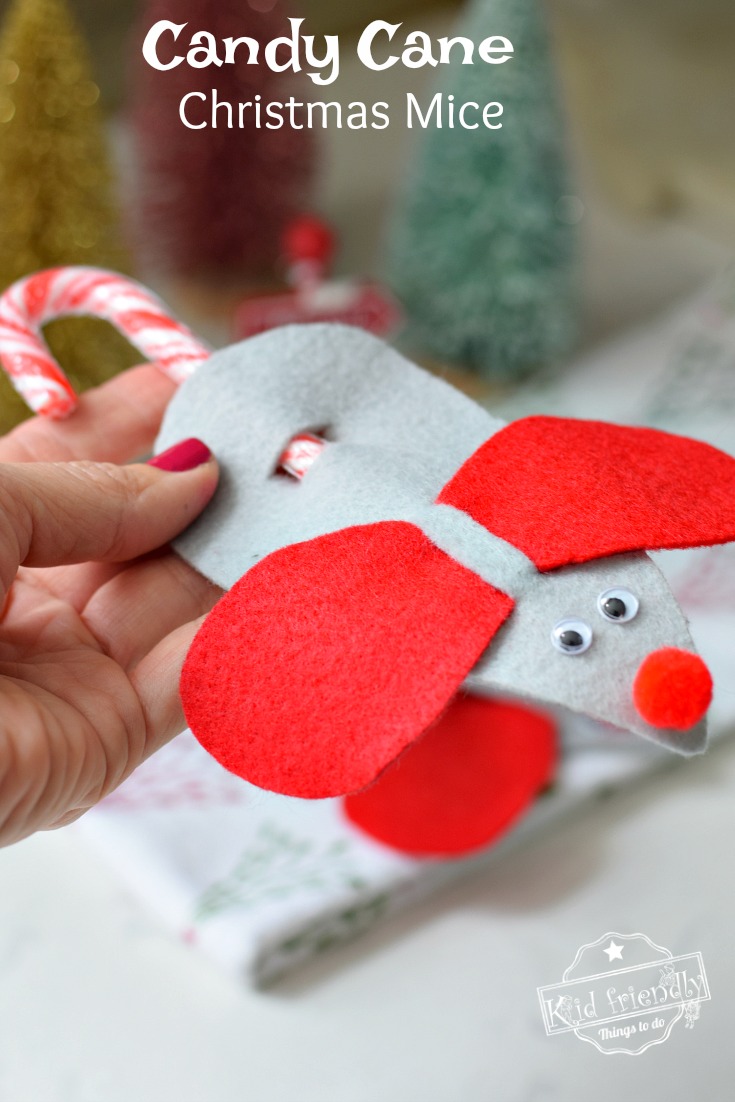 They make great party gifts, as well. Kids will love their felt mouse and the surprise of a candy cane to enjoy on the way home from your house.
Here are my top Amazon Picks for this Christmas Craft…
(affiliate links)
[box] [/box]
More Christmas Ornament Ideas 
Melted Jolly Rancher Christmas Ornaments 
Sugar Ornaments – Homemade Christmas Ornament 
Here is what you'll need to make Christmas Mice…
Supplies:
(1 felt sheet will make approximately 4 mice)
gray felt sheet (8×12)
red felt sheet (8×12)
scissors
tacky glue or low temp glue gun
small google eyes
small red pom-pom
candy cane
optional – template
Here is the Printable Template for the Mice…
Making the Christmas Mice Craft…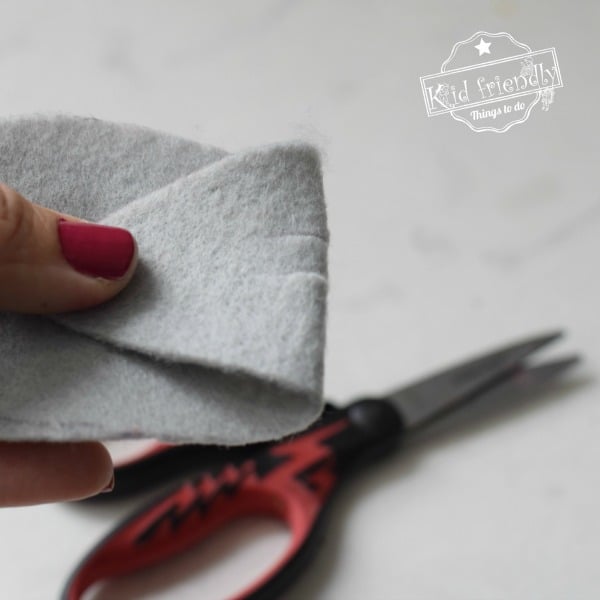 First, you'll want to cut a teardrop shape out of your gray fabric – Ours is about 5 inches long, the wide end is about 3 inches wide and the pointed end is about 1 inch wide
*I should have a template for you to print off and use if you prefer
Fold about 2 inches of the pointed end back and cut 2 slits in the felt like the image shows above –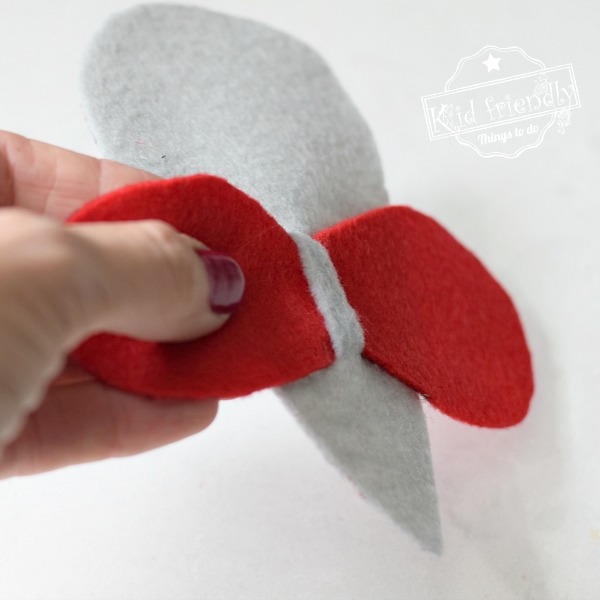 This will be where the ears of the mice will insert
Using your red felt, cut the ears out – The ears are about 4×2 inches and they are one long hourglass shape with the middle, narrow portion of the hourglass at about 1 inch wide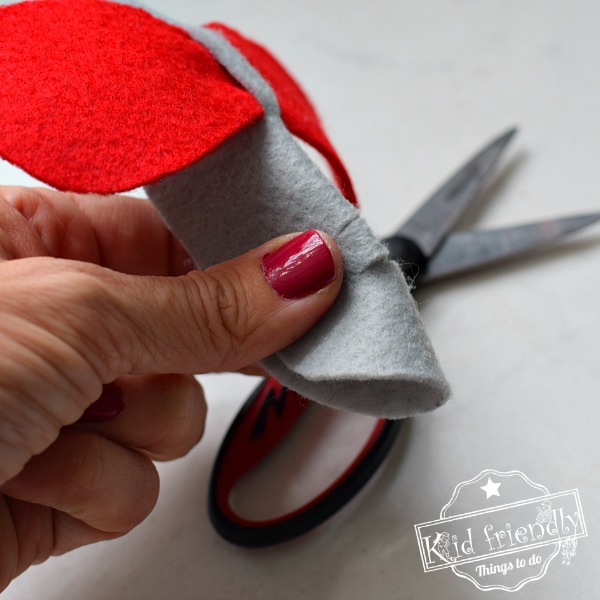 Now, fold the bottom portion like the image above and cut 2 slits in the middle going the opposite direction as the ear slits
This will be where your candy cane inserts into the mouse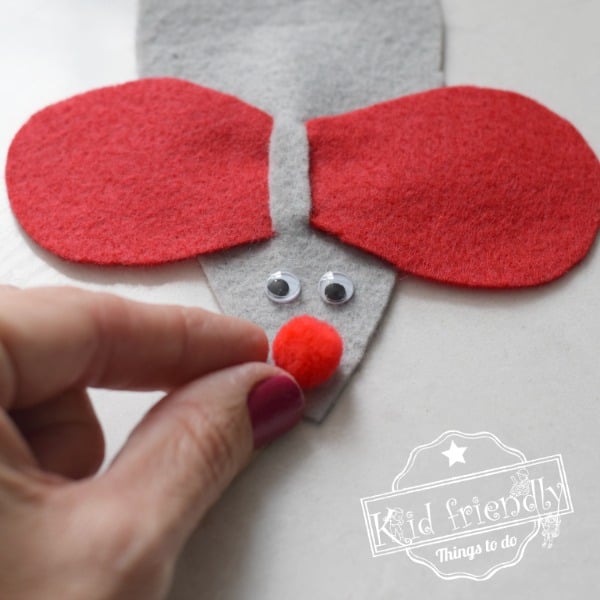 Decorate the pointed tip of the mouse with googly eyes and a nose
Insert your candy cane into the bottom slits and
If you want, you can secure the candy cane with another small strip of felt that glues over the candy cane – just under the ear portion of the mouse, to help hold it in place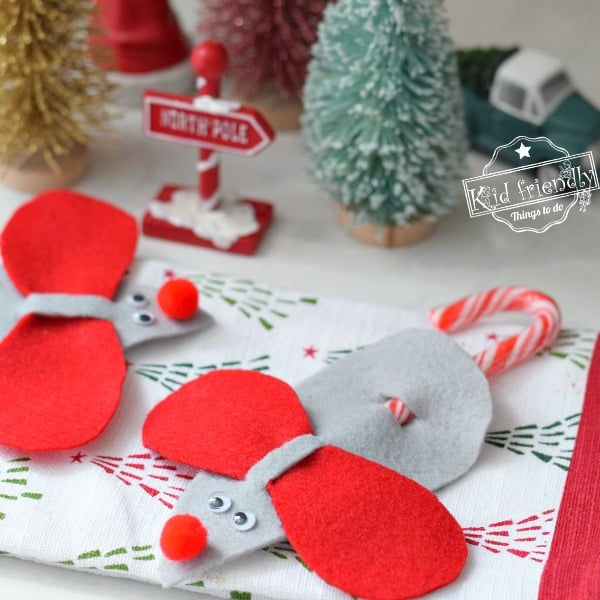 That's it –
Merry Christmas!