I love craft recipes. It's so much fun to play in the kitchen with the kids. This craft doesn't require any cooking, so you can make it just about anywhere. With a couple of simple ingredients, you've got yourself a Fun Sugar Ornament to hang on the Christmas tree or from the window sill for a Happy Winter Decoration. Come on in and I'll show you the "how to" on Make Sugar Ornaments With the Kids for a Fun Winter or Christmas Craft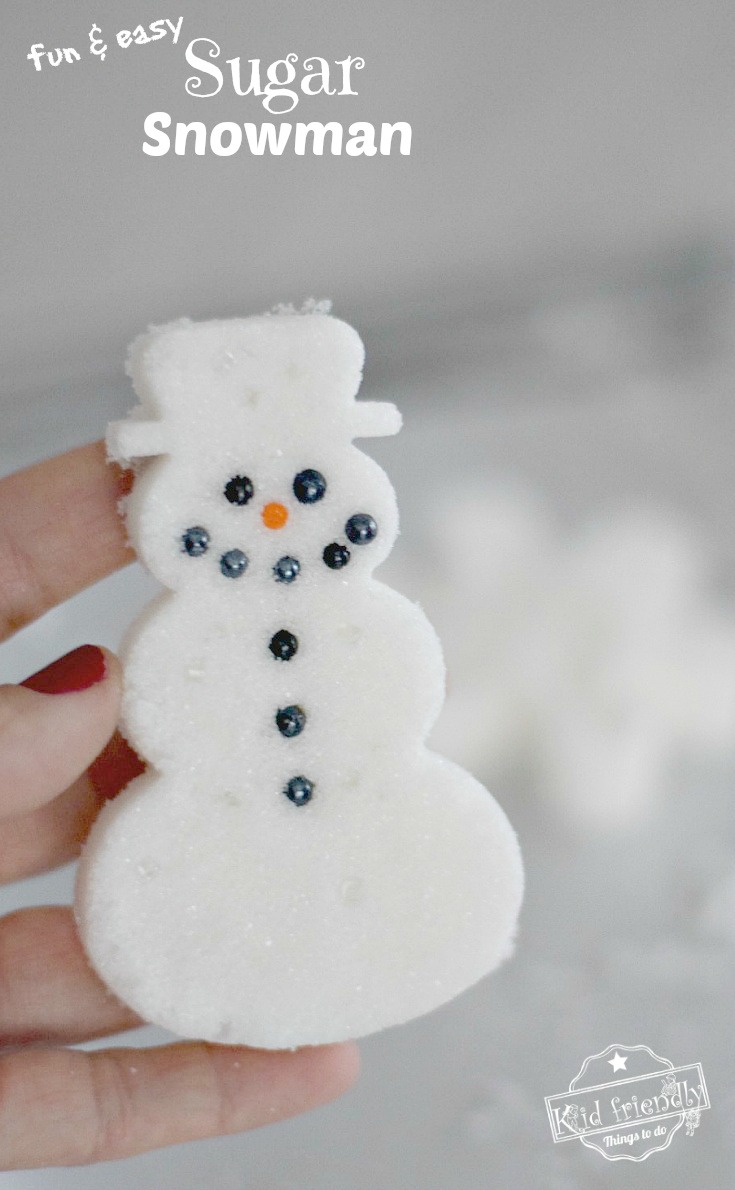 Use any cookie cutter to create any shape! This is so much fun and easy to do. I decorated this snowman with sugar sprinkles and glued a string for hanging him on the windowsill for some cheerful decorations.
Here's a quick video to get you started on these fun and easy DIY Christmas Ornaments
Here's What You'll Need to Make Sugar Ornaments With the Kids for a Fun Winter or Christmas Craft 
(this will make about 4 average sized ornaments – you can double the recipe for more)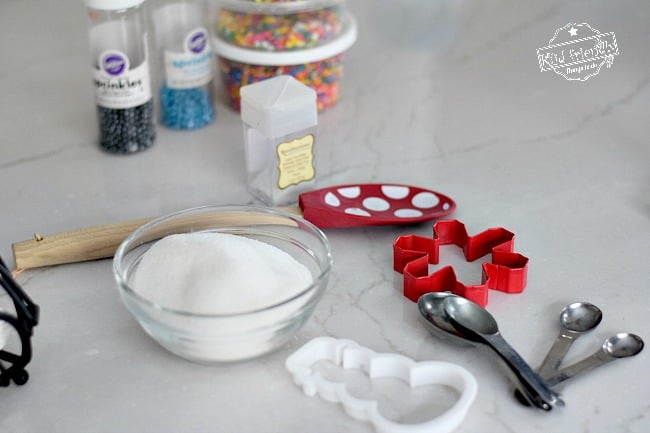 Supplies Needed 
1 cup of granulated sugar
*optional glitter (1 tsp.)- for a colorful sugar ornament, you can add colorful glitter. I wanted glittery snow, so we added white glitter to ours. The sugar is shiny enough without the glitter for snow, so the white glitter is not necessary, although fun!
1 tsp. of water
*Optional – Decorations for a snowman or snowflake, like sprinkles and non perils
String or ribbon for hanging
Additional equipment:
Large bowl
Spoon to stir
Wax Paper
Baking sheet for drying
Instructions: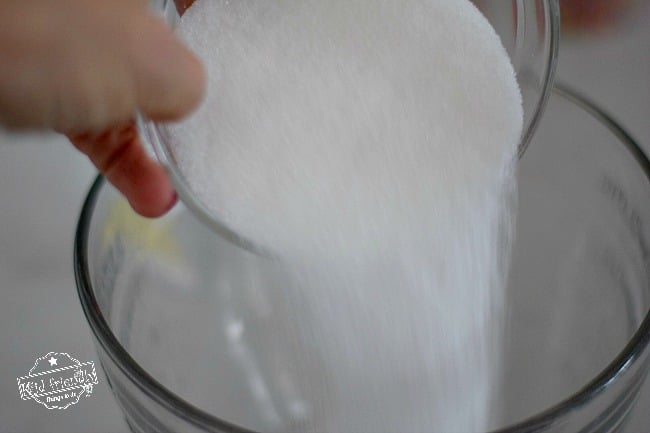 Pour the sugar and glitter in the bowl – mix
Add water and mix well until all of the sugar is wet and starts to pack together (like snow)
Grab your baking sheet or drying plate covered with wax paper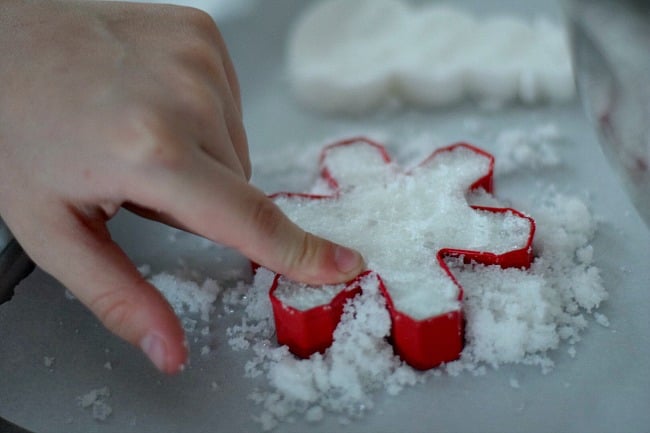 Place your cookie cutter on the wax paper and start packing it with sugar
Pack it tight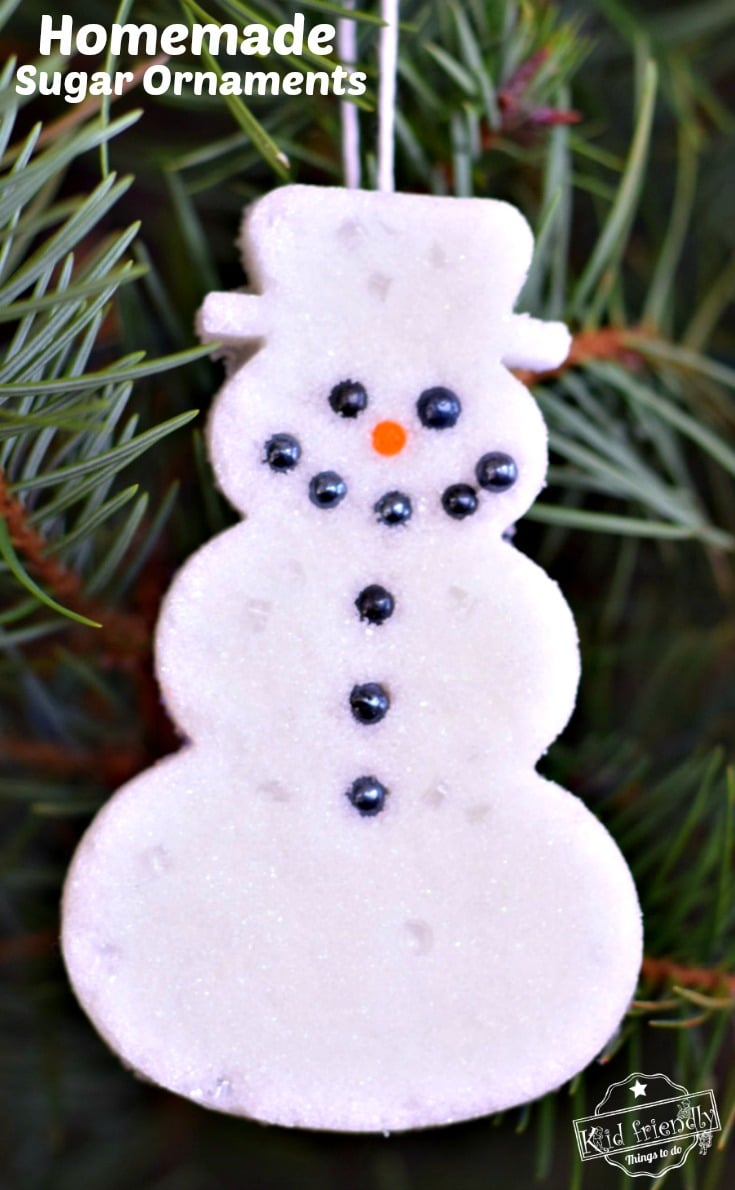 *If you want to decorate…Now is the time to do it – while it is packed and still inside the cookie cutter. Press the decorations into the sugar so they will stay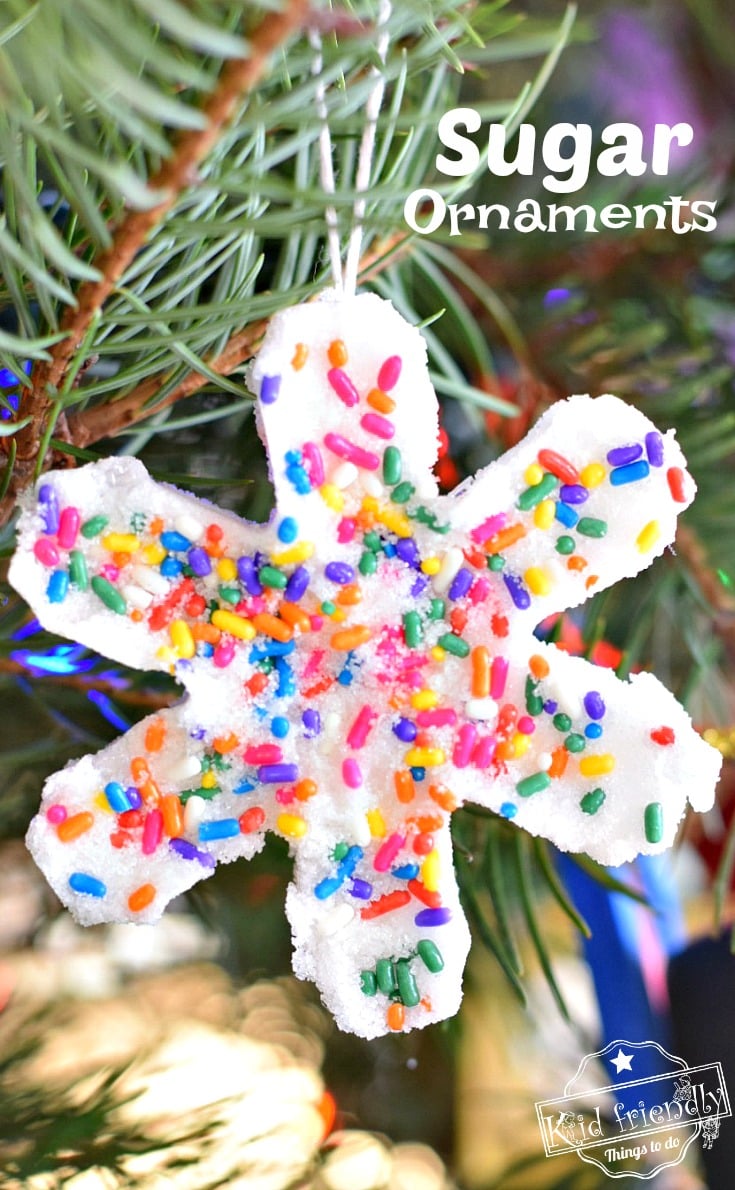 Ella pushed colorful sprinkles into her snowflake while it was still in the cookie cutter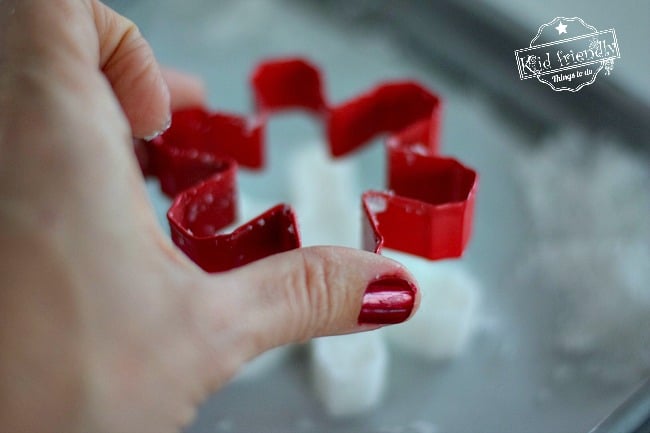 Gently Lift the cookie cutter away from your creation and Don't touch! Not yet
Let the ornament dry for 24 hours in a dry place – do not cover
To hang the ornament, use a warm glue gun to glue a piece of ribbon or string to the back in a loop

Here are my Top Amazon Picks for this – Make Sugar Ornaments With the Kids for a Fun Winter or Christmas Craft
[box] [/box]

That's it for now. I'll add more pictures as we create more ideas in the kitchen together!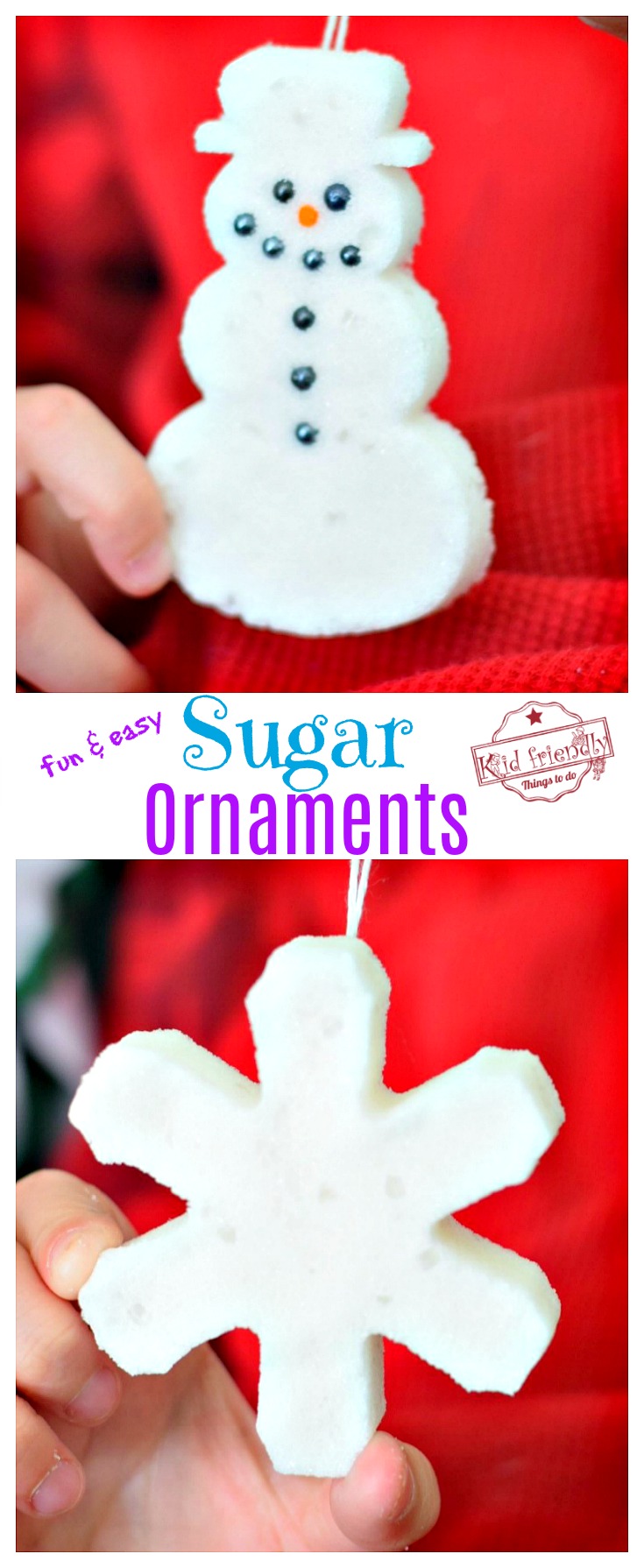 ~Melissa