Did that just happen? Did the Holiday Season really come to an end? As much as I wish we were still enjoying Christmas traditions, it's time to switch gears to the next big holidays and special occasions. Super Bowl, Valentine's Day and Easter will be here before you know it. Today, I'd like to share a fun Valentine's Day Drink to enjoy with the kids this Valentine's Season. Come on in and I'll share the "how to" on Love Potion Ice Cream Float – Easy Valentine's Drink to Make for Fun!…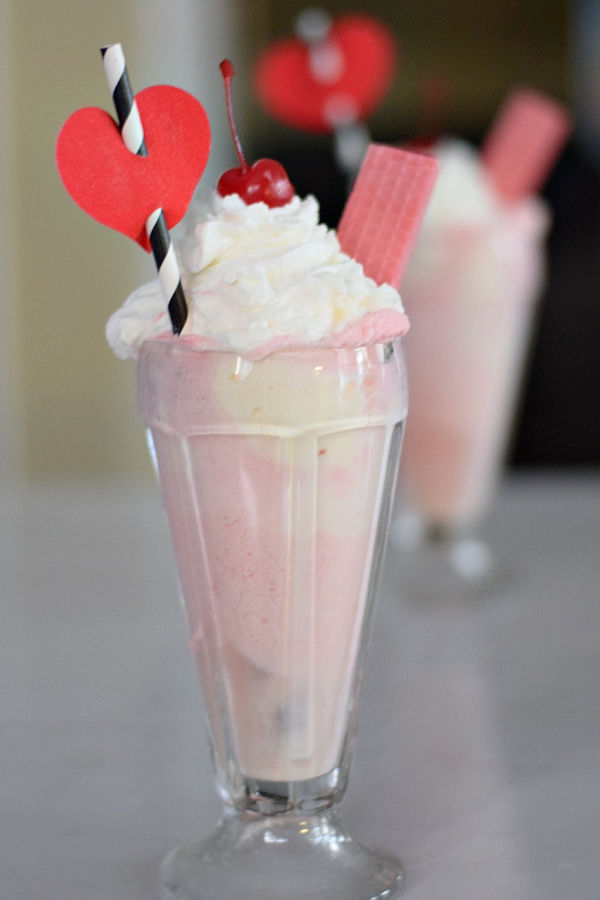 Like you probably do, I try to limit the kid's soda intake. You don't have to worry too much with this fun drink. There's really very little soda in this drink. It only takes a smidgen to flavor the ice cream and make the pink foam on top of the drink. It really is so much fun to see the smiles on the kid's faces when you hand this Love Potion float over to them.
Here's What You'll Need to Make Love Potion Ice Cream Float – Easy Valentine's Drink to Make for Fun!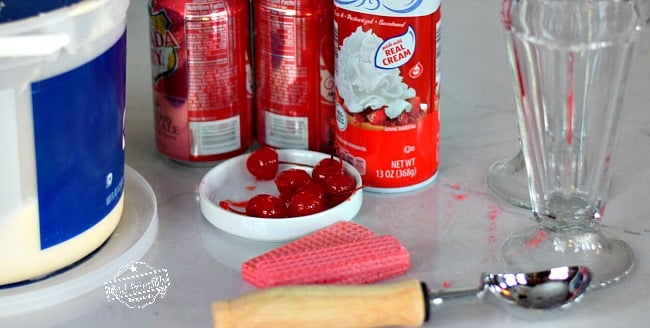 Recommended – Ice Cream Soda Glasses
Vanilla Ice Cream – 2-3 scoops per glass
Red or Pink Soda – 1 (12 oz.) can make about 4 floats. (we used Cranberry Flavored Canada Dry Ginger Ale)
Whipped Cream Topping
Maraschino Cherries with stems
Strawberry Wafers – 1 per drink
Fun paper straws, or Valentine's Day colored plastic straws
Recommended – Tall spoon
Instructions:
Place your scoops of ice cream into the serving glass
Pour soda over the ice cream – giving it a few seconds to travel down to the bottom
Top the drink off with more soda if necessary
Pink foam should be forming on top of the drink
Squirt out a good amount of whipped cream – don't be shy 🙂
Add a cherry to the top, a wafer on one side and a straw on the other
Serve with a tall spoon and enjoy!
Happy Valentine's Day!
Here are My Top Amazon Picks for
[box] [/box]
~Melissa – Kid Friendly Things To Do