This is so much fun and so easy to make! I had all of the supplies at home, and we were done making this in minutes! My thirteen year old was even excited to try this out! Come on in, and I'll show you how to make this amazing Pool Noodle Boat Craft for your summer, ocean birthday party, or bath time fun!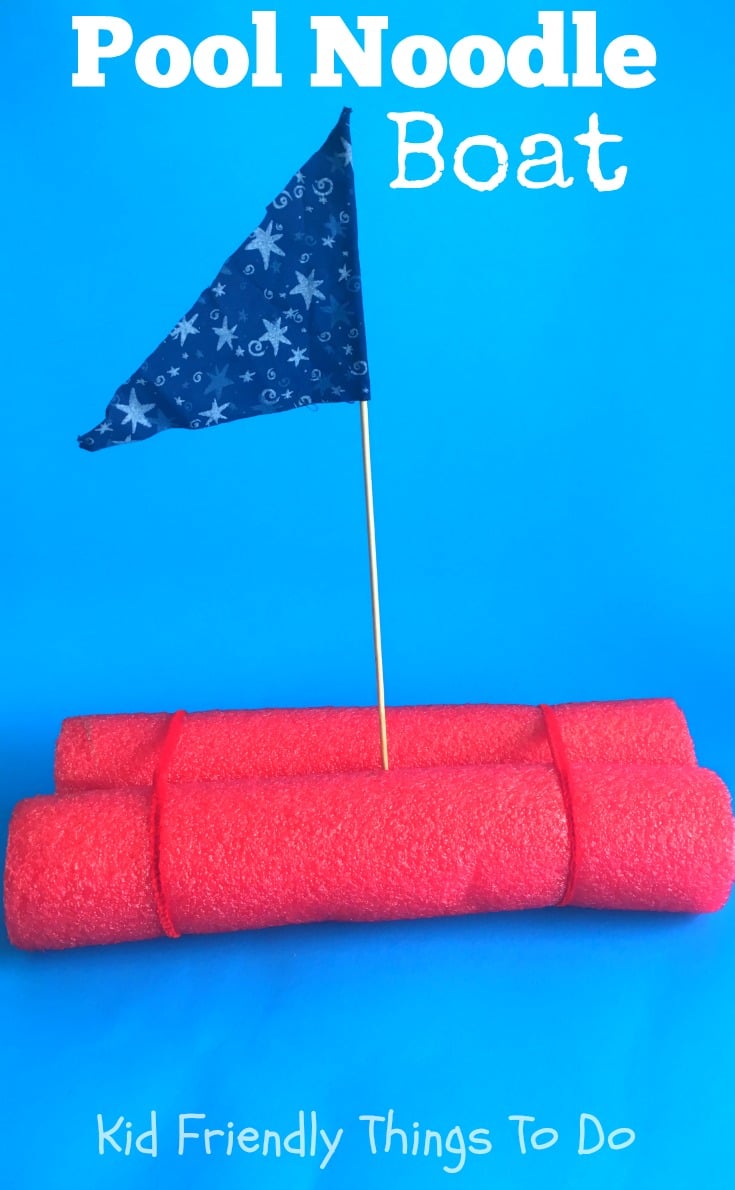 I love the simple crafts. I just know the kids will have so much fun with these. I predict boat races across the pond and tons of bath time fun!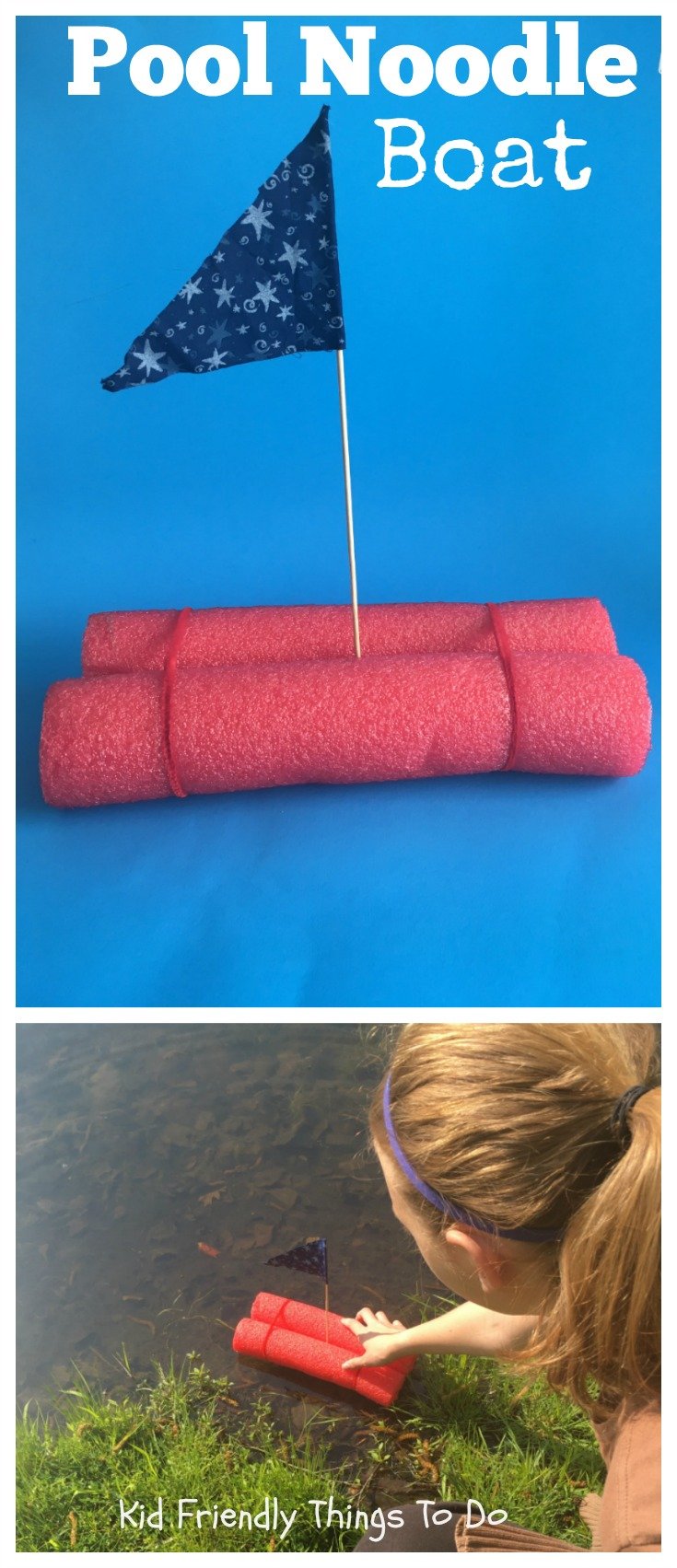 Here's what you'll need for this fun craft:
(1 pool noodle will make 2 boats)
1 pool noodle
scissors
12 in. wooden skewer
6 in. piece of fabric
2-3 pipe cleaners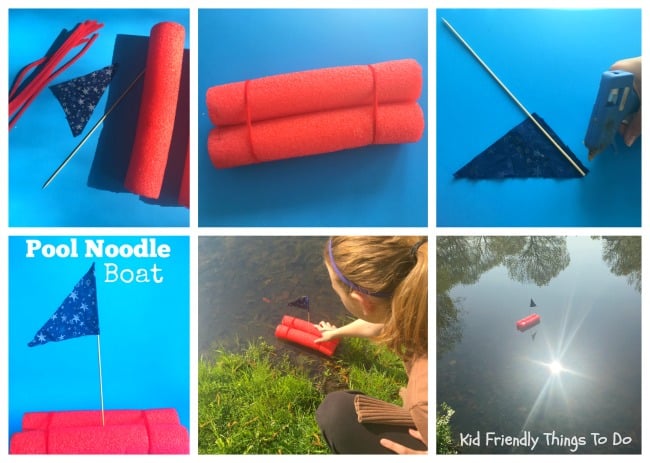 Now:
Cut 2 (12 in.) pieces out of the pool noodle
Place the pool noodles side by side and bind them together with the pipe cleaners placed on either end. If you use 3, then put one more in the middle. It will help keep the flag in place
Cut a triangle sail out of the fabric and glue it to the skewer
Stick the skewer into the center of the pool noodles and set sail in the bath, a pool any body of water!
You are done, my friend!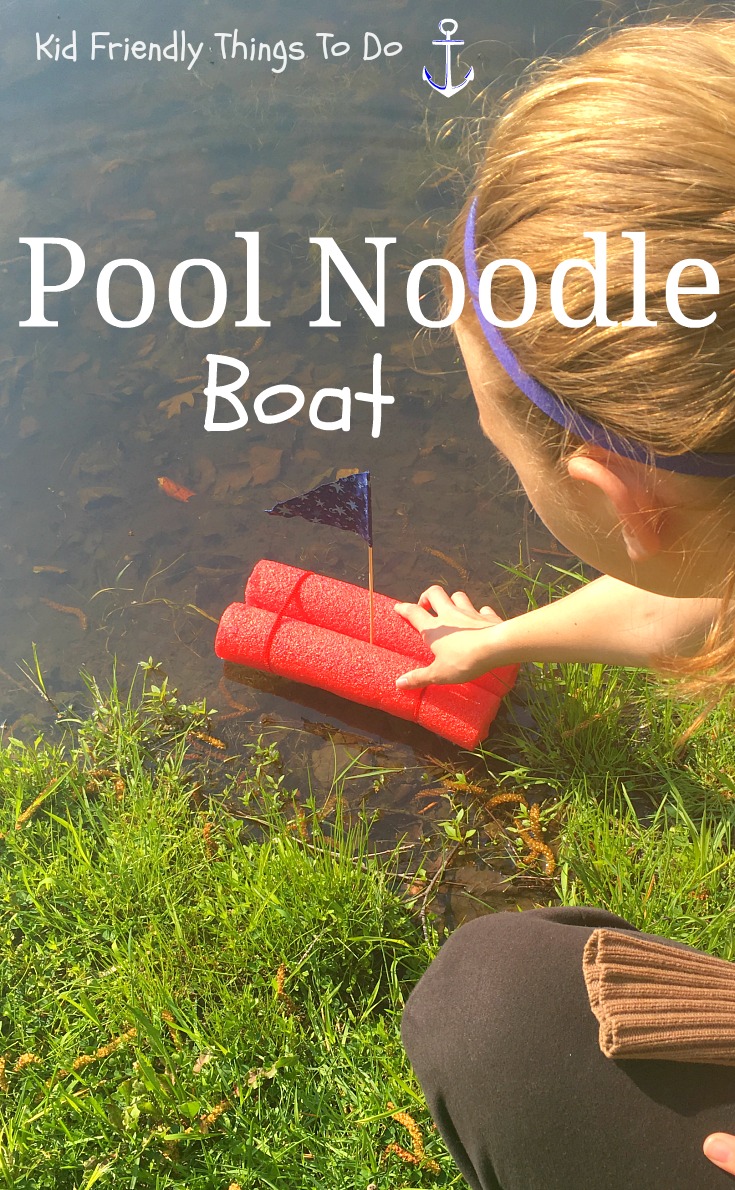 ~Melissa – KidFriendlyThingsToDo.com