This is a  Non-Candy Valentine idea and Printable inspired by finger flashlights. Kids will have fun giving and receiving these fun flashlight gifts that go with this Shine On printable.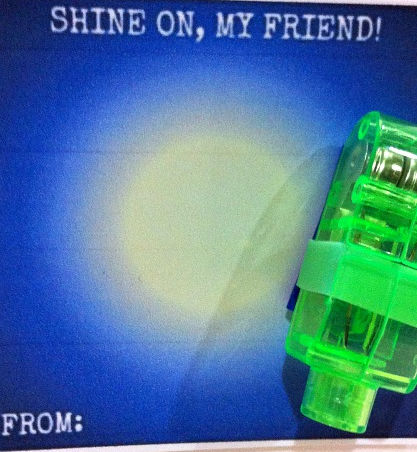 Valentine Printable for a Non-Candy Gift Idea
I'm trying to come up with more neutral cards for both boys and girls. This card has a light shining into the middle with the words "Shine On, My Friend" You can even use glow sticks to go with this printable.
Click here for the Valentine Printable to go with this gift idea
If you are still trying to find some printables and Valentine's gift ideas – you might like my printable for You Make the World a Little Brighter that also goes with a light gift or a Sprintable for You Make the World a Little Brighter